Smile Solutions by Emmi Dental Associates

Doctors at Smile Solutions by Emmi Dental Associates
Specialties

Cosmetic Dentistry, Endodontics and 8 more

Conditions Treated

Cavities, Gum Disease, Halitosis and 5 more

Procedures

TMJ (Jaw Joint Treatment) and 36 more
---
Patient Reviews
by

Jill

on
Wilmington Office
What a friendly bunch of people, they make you feel like family. Not only do they know their stuff but they make getting dental work done a breeze!
by

Kim Flanagan

on
Jeffrey J Emmi
Excellent dentistry and atmosphere. Professional, friendly and comfortable!
by

Rahul Gupta

on
Jeffrey J Emmi
Dr. Emmi is an amazing Dentist! Smile Solutions provide professional care with a personal touch! Refer friends to Smile Solutions all the time!
by

Lisa Phillips

on
Jeffrey J Emmi
I'am TERRIFIED of the dentists. I'am TERRIFIED of needles. I had to have a tooth extraction. The staff was wonderful, the office is beautiful and Dr. Jeff Bartoshesky is not only very easy on the eyes, but he delivered the shots of Novacaine with little to no pain. And the extraction was quick and painless. I will defintely be returning for all my dental needs. Thank you Dr. Jeff!!
by

Susan

on
Wilmington Office
This office is great, friendly, and efficient!
by

Michael C.

on
Jeffrey J Emmi
Love Love Love Dr. Emmi and his staff! They make going to the dentist so easy!
Office Locations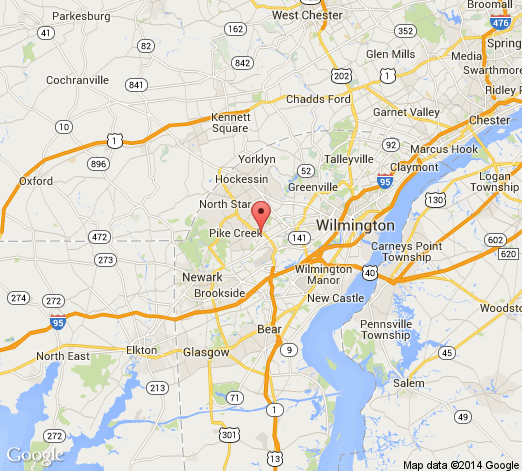 About Smile Solutions by Emmi Dental Associates
At Smile Solutions by Emmi Dental Associates, Wilmington cosmetic dentists Jeffrey Emmi, Laura A. Dougherty, and Thomas Lanzilotti offer general, cosmetic, restorative, and family dentistry procedures like dental implants, porcelain veneers, teeth whitening, dental crowns, dental bridges, full mouth reconstruction, and more! For a warm and friendly dental treatment experience, contact a Smile Solutions by Emmi Dental Associates cosmetic dentist today!
Jeffrey J. Emmi, D.M.D.
Specialties
Cosmetic Dentistry
Family Dentistry
Implant Dentistry
Periodontics
Oral and Maxillofacial Surgery
General Dentistry
Sedation Dentistry
Prosthodontics
Restorative Dentistry
Endodontics
Conditions Treated
Halitosis
TMJ
Cavities
Periodontal (Gum) Disease
Snoring
Teeth Grinding (Bruxism)
Tooth Decay
Gum Disease
Procedures
Oral Sedation
Oral Surgery
Athletic Mouth Guards
Dental Exams
Dental Inlays and Onlays
Dental Cleaning
Tooth Colored Restorations
Professional Cleanings
Teeth Whitening
Tooth Extraction
Porcelain Veneers
Teeth Extractions
Porcelain Crowns
Tooth Colored Crowns
Dentures
Tooth Colored Inlays and Onlays
Dental Extractions
Dental Crowns
Cleanings and Exams
Dental Fillings
Teeth Cleaning
Dental Restorations
Tooth Colored Fillings
TMJ (Jaw Joint Treatment)
Tooth Reshaping
CEREC
Dental Implants
Tooth Bonding
Dental Sealants
Dental Bonding
Dental Veneers
Dental XRays
Mouth Guards
Wisdom Teeth Extractions
Crowns
Dental Bridges
Tooth Replacement
Send a Message
DocShop
Secure Messaging
We hate spam too!
Your information will only be shared with this practice to privately answer your questions.