Doctors at Dr. Doug Walker
Specialties

Unknown

Conditions Treated

Unknown

Procedures

Unknown
---
Patient Reviews
by

John Bewley

on
Douglas Walker
Doctor Walker and staff are the greatest.I moved here from New York and i have never received such attention from any dentist in New York that i have gotten from Dr Walker,the very best.Thankyou. John B Ex New Yorker
by

Sandra H. Cross

on
Moncks Corner Office
Dr. Walker is the best dentist my husband and I have ever worked with. He is always available to help and provide support for our dental needs. His office staff is very supportive, professional and gentle. We recommend that you visit his Carnes Crossroads Dental Office.
by

linda kernick

on
Moncks Corner Office
Anyone in the Charleston area should see Dr. Walker and his staff. I have had dental and hygiene care that has been nothing but the best. They are highly recommended. Linda Kernick
by

Catherine Buckman

on
Moncks Corner Office
Dr. Walker was awesome, energetic and put my kids at ease. Renee the hygienist, was patient, amazing with my kids and made them feel special. They were so well behaved because she kept them entertained through their cleaning. All of the staff from start to finish was great!
by

Kathy Schmitt

on
Douglas Walker
I had another wonderful experience today visiting Dr. Walker's office and his professional staff. I was there for my 6 month scheduled cleaning appt. Dr. Walker is so personable, gentle and a great person and puts you at ease.His hygentist staff, mainly Rene, my hygentist, is awesome! Very friendly, thorough and personable.I'm not a real dentist fan but always look forward to my visits at Dr. Walker's office.
by

Crystal Swinford

on
Douglas Walker
Dr. Walker and his staff are amazing! They go above and beyond to address any dental issue and genuinely care about their patients! I cannot recommend them enough, they truly are the best of the best!
by

Michelle Richardson

on
Douglas Walker
Dr. Walker and staff are very caring and considerate of your needs and concerns. I feel very confident that any work I need done will be done in my best intetest. Dr. Walker should be called the Gental Dentist. I would and have recomended practice.
by

Latoya Mark

on
Moncks Corner Office
I love this place! I've been a patient of Dr.Walker for about a year, he and his staff have always treated me with kindness and respect. He's very thorough and you can tell he genuinely loves his job and his patients. I feel like more than a patient because he knows me by name :)
by

Thom Schmenk

on
Douglas Walker
Here's a follow up to my previous review. This is the only dentist I have ever seen that when you wake up the morning after the day of your appointment, you don't feel like you've been to the dentist. Dr. Walker and his staff are friendly professionals who take their time and actually talk to you and explain things. I'm a terrible dental patient, but Dr. Walker and his staff make it a lot easier to go to the dentist! An absolute 5 star practice!
by

Thom Schmenk

on
Douglas Walker
Great communicator and a highly skilled dentist. Friendly staff. I still don't like going to the dentist, but at least they're great at what they do😃
by

Brittany

on
Moncks Corner Office
As a New patient to the office I was very nervous. Dental work is very scary to me but the staff welcomed me immediately. I felt like they had been my team for years. They got me right in and made my appointment smooth, fast, and enjoyable. Yes, enjoyable! I didn't know going to the dentist could be so fun! Thanks Dr. Walker and team!
by

Kyle

on
Moncks Corner Office
Best dentist visit I have ever experienced. They might have made me look forward to the dentist next time!
by

Ben Rodak

on
Douglas Walker
Dr. Walker and his staff are outstanding! I am new to the area so picking a doctor was a bit stressful. Dr. Walker, my hygienist, and the rest of the staff made me feel at home and welcome in their beautiful facility. I will be sending all my friends and family in for a visit - thank you!
Office Locations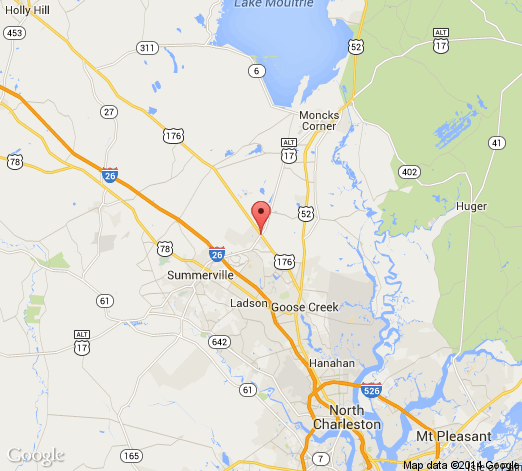 About Dr. Doug Walker
Dr. Hess graduated with honors from the State University of New York at Stony Brook in 2006. Dr. Hess completed a General Practice Residency at Palmetto Health Richland in Columbia, South Carolina in 2007. There he learned advanced skills and techniques in dentistry to include Cosmetic Dentistry, Root Canal Therapy, Implant Therapy, Crown and Bridge Treatment, and Advanced Surgical Techniques.
Dr. Hess's beautiful new office has been open since late 2008 and incorporates all of the modern techniques and equipment that allow for the most advanced care possible. Since he began practicing dentistry, Dr. Hess has kept up to date on many continuing educational classes, ensuring that his patients receive the most comprehensive and advanced dental care. Dr. Hess is a member of the American Dental Association, the Academy of General Dentist, the South Carolina Dental Association, and numerous dental study clubs.
Dr. Hess and his wife of 15 years are the proud parents of 3 beautiful children. He enjoys time spent with family, biking, fly fishing, and traveling.
Dr. John T Hess
Dr. John T Hess
Send a Message
DocShop
Secure Messaging
We hate spam too!
Your information will only be shared with this practice to privately answer your questions.