Contemporary Ophthalmology of Erie

Doctors at Contemporary Ophthalmology of Erie
Conditions Treated

Astigmatism, Hyperopia and 1 more

Procedures

Glasses, Contact Lenses
DocShop Verified & Preferred
Conditions Treated

Astigmatism, Hyperopia and 1 more

Procedures

Glasses, Contact Lenses
DocShop Verified & Preferred
Specialties

Ophthalmology

Conditions Treated

Astigmatism, Hyperopia and 1 more

Procedures

LASIK, PRK
DocShop Verified & Preferred
Office Locations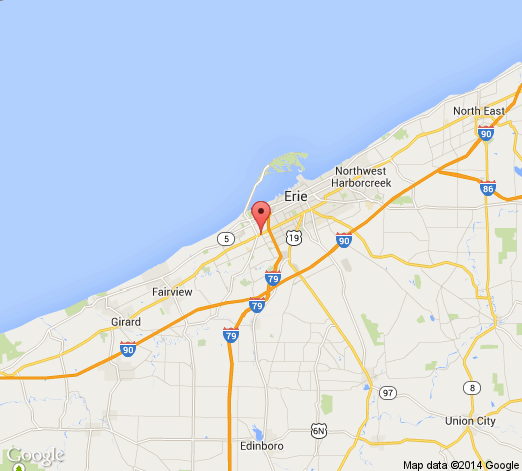 Request a Consultation
We hate spam too! Your information will only be shared with this practice to schedule a consultation.
About Contemporary Ophthalmology of Erie


Dr. Levin is an Erie native, and has been in practice since 1985. He earned his medical degree from Hahnemann Medical College and completed a four-year residency in ophthalmology at Saint Francis General Hospital in Pittsburgh. A member of the American Academy of Ophthalmology, he is also Section Chief of the Division of Ophthalmology at Saint Vince Health Center.

Dr. Sabherwal has been serving the Erie community for 25 years. He diagnoses and treats common ocular diseases, including glaucoma, diabetic eye care, and infections. He is also especially skilled with contact lens technology.

For many people, laser-assisted in situ keratomileusis (LASIK) can reduce dependency on eyeglasses and contact lenses by correcting refractive errors that cause nearsightedness, farsightedness, and astigmatism. A refractive error impedes the ability of the eye to focus, so repairing the error produces clear, crisp vision without the aid of glasses.

LASIK and another type of laser vision correction surgery, photorefractive keratectomy (PRK), reshape the corneas so they can focus light properly on the retina. The difference between the two surgeries is the method used to remove the cornea's protective layer (the epithelium). During LASIK surgery, Dr. Levin creates a flap in the cornea, either with a surgical blade or a laser; after surgery, the flap is closed and heals itself. With PRK, Dr. Levin removes the epithelium; it quickly grows back after surgery. Conductive keratoplasty (CK) also corrects refractive errors in the eye. However, instead of using a laser to reshape the cornea, it uses pulses of radiofrequency energy. LASIK, PRK, and CK are fast, simple, and virtually painless for the patient. All surgeries are performed at the Saint Vincent Surgery Center, and in almost all cases, patients are able to go home the same day of the procedure.

OptiLASIK® takes laser vision correction one step further by tailoring LASIK surgery to the individual patient. Instead of performing the same treatment on everyone, OptiLASIK® adapts to each patient's unique eye curvature and specific needs, customizing the surgery appropriately. The Allegretto Wave® Eye-Q Laser System helps make a map of the patient's eye and record the specific characteristics and attributes; this information helps Dr. Levin personalize the LASIK procedure, producing more accurate results.

Contemporary Ophthalmology of Erie offers medical and surgical treatment of all eye disorders, including cataracts, glaucoma, and functional eyelid and eye muscle disorders. Intraocular lenses (IOLs) are commonly used to treat eyes affected by cataracts, or for patients with corneal astigmatism. IOLs are artificial lenses that, once implanted, improve vision and reduce (or eliminate) the need to wear eyeglasses.

We invite you to learn more about our practice and available services on our website; or, please contact us with any questions or to schedule a personal consultation.
Howard M. Levin, MD
Ravinder Sabherwal, OD
Procedures
LASIK
Contact Lenses
Send a Message
DocShop
Secure Messaging
We hate spam too!
Your information will only be shared with this practice to privately answer your questions.