Doctors at Pocono Eye Associates
Office Locations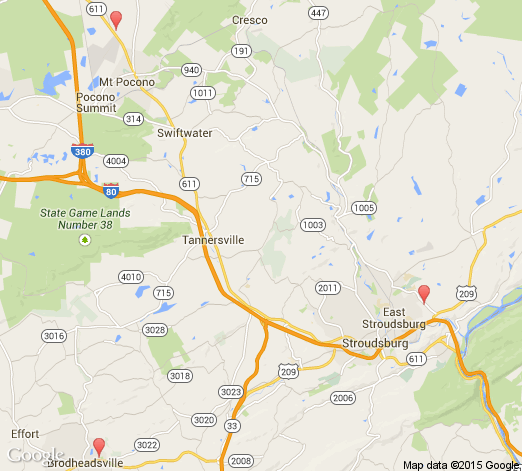 Request a Consultation
We hate spam too! Your information will only be shared with this practice to schedule a consultation.
About Pocono Eye Associates
Our Mission Statement
"The 'Patient First' has always been our philosophy for over one quarter of a century. We are available 24/7 for our patients and are committed to providing excellence in state-of-the-art medical and surgical eye care for the people of the Pocono region."

At Pocono Eye Associates, Inc., our team of ophthalmologists and optometrists offer complete eye care services and quality care to patients. We treat all types of vision problems and eye conditions using the most advanced, effective treatments that are available today. Patients that entrust their eye care needs to our physicians can rest assured that they will receive the treatment that is best suited to their unique vision and lifestyle needs. Whether you are in need of new eyeglasses or more involved treatments such as LASIK or cataract surgery, we have a specialist here at Pocono Eye Associates that will offer expert advice and care. We invite you to schedule an appointment at one of our offices in East Stroudsburg, Tobyhanna, or Brodheadsville.
Pocono Eye Associates
Pocono Eye Associates
Carl B. Weiss, M.D.
Joseph B. Conahan, M.D.
Mark P. Gotchel, M.D.
Douglas A. Young, M.D.
Gerald J. Negvesky, M.D.
Garth J. Willis, M.D.
Conditions Treated
Glaucoma
Myopia (Nearsightedness)
Astigmatism
Cataract
Procedures
LASIK
Contact Lenses
Send a Message
DocShop
Secure Messaging
We hate spam too!
Your information will only be shared with this practice to privately answer your questions.