Palisades Laser Eye Center

Doctors at Palisades Laser Eye Center
Specialties

Ophthalmology

Conditions Treated

Corneal disease

Procedures

Cornea Transplant Surgery
DocShop Verified & Preferred
Specialties

Ophthalmology

Conditions Treated

Astigmatism, Hyperopia and 1 more

Procedures

LASIK, Laser Vision Correction
DocShop Verified & Preferred
Office Locations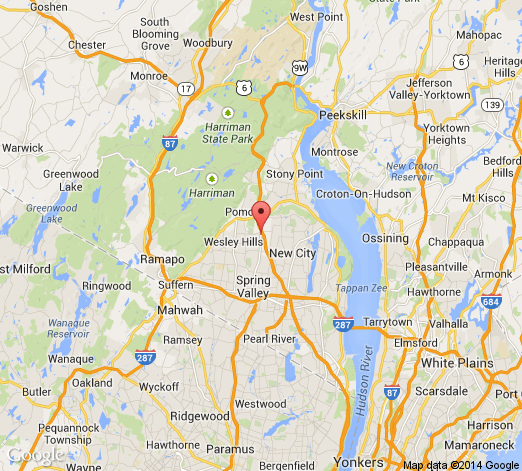 Request a Consultation
We hate spam too! Your information will only be shared with this practice to schedule a consultation.
About Palisades Laser Eye Center


What Sets Us Apart

Patients entrust their vision care to Dr. Richard Gordon for a range of reasons, including:

Advanced Technology: Dr. Gordon is trained in the use of the latest eye care technology. When patients undergo LASIK surgery at our Pomona practice, they benefit from the safety and precision offered by the Intralase laser, VISX STAR S4, CustomVue, and Orbscan II systems.

Comfort: Patient comfort is one of our top priorities. We want to make sure that all of our patients feel as relaxed as possible during diagnostic exams and treatment appointments. This is achieved through the use of new technology, professionalism, and courtesy. When patients undergo care at Palisades Laser Eye Center, they can expect to leave our office feeling positive about their experiences with us.

Excellent Care: Problems that affect the eyes can greatly impact a patient's quality of life. Dr. Gordon offers comprehensive care so he can identify and treat vision problems. When you visit our office for an eye exam, you will undergo various eye tests so Dr. Gordon can evaluate the health of the eyes. If problems are detected, Dr. Gordon will review potential treatment options. In the case of nearsightedness, farsightedness, and myopia, treatment options may include traditional LASIK, custom LASIK, iLASIK, PRK, eyeglasses, or contact lenses. Dr. Gordon will then perform treatment to improve the health of the eyes.

Meet Dr. Richard Gordon

Dr. Richard Gordon earned an undergraduate degree from Amherst College, and then attended the New York University School of Medicine where he earned his medical degree. He went on to complete extensive training at the Hospital of St. Raphael/Yale University School of Medicine, Montefiore Medical Center/Albert Einstein College of Medicine, and the New York Eye & Ear Infirmary. Since then, Dr. Gordon has improved his skill by performing more than 1,000 laser vision correction procedures on patients. Considered a top expert in his field, he has contributed a number of articles for trusted medical journals, and worked as a Clinical Associate Adjunct Professor of Ophthalmology at the New York Eye & Ear Infirmary.
Richard Gordon MD
Richard Gordon, M.D.
Conditions Treated
Myopia (Nearsightedness)
Astigmatism
Corneal disease
Hyperopia
Procedures
Cornea Transplant Surgery
Send a Message
DocShop
Secure Messaging
We hate spam too!
Your information will only be shared with this practice to privately answer your questions.