Doctors at Dental Solutions
Specialties

Cosmetic Dentistry

Conditions Treated

Cavities
DocShop Verified & Preferred
---
Patient Reviews
by

Jen Kinsalan

on
William B. Stofer, DDS,
Fantastic! I was scared to come see a dentist because it's been many years. You made me feel right at home. Thank you!
by

Linda Henschen

on
Warsaw Office
I'm a very fearful patient who has recently had two crowns with extensive work. Dental Assistant Kathy was so patient and kind through out both procedures, offering suggestions to help soothe my nervousness...actually held my hand during drilling. Kathy is absolutely the best. Dr. Stofer is also very patient with a wonderful sense of humor. Really best experience possible during a dental procedure...thanks to the whole Dental Solutions staff. Linda H.
by

Anonymous

on
Warsaw Office
Thank you for making my trip to the dentist so easy. I have never been to a dentist who treats you like family! We will definitely refer our family and friends to Dr. Stofer!
by

Anonymous

on
Warsaw Office
Fantastic work! Thank you.
Office Locations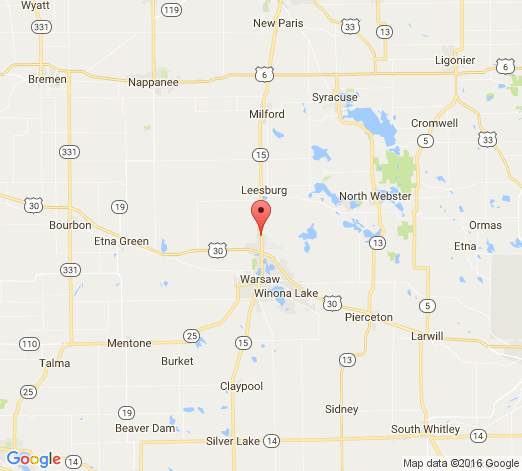 Request a Consultation
We hate spam too! Your information will only be shared with this practice to schedule a consultation.
About Dental Solutions


Dr. Stofer's Experience: Dr. Stofer earned an undergraduate degree in chemistry, along with minors in Spanish and art, from Hillsdale College in Michigan. He was then accepted into Indiana University's dental program, where he earned his Doctor of Dental Surgery. Since college, he has undergone additional training in the placement of dental implants, oral conscious sedation, and the CEREC machine. Dr. Stofer is also certified to offer Invisalign treatment and is a leading sedation dentist in Warsaw.

Dr. Hemphill's Experience: Dr. Hemphill also earned his DDS from Indiana University, where he became a member of Omicron Kappa Upsilon honor society and was awarded the OKU Outstanding Senior Award and the Alpha Omega Scholarship Award.

Treatment for Dental Anxiety: One of the most common reasons why patients avoid dental appointments is fear or stress. Many patients feel so anxious at the thought of going to the dentist that they put off exams and treatment for years. At Dental Solutions, patients can undergo sedation during dental appointments to minimize apprehension. Dr. Stofer may administer IV or oral conscious sedation to help patients feel more comfortable during dental appointments.

Technology: Dr. Stofer and Dr. Hemphill are skilled in the use of the latest technology, including dental lasers, which easily and painlessly remove plaque, calculus, and decay from the teeth.

To schedule your appointment with a sedation dentist is Warsaw, contact Dental Solutions at your earliest convenience.
William B. Stofer, DDS
Send a Message
DocShop
Secure Messaging
We hate spam too!
Your information will only be shared with this practice to privately answer your questions.