Doctors at Signature Smiles
Specialties

Cosmetic Dentistry, Family Dentistry and 5 more

Conditions Treated

Cavities

Procedures

Teeth Cleaning, Tooth Colored Fillings and 1 more
DocShop Verified & Preferred
Specialties

Cosmetic Dentistry, Family Dentistry and 6 more

Conditions Treated

Cavities

Procedures

Dental Fillings, Dental Cleaning and 1 more
DocShop Verified & Preferred
---
Patient Reviews
by

Vera Dlugatch

on
Ken Wu, DDS
I always feel good about going to Signature Smiles because as soon as you walk in the office it feels welcoming. Christine; who manages the front office and does so expertly, always has information you need snd is very warm and friendly. From the time Angel or another hygienist takes you to the dentist chair until you see Dr.Wu you are at ease because they do everything and more to make you as comfortable as possible and they genuinely care about your well-being. I highly recommend them to you and maybe I will run into you there. Because I will always go there. Vera Dlugatch
by

Wally Snook

on
Ken Wu, DDS
Once again, an excellent, painless visit. I'm actually looking forward to my next visit!
by

Jeffri Smith

on
Ken Wu, DDS
Awesome Dentist. I feel like royalty in his chair. The assistants are very nice and Dr. Wu is the best dentist I have ever been to. I highly recommend him.
Office Locations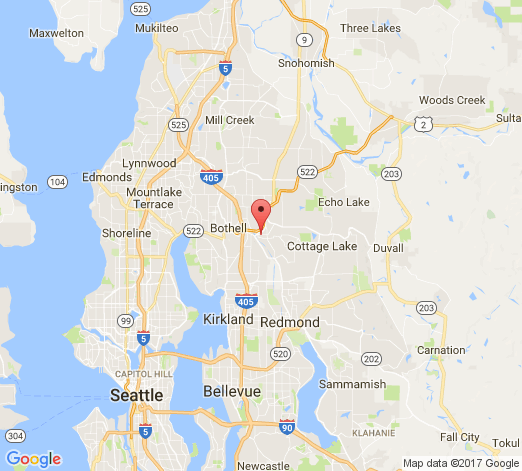 Request a Consultation
We hate spam too! Your information will only be shared with this practice to schedule a consultation.
About Signature Smiles
The family-friendly and community-oriented team at Signature Smiles is passionate about all aspects of patient care. Serving Kirkland, Redmond, and Woodville, WA, they understand that quality dental care is in the details: Great pediatric and adult care, convenient hours, and an emphasis on preventative care and non-invasive treatments whenever possible.
Pediatric and family dentists Cristin Dowd and Ken D. Wu employ the most up-to-date techniques in the industry and provide a complete repertoire of dental services for children, teens, and adults. Signature Smiles has been serving the area for more than a decade, building a reputation for leading-edge practices that ensure patients have the latest advances in dental healthcare.
Drs. Dowd and Wu go beyond technology to emphasize the human side of dental care by addressing the smallest details to ensure their patients feel at ease. Patient comfort starts in the lobby where a gas fireplace flickers, warming the reception area. Caring staff members go out of their way to build genuine relationships with each patient and ensure their comfort. They are quick to offer a warm blanket, pillows, or sunglasses during treatment. A warm towel after treatment allows you to freshen up.
To ensure that Signature Smiles feels like your home away from home, Signature Smiles offers:
• Wi-Fi
• Personal computer for your use
• Bottled water, coffee, and tea
Drs. Dowd and Wu also take the time to explain treatment and answer all your questions about options and procedures. In addition to addressing current concerns, they also take time to look to the future and will prepare an excellent preventative plan for you to avoid issues down the road.
Dr. Dowd earned her Doctorate of Dental Surgery degree from the University of Maryland School of Dentistry, and then earned her post graduate general practice residency certificate in a North Carolina program focused on prosthodontics. She has worked in pediatric clinics in Washington State as well as volunteered for the Smile Mobile, which treats children with limited access to a dentist. She also volunteers for the Special Olympics.
Dr. Wu earned his Doctorate of Dental Surgery at the University of North Carolina at Chapel Hill. He then completed a two-year post-doctorate residency program focused on oral medicine and medically compromised patients, giving him advanced surgical training and experience helping patients with complex medical concerns. He is also a graduate of the prestigious Las Vegas Institute for Advanced Dental studies and trained in cosmetic treatments and reconstructive dentistry. He participates in the Disabled Dental Services Program, providing dental treatment to the less fortunate.
If you would like to see for yourself what Signature Smiles has to offer, please contact our offices today for a complimentary consultation.
Cristin Dowd, DDS
Ken Wu, DDS
Specialties
Cosmetic Dentistry
Family Dentistry
Implant Dentistry
General Dentistry
Sedation Dentistry
Laser Dentistry
Pediatric Dentistry
Restorative Dentistry
Procedures
Dental Cleaning
Tooth Colored Fillings
Dental Fillings
Dental Implants
Teeth Cleaning
Teeth Whitening
Send a Message
DocShop
Secure Messaging
We hate spam too!
Your information will only be shared with this practice to privately answer your questions.