Doctors at Houston Fertility Center
Specialties

Infertility

Conditions Treated

Menopause

Procedures

IUI Treatment, Fertilty Treatment and 10 more
---
Patient Reviews
by

Anita

on
Houston Office
I loved this office's atmosphere mostly because of the loving and caring staff. They know you by your name of course, but they also take interest and care about your personal life. Doing ivf is a very personal thing and they make you feel like your family when you come into their office. I would recommend this clinic to anyone looking for a comforting environment with success!
by

S. Sutton

on
Sugar Land Office
I recently had my consultation with Dr. K to discuss my tests and to formulate a treatment plan. I have to say that so far I have been very impressed with her and her staff. The last doctor that I saw always seemed rushed and no one every seemed to know who I was or why I was there. So far I feel much more comfortable with Dr. K. I liked her approach and the treatment that she suggested seems to be very reasonable. Hopefully soon I can post that the treatment was a success!
by

S. Porter

on
Houston Office
I am so happy I went to see Dr. K! She took the time to find out why we were not getting pregnant, and we are now expecting our first child. She and her staff were so nice. Every time I came in, everyone knew who I was. It was like I was part of the family. I cannot state how happy I am that I went to see her!!
by

Elaine

on
Sugar Land Office
I was referred to Dr. Kristiansen by my sister who got pregnant with IVF. The Sugar Land office is very convenient to my office. Dr. Kristiansen was very patient and listened to all of my concerns. Her staff was very warm and friendly. I felt very comfortable and at ease. I will begin my testing soon and hopefully will begin IVF treatment soon. I am thankful that I was referred to this office and would highly recommend someone to to come speak with Dr. Kristiansen.
by

Mrs.M

on
Houston Office
Thanks to Dr.K and her wonderful staff me and my husband are now the proud parents of two healthly kids after many years of infertility it was Dr. K and her staff that were able to make our dreams of becoming parents come true.
by

Katherine

on
Houston Office
I have had a wonderful experience here! The entire staff is super friendly and willing to answer any question you have, even if it seems silly or small. They are also very flexible and always work around your schedule. I am about to start my first IVF cycle and am so glad I am in such good hands.
by

chinenye

on
Houston Office
great doctor. Dr. k is very meticulous. Her office staff are very wonderful. Dr K has a passion for what she does. would greatly recommend her.
Office Locations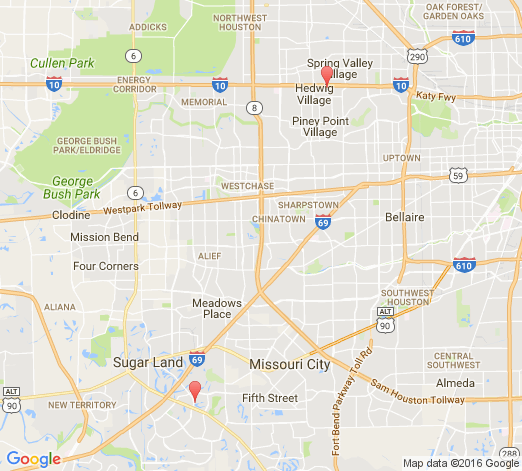 About Houston Fertility Center
Led by Houston reproductive infertility specialist Sonja B. Kristiansen, MD the Houston Fertility Center offers in vitro fertilization (IVF), intracytoplasmic sperm injection (ICSI),preimplantation genetic diagnosis (PGD), and more! The Houston Fertility Center has the latest technology, a friendly staff, and a knowledgeable doctor to take care of couples out there that need help in building families.
Procedures
Fertility Surgery
Ovarian Surgery
Fertility Preservation
Percutaneou Epididymal Sperm Aspiration
Fertility Diagnosis
Fertilty Treatment
Fertility Acupuncture Therapy
Intracytoplasmic Sperm Injection
Fertility Drugs
In Vitro Fertilization
Assisted Reproductive Technology
IUI Treatment