Northshore Plastic Surgery

Doctors at Northshore Plastic Surgery
Specialties

Cosmetic Surgery

Procedures

Botox, Liposuction, Breast Augmentation and 1 more
DocShop Verified & Preferred
---
Patient Reviews
by

Gerilyn

on
Benjamin Boudreaux, MD
Dr. Boudreaux and his staff are amazing! The results are exactly what I was hoping for! Before my surgery I did my homework on plastic surgeons. I had consultations with a few doctors and checked out several others and their credentials. I believe Dr. Boudreaux is one of, if not THE most qualified plastic surgeon in the U.S.. I had a breast lift with implants, arm lift, and thigh lift. Everyone I know tells me that I look very natural and people who haven't seen me in a while say I look great. I highly recommend Dr. Boudreaux and guarantee that, if you choose him as your surgeon you'll be in good hands.
by

Ashli

on
Benjamin Boudreaux, MD
All around great experience. I would definitely recommend Dr. Boudreaux. He and his staff are wonderful !!!
by

Barbara Holloway

on
Benjamin Boudreaux, MD
Discovering Dr. Boudreaux was the best thing that happened to me in a very long time. I can now wear clothes and feel like I have wanted to!! He and his staff make you feel like you are the most important patient that they have. THANK YOU DR. BOUDREAUX!!!!!!!!!!
by

Ruthie

on
Mandeville Office
From Dr. Boudreaux's wonderful bedside manor to his amazing staff, I could not have had a better experience! I have recommended and will continue to reccomend Dr. Boudreaux to my clients and friends.
by

Elisha

on
Benjamin Boudreaux, MD
Had breast aug and laser resurfacing, I am very pleased with results, thank Dr. Boudreaux
by

Elisha

on
Mandeville Office
So very warm and professional
Office Locations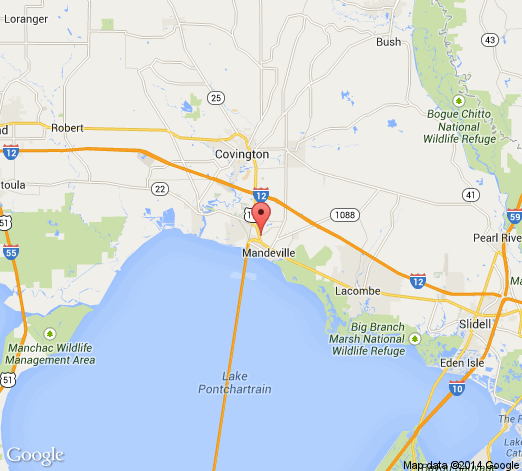 Request a Consultation
We hate spam too! Your information will only be shared with this practice to schedule a consultation.
About Northshore Plastic Surgery
Dr. Benjamin Boudreaux is a renowned plastic surgeon who has built his reputation by providing outstanding results through breast augmentation, face lift, liposuction, and more. When you seek treatment with Northshore Plastic Surgery, you can expect beautiful cosmetic enhancement performed with compassion and exceptional attention to detail. If you are considering plastic surgery, contact our New Orleans Metro-area practice. Dr. Boudreaux and his staff are ready to go above and beyond to help you achieve your cosmetic goals.
Dr. Benjamin Boudreaux
Procedures
Breast Augmentation
Face Lift