Doctors at Gastric Sleeve Surgeon
Specialties

Unknown

Conditions Treated

Unknown

Procedures

Unknown
---
Patient Reviews
by

Margaret

on
Certified Bariatric Surgeons
I had my Gastric Sleeve surgery done by Dr. Huacuz on January 2013. Since then unti today I have lost 110 lbs. I recommend Dr. Huacuz to anyone interested in weight loss surgery.
Office Locations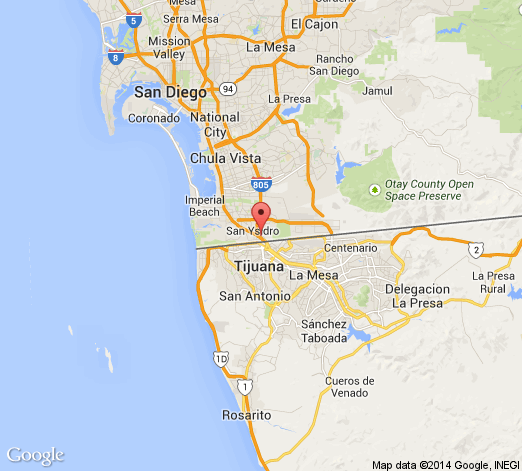 About Gastric Sleeve Surgeon
Dr Faustino Huacuz Guizar
Weight Loss Laparoscopic Surgeon
leading bariatric surgeon
Pioneer and leader in the field of Laparoscopic and Minimally Invasive Surgery, Board Certified medical doctor in Mexico and the only surgeon in Mexico who performs the Duodenal Switch Laparoscopic Surgery. He is a member of the AMERICAN SOCIETY OF BARIATRIC AND METABOLIC SURGEONS.
His areas of expertise include Laparoscopic Bariatric Surgery (surgery for the treatment of obesity), Gastrointestinal Metabolic surgery(metabolic diseases and conditions often associated to severe obesity, including hypertension, high cholesterol, non-alcoholic fatty liver disease and obstructive sleep apnea.)
10 years experience with the Gastric Sleeve procedure and Gastric Bypass in Mexico. He is one of the first surgeons certified by INAMED, the provider of the only lap band approved in the U.S. by the FDA, Vertical Sleeve Gastrectomy, Duodenal Switch procedure, and Gastric Bypass Surgery) Laparoscopic Gastrointestinal Surgery (surgery of the esophagus(Hiatal Hernia, Esophageal stenosis etc.) stomach, colon and intestine), Laparoscopic Solid Organ Surgery (surgery of the pancreas, liver, spleen, and adrenal gland), Laparoscopic Biliary Surgery (surgery of the gallbladder and bile ducts), Laparoscopic Hernia Surgery,
Member of the American Society for Metabolic & Bariatric Surgery.
International Federation for the surgery of obesity and Metabolic disorders (IFSO).
Colegio Mexicano de Cirugía de Obesidad (CMCO), Asociacion Mexicana de Cirugía Endoscopica (AMCE).
Professor of Surgery at The University School of Medicine in Baja California.
Professional Memberships
Association of General Surgeons of Tijuana Baja California Mexico (CCGT)
Medical Association of Endoscopic Surgeons (AMCE)
Medical Association of Baja California
Association of Bariatric Surgery in Mexico
Member of the International Federation of Obesity Surgery (IFSO)
Member of the American Society of Metabolic and Bariatric Surgery (ASMBS)
Education
Graduated from University of Michoacan (San Nicolas de Hidalgo, Mexico). Diploma on General Medicine MD
Pre-degree Boarding school at Vasco de Quiroga General Hospital (located at Morelia Michoacan Mexico)
Professional Social Service at Rural Health Center
Degree on General Surgeon and Medicine.
Post-Doctoral Training
Degree on Theoretical of Laparoscopic Surgery
Post Degree on General Surgery at General Hospital of Tijuana, Baja California, Mexico .
Training on Symposium handling of Hypertension Vestibule Hemorrhage in Province
Advance Training of Laparoscopic Procedures at the Social Security (IMSS) in Tijuana, BC Mexico
Attendance to Basic Course of Theoretical Laparoscopic Surgery and Practice.
Attendance to Theoretical practice and course on Morbid Obesity.
Attendance to Theoretical Practice Surgical Course of treatment for severe Obesity
Attendance to theoretical and Practice Courses for Duodenal Switch and Vertical Sleeve Gastrectomy by Laparoscopy.
Attendance to Theoretical Practice and Course of Bariatric Metabolic Surgery. (Training by Dr. Ricardo Cohen)
Courses
Inguinal Hernia
Hiatal Hernia
Cholestectomy Laparoscopic
Splenectomy Laparoscopic
Cholecystectomy Laparoscopic
Lap Band
Gastric Sleeve Surgery
Gastric Bypass Surgery
http://certifiedbariatricsurgeons.com/about/gastric-sleeve-surgeon/leading-surgeon/
http://drhuacuz.com/index.php/dr-daniel-huacuz