DocShop Verified & Preferred

Doctors at Chrisman & Wyse
Specialties

Cosmetic Dentistry, General Dentistry and 4 more

Conditions Treated

Bruxism, Cavities, Gum Disease, Halitosis and 4 more

Procedures

TMJ (Jaw Joint Treatment) and 35 more
DocShop Verified & Preferred
Specialties

Cosmetic Dentistry, General Dentistry and 4 more

Conditions Treated

Bruxism, Cavities, Gum Disease, Halitosis and 6 more

Procedures

Fixed bridges, TMJ (Jaw Joint Treatment) and 39 more
DocShop Verified & Preferred
Office Locations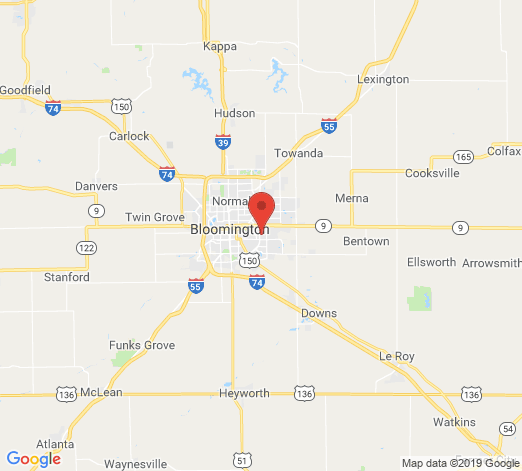 Request a Consultation
We hate spam too! Your information will only be shared with this practice to schedule a consultation.
About Chrisman & Wyse
Led by cosmetic dentists Dr. David Wyse and Dr. Jay Chrisman, Chrisman & Wyse offer restorative dentistry, dental implants, teeth whitening, Invisalign, porcelain veneers, dental crowns, and more. Whether you need your teeth replaced, straightened, or just cleaned, our general and cosmetic dentist team is here to help. At Chrisman & Wyse Cosmetic & General Dentistry, we welcome questions as well as suggestions from patients, and we do whatever we can to put people at ease in our office. Dr. Jay and Dr. David take the time to explain procedures from beginning to end and discuss all the viable options for each and every patient, making sure everyone gets the best care and the most successful outcome possible. Contact us today to schedule an appointment!
Specialties
Cosmetic Dentistry
General Dentistry
Implant Dentistry
Sedation Dentistry
Restorative Dentistry
Preventative Dentistry
Conditions Treated
Bruxism
Cavities
Gum Disease
Halitosis
Periodontal (Gum) Disease
Sleep Apnea
Snoring
Teeth Grinding (Bruxism)
Procedures
Dental Cleaning
At Home Teeth Whitening
Professional Cleanings
Removable Dentures
Tooth Extraction
Invisalign
Porcelain Veneers
Laser Teeth Whitening
Tooth Colored Crowns
Porcelain Crowns
Tooth Colored Inlays and Onlays
Tooth Bleaching
Dentures
Dental Extractions
Fixed Bridges
Bridges
Replacement of Missing Teeth
Dental Crowns
Comprehensive Dental Exam
Smile Makeover
Dental Fillings
Dental Restorations
Restorations
Tooth Colored Fillings
Fixed bridges
Tooth Reshaping
TMJ (Jaw Joint Treatment)
Tooth Contouring
Tooth Bonding
Dental Implants
Tooth Laminates
Dental Sealants
TMD Therapy
Fillings
Dental Bonding
Dental Veneers
Dental XRays
Tooth Replacement
Dental Bridges
Dental Inlays and Onlays
Dental Exams
Porcelain Jackets
Tooth Colored Restorations
Send a Message
DocShop
Secure Messaging
We hate spam too!
Your information will only be shared with this practice to privately answer your questions.