Doctors at Dr. Nathaniel Podilsky
Specialties

Cosmetic Dentistry, General Dentistry and 2 more

Conditions Treated

Cavities, Gum Disease and 2 more

Procedures

Invisalign, Porcelain Crowns and 12 more
DocShop Verified & Preferred
Conditions Treated

Cavities

Procedures

Porcelain Crowns, Teeth Whitening and 1 more
DocShop Verified & Preferred
---
Patient Reviews
by

Gerald Young

on
Dr. Nathaniel Podilsky
I was never a fan of anything dentist related until I met Dr. Nathaniel Podilsky. My enamel was so thin, my teeth looked yellow and I would not smile. He changed all that. I went for the cosmetic dentistry. This brought back my self esteem and self confidence. It brought back me. Thank you to Dr. Podilsky and his team. You changed my life, my outlook. Forever grateful. Gerald Young
by

Ray

on
Dr. Nathaniel Podilsky
I received 3 implants in my lower jaw and bone graft on one side, Dr.Podilsky's skills and confidence during the procedure was relaxing for me, no complications, I definitely recommend Dr.Podilsky as the first choice to consider for the implant procedure. Thank You!
by

Yun Song

on
Dr. Nathaniel Podilsky
Dr. Podilsky is very skilled dentist. He took the time to understand what I wanted with my smile and delivered. Very satisfied.
by

Jules Dyson

on
Dr. Nathaniel Podilsky
I always receive excellent care at Dr. Podisky's practice. The thing about his practice that impresses me the most is the attentiveness of Dr. Podilsky and his staff regarding my children. My kids love going to the dentist. They love the fish tanks, the attention they get from the staff and the wide variety of flavors of Flouride and tooth polish. I think my kids, inspired my Dr. Podilsky and his staff, take better care of their teeth than I do of mine.
by

Aamina Alfarsi

on
Dr. Nathaniel Podilsky
Dentacare has always exhibited and treated me with the utmost professionalism. I always feel comfortable and safe in the hands of their experienced and friendly hygienists and staff. I am very pleased with the progression of my smile and confidence thanks to Dr. Podilsky.
by

Kasia Brytan

on
Dr. Nathaniel Podilsky
I have been in the market for a new dentist for a few years now, after trying and disliking a few dentists. I was astounded by the level of care Provided by Dr. Podilsky! He was incredibly caring and very thorough. I definitely will be returning!
by

Chris Stevens

on
Dr. Nathaniel Podilsky
Dr. Podilsky has been my dentist for many years. He has helped my smile develop into a source of pride. He has provided a root canal on a fractured tooth, a crown, whiting, general care and recently invisalign. The hygienists are both friendly and excellent at what they do. Parking can be a challenge but there are many options available nearby.
by

Albert Amyotte

on
Dr. Nathaniel Podilsky
I have been a patient of Dr. Podilsky for years. He has done implants, crowns, bridges and regular dental care. I have a checkup and cleaning done last week and I was very happy with the care I received. Joy is an excellent hygienist and Dr. Podilsky is caring and gentle as usual. I will continue to recommend him to anyone that is needing quality dental care.
by

Aline Amyotte

on
Dr. Nathaniel Podilsky
I recently had an implant repair done by Dr. Podilsky and I was extremely impressed. My impant supported denture feels better than it did when it was originally done 7 years ago. I would recommend Dr. Podilsky to all my family and friends
by

Kate

on
Dr. Nathaniel Podilsky
As soon as I walked through the door I felt incredibly welcome by the staff. Dr. Podilsky was exactly on time for my appointment and he made me feel very comfortable for every second I was in the chair. He spent the perfect amount of time with his staff making my teeth perfect. He did an absolutely amazing job I strongly recommend him.
by

Shane Sadoway

on
Edmonton Office
The office staff are friendly and patient. Dr. P and Dr. S are both great and professional. They both have a concern for you and your mouth. I would happily recommend them to anyone.
Office Locations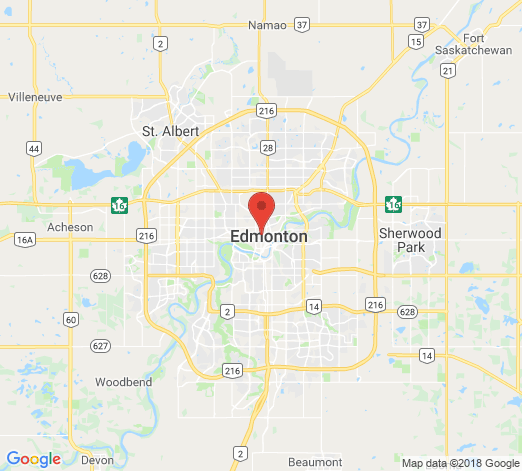 Request a Consultation
We hate spam too! Your information will only be shared with this practice to schedule a consultation.
About Dr. Nathaniel Podilsky
Leah Stempfle, DDS
Dr. Nathaniel Podilsky
Specialties
Cosmetic Dentistry
General Dentistry
Implant Dentistry
Orthodontics
Conditions Treated
Cavities
Gum Disease
Teeth Grinding (Bruxism)
Tooth Decay
Procedures
Dentures
Smile Design
Dental Bridges
Dental Exams
Porcelain Veneers
Invisalign
Dental Fillings
Full Mouth Reconstruction
Porcelain Crowns
Root Canal
Dental Cleaning
Dental Implants
Teeth Whitening
Dental Bonding
Send a Message
DocShop
Secure Messaging
We hate spam too!
Your information will only be shared with this practice to privately answer your questions.