Doctors at Deen-Gross Eye Centers
Specialties

General Ophthalmology, Ophthalmology

Conditions Treated

Cataract, Corneal disease, Glaucoma

Procedures

LASIK, Eye Exams, Comprehensive Eye Exam and 1 more
Specialties

General Ophthalmology, Ophthalmology

Conditions Treated

Cataract, Corneal disease, Glaucoma

Procedures

LASIK, Eye Exams, Comprehensive Eye Exam and 1 more
---
Patient Reviews
by

Ron Mertz

on
Dr. David Gross
I had cataract surgery in my left eye in 2014 from Dr. Gross, my vision was back to normal, I needed to go back recently and have my right eye done, I can't say enough about Dr. Gross and his staff, The doctor went through the procedure step-by-step with me, making me feel very comfortable for the procedure, his staff was very kind and very courteous and very professional and addressed any concerns I may have had. In short, anybody needing any kind of cataract surgery I highly recommend Dr. Gross and his team,The results after cataract surgery are awesome, Dr. Gross is awesome, and his staff is phenomenal
Office Locations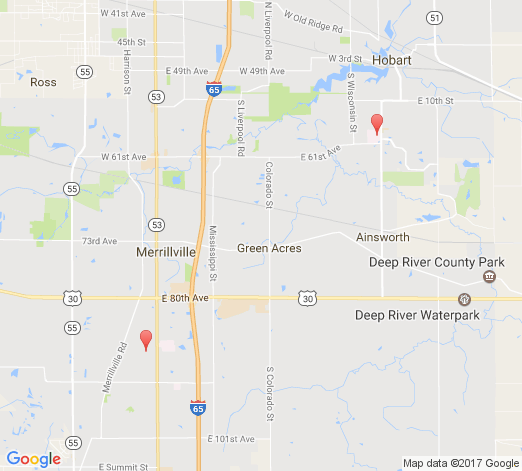 About Deen-Gross Eye Centers
Led by eye doctor Dr. David Gross, Deen-Gross Eye Centers offers LASIK, cataract surgery, eye care, ophthalmology & more. At Deen-Gross Eye Centers, we are committed to providing our patients with professional, fast and reliable eye care services, along with relaxing consultations and examinations. We strive to offer the best patient care around and our doctors are always available to discuss any medical concerns. We first opened our doors in 1973 and have since grown to have two locations in Merrillville, Indiana and one in Hobart, Indiana.
David Gross, DO
Jamie Taffora, DO
office staff 1
Procedures
Eye Exams
Glaucoma Surgery
LASIK
Comprehensive Eye Exam
Send a Message
DocShop
Secure Messaging
We hate spam too!
Your information will only be shared with this practice to privately answer your questions.