Doctors at Family Dental Care
Specialties

Children's Dentistry, Cosmetic Dentistry and 8 more

Conditions Treated

Cavities, Gum Disease, Halitosis, Oral Cancer and 5 more

Procedures

TMJ (Jaw Joint Treatment) and 26 more
DocShop Verified & Preferred
Specialties

Cosmetic Dentistry, General Dentistry and 7 more

Conditions Treated

Cavities, Gum Disease, Halitosis, Oral Cancer and 5 more

Procedures

TMJ (Jaw Joint Treatment) and 25 more
DocShop Verified & Preferred
Office Locations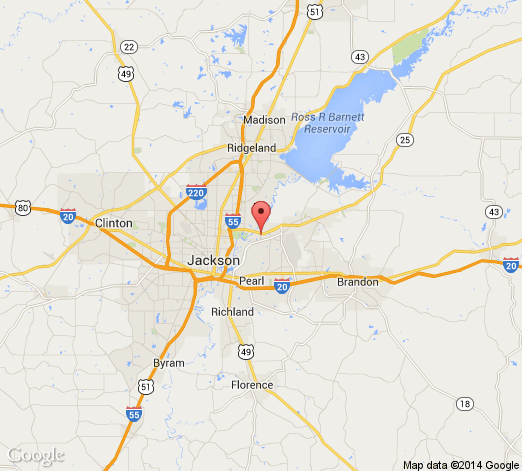 Request a Consultation
We hate spam too! Your information will only be shared with this practice to schedule a consultation.
About Family Dental Care
Led by Jackson dentist Dr. Danny O�Keefe, Family Dental Care offers restorative and cosmetic dentistry services like teeth whitening, porcelain veneers, dental implants, dental crowns, dentures, & more! At Family Dental Care, we don't want anxiety or fear to keep our patients from receiving the dental care they need. That�s why we offer one of the most comprehensive sedation dentistry programs in Mississippi. Our dentist can help you achieve your perfect smile through a variety of cosmetic procedures, including a full smile makeover. Contact us today to learn more about treatments that can enhance the beauty of your smile for a lifetime!
Dr. Danny O'Keefe
Family Dental Care | Flowood, MS
Specialties
Implant Dentistry
Reconstructive Dentistry
Periodontics
Children's Dentistry
Preventative Dentistry
General Dentistry
Sedation Dentistry
Orthodontics
Restorative Dentistry
Cosmetic Dentistry
Metal Free Dentistry
Conditions Treated
TMJ
Cavities
Periodontal (Gum) Disease
Oral Cancer
Snoring
Tooth Decay
Sleep Apnea
Gum Disease
Halitosis
Procedures
Root Planing and Scaling
Sleep Apnea Treatment
Rembrandt Teeth Whitening
Crowns
Dental Bridges
Dental Exams
Oral Cancer Screening
Dental Cleaning
Bad Breath Treatment
At Home Teeth Whitening
IV Sedation
Removable Dentures
Gum Contouring
Teeth Whitening
Clear Braces
Dental Bonding
Invisalign
Porcelain Veneers
Dentures
Oral Conscious Sedation
Dental Extractions
Periodontal Surgery
Dental Crowns
Smile Makeover
Nitrous Oxide
Root Canal
Tooth Colored Fillings
TMJ (Jaw Joint Treatment)
Dental Implants
Send a Message
DocShop
Secure Messaging
We hate spam too!
Your information will only be shared with this practice to privately answer your questions.