Reproductive Medicine Institute

Doctors at Reproductive Medicine Institute
Office Locations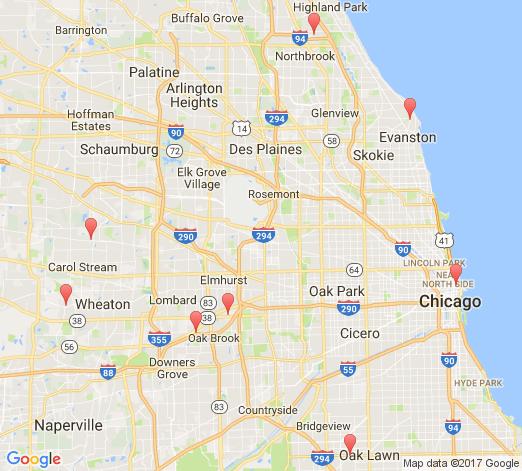 Request a Consultation
We hate spam too! Your information will only be shared with this practice to schedule a consultation.
About Reproductive Medicine Institute

Area

Reproductive Medicine Institute (RMI) is committed to working together to bring academic excellence, cutting-edge technology, and skilled experience in a
patient-oriented practice to the Chicago area.
With more than 150 years of combined
experience, we have achieved unmatchable
success in reproductive medicine at our Chicago,
Illinois -based practice. Together, we are able to
provide patients with the highest possible odds of
achieving pregnancy through the best treatment
science has to offer. We offer a range of services
used in reproductive medicine, including fertility
preservation and other fertility treatments.
Reproductive Medicine Institute Helps Recurrent
Pregnancy Loss

Pregnancy loss is a distressful experience. It is
especially devastating when the losses are
repetitive. Until recently, there was little a couple
could do if they suffered from recurrent
pregnancy loss. New research, however, has
provided information on the causes of these
heretofore unexplained pregnancy losses,
resulting in the availability of treatments that
enable women to carry their pregnancies to term.
Financing for Reproductive Medicine Institute

Recently, there has been a significant change in
the number of Chicago-area fertility centers that
accept BCBS HMO-Illinois and CIGNA insurance
contracts. Our reproductive medicine center has
not made that change and we accept all
patients/members of BCBC HMO-Illinois and
CIGNA. We also accept many other insurance
plans, in addition to offering financial options for
patients without insurance coverage. Please
contact us to schedule an appointment. Our staff
is highly skilled in dealing with your insurance
needs and financial processes. We will help you
continue with your current treatment, or
evaluate other options that may be appropriate
for you.
Reproductive Medicine Institute
W. Paul Dmowski, M.D., Ph.D.
John S. Rinehart, M.D., Ph.D.
Nasir Rana, M.D., M.P.H.
Carolyn B. Coulam, M.D.
Elena Trukhacheva, M.D., MSCI
Procedures
Intrauterine Insemination
Send a Message
DocShop
Secure Messaging
We hate spam too!
Your information will only be shared with this practice to privately answer your questions.