Cornea Associates of Texas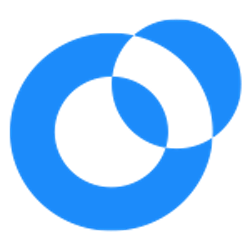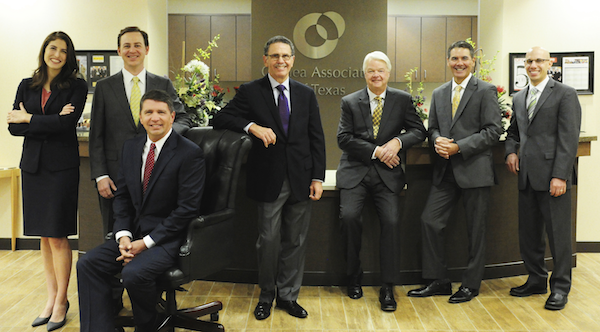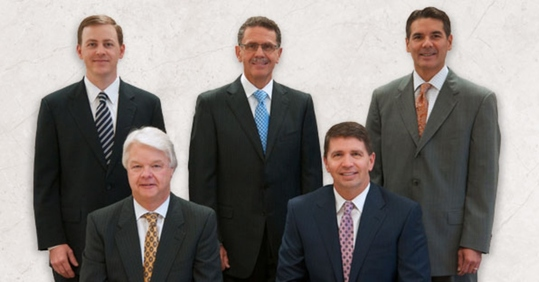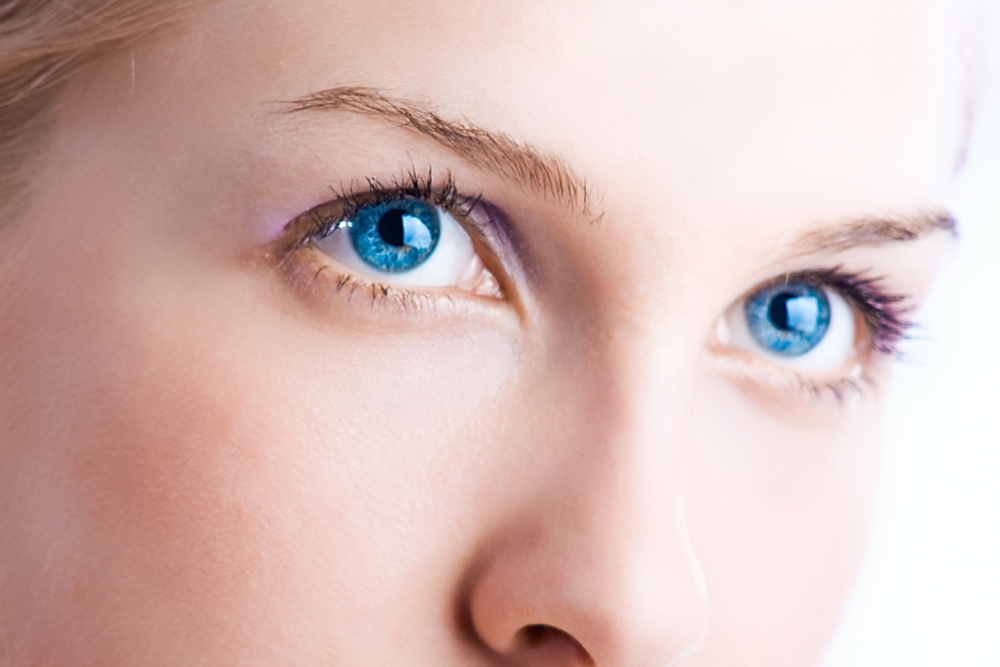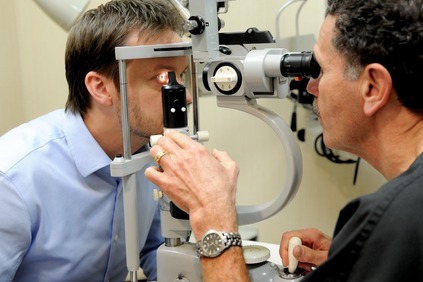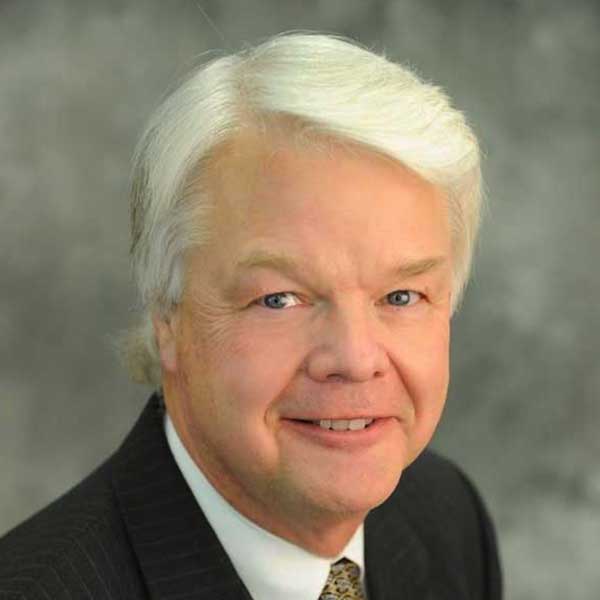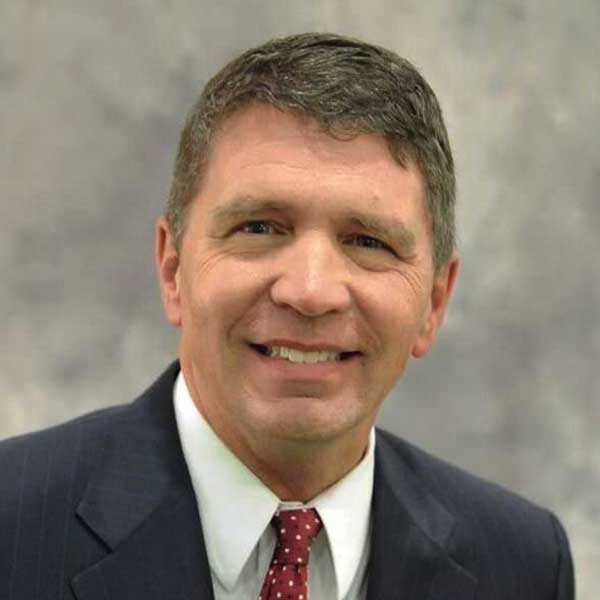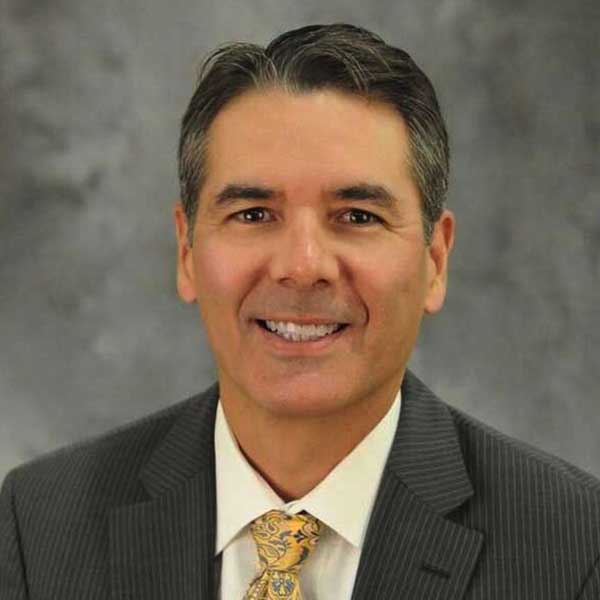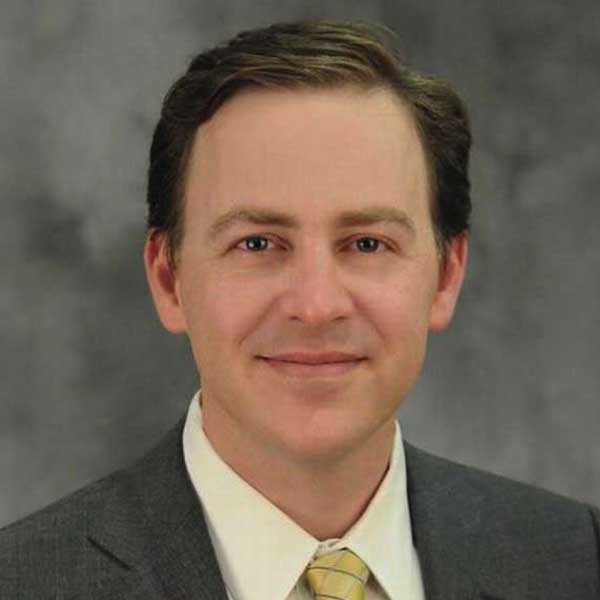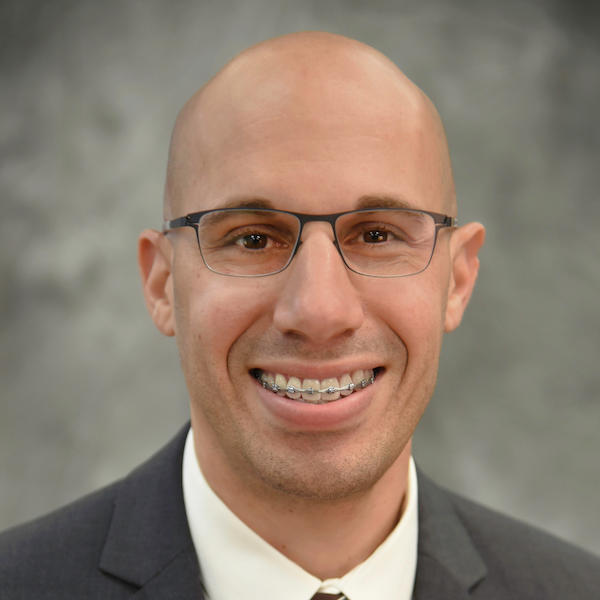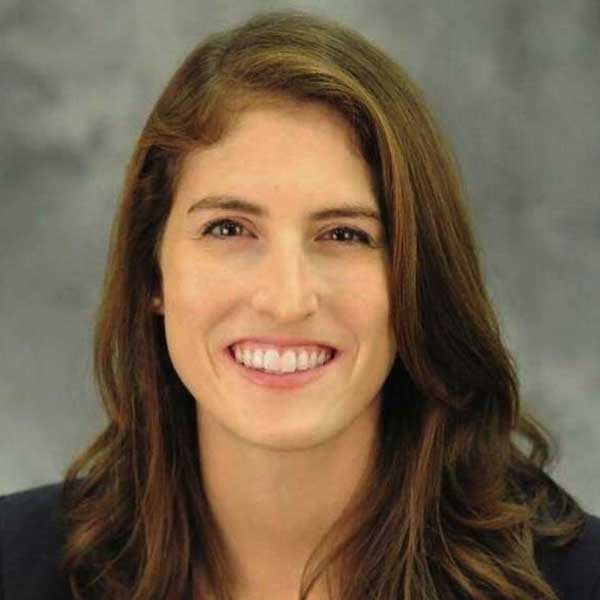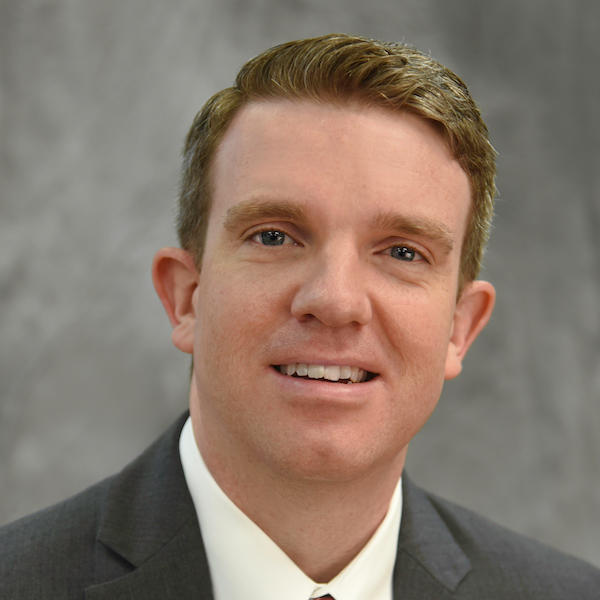 DocShop Verified & Preferred
Cornea Associates of Texas has 5 doctors at 1 office location.
General Ophthalmology, Ophthalmology, 6 conditions treated, 20 procedures.

Doctors at Cornea Associates of Texas
---
Patient Reviews
by

Alexander Rozkov

on
Gregory Nettune, M.D.
I felt welcomed right from the begging and every step of the way. Truly world class care from every staff member. Extremely knowledgeable and professional. Thank you.
by

David Ritsema

on
C. Bradley Bowman, M.D.
A doctor friend recommended Cornea Associates of Texas. I cannot tell you how pleased I was with my experience and with Dr. Bowman. It has been a year now and I love being able to wake up in the middle of the night and see the time on the alarm clock or look out the window and see the stars. It all seems like a miracle. I just wanted to say thank you and add my recommendation of Cornea Associates of Texas.
by

Laura Wynn

on
Gregory Nettune, M.D.
I am came into my consultation with the usual "over 40" nearsighted and readers-required scenario. I was so sick of relying on glasses and contacts for corrected vision and it wasn't even completely corrected. Along with the aforementioned, I also experienced repeated torn contact lenses and just an overall loathing of growing old. I saw Dr. Nettune and the staff at the Plano office and he asked me "have you considered monovision?" This is where one eye sees distance and the other sees computer distance/up close so my Lasik surgery was only in one eye to correct the distance limitations. During the consultation and surgery, Dr. Nettune was so patient, calming, and answered all of my questions. He personally followed up in the evening after my surgery and was present during the post-op. This group does NOT do the cattle call, every patient in a conga line to and from the laser room. You are priority. The doctor and staff's focus and attention is on you, personally. My surgery was last week and I am loving the results!
by

Cherrie Johnson

on
Gregory Nettune, M.D.
Wonderful doctor! Dr. Nettune had to replace a former surgery on my eye. It was done in OKC, I didn't think I would be able to see agaiin. Dr Nettune did the surgery again and it was perfect! His teacher, Dr. Terry examined Dr Nettune's work and said "he did a wonderful job, perfect" I'm very happy with the results Cherrie Johnson
by

Jerry Foretich

on
C. Bradley Bowman, M.D.
I'm a 59 year old male with no major health problems looking forward to my retirement years. I developed nuclear cataracts (clouding of the central portion of the lens) and started suffering very poor vision very quickly. The cataract surgeon I used did tell me that lens power selection would be difficult due to having prior RK eye surgery. After cataract surgery in both eyes I ended up with OS -2.00 OD +1.50, a 3.5 diopter imbalance which left me suffering from severe anisometropia (seeing double). My brain could not fuse the two images together, this left me with much anxiety, I was having trouble functioning at work, at everything. The cataract surgeon told me when he puts a lens in, it goes to your grave with you. I was told I could wear contact lenses for the rest of my life, or wait several months and attempt laser surgery. My wonderful Optometrist who failed 3 times trying to make eye glasses for me and this condition, referred me to Dr. Bowman. Dr. Bowman examined me and assured me that what I needed was something that not many Ophthalmologists will attempt, and IOL exchange. He removed the right IOL and replaced it with the proper power lens and now my brain is happy and I am happy. Dr. Bowman is a very confident, and competent eye surgeon. You can trust him with your sight.
by

Roberta Eichenberger

on
Gregory Nettune, M.D.
Another top eye surgeon referred me to Dr. Nettune for cataract surgery and he still surpassed my expectations. Dr. Nettune, I discovered, holds himself to the highest standards possible for procedures in his field and he used a lens that not all surgeons offer or use. This is a lens that makes my eye look completely natural instead of hard and "glassy." The procedure was flawless with zero pain, and I am so grateful that Dr. Nettune provided the perfect eye for me even though I did not know enough to ask for it!
by

Anna Schiller

on
After 31 years of glasses and contacts, I am now free!!! I had LASIK performed last Friday and was immediately amazed by my results. This has been life changing and I can't express the joy I have about not wearing glasses or contacts. Thank you sooooo much to Dr. Gelender and his staff. They walked me through everything and had fantastic patient care. While under the machine the nurses were very calming and encouraging due to natural jitters!! Everyone should get their LASIK procedure here.
by

Trevor

on
Gregory Nettune, M.D.
I had Lasik eye surgery preformed in Dec 2016, and it was by far the BEST decision I have made! Dr. Nettune and his staff made us feel at home and answered all of our questions, both at my pre-op appointment as well as on the day of the procedure. My only regret was not getting Lasik when I turned 18 years old!!! I would recommend Dr. Nettune to ANY of my friends or family!
by

Tom May

on
Tyrone McCall, M.D.
Absolutely the best eye doctor I've ever had in my life. He is excellent in diagnosis, follow up and care.
by

Brenda Golderos

on
Tyrone McCall, M.D.
Dr. McCall and his staff helped me a lot to understand the lazer corrected vision procedure very well. After surgery he took the time to call me and see how I was doing. it have been a year after my surgery and his attention is the same as the first day. Thanks you so much for your help Dr. McCall, and keep working out!! :)
by

Jennifer Burton

on
Walter Beebe, M.D.
I am so happy with my LASIK results. I honestly can't believe how well I can see and how quickly it all went. I wish I would have gotten it years ago! Dr. Beebe and all the staff made me feel comfortable.
by

Jake

on
Henry Gelender, M.D.
Great experience all the way around. Received LASIK here a year ago and vision is better than ever. Dr. Galender was up front, informative, and obviously the best at his craft. The staff was just as great, friendly and made me feel very welcome during the entire process. I will always recommend this surgery and practice to everyone- Jake
by

Geraldine

on
C. Bradley Bowman, M.D.
I just love this place. When I first visited a little over 2 years ago, I was very nervous, apprehensive and just down right scared. I was in need of a cornea transplant. The staff and Dr. Bowman helped to alleviate all of the concerns I had about the procedure. From the time I checked in until after the surgery, everyone was so friendly, encouraging and helpful. Dr. Bowman is a man who truly cares about the work he does and how it affects his patients. He's kind, gentle and super nice! I went back to him when it was time to have surgery on my other eye and I'm truly grateful that he was able to help me overcome my concerns about the surgery and explain how much better my life would be. Thank you to all of the staff at Cornea Associates of Texas!
by

Mary Herrick

on
Gregory Nettune, M.D.
I have been a contact lens wearer for over 57 years. When cataracts began to develop my eye doctor referred me to Gregory Nettune MD. The moment that I met Dr. Nettune I felt that I was in good hands. He and his staff were professional and helpful in my decision on which type of lens to choose. They spent a lot of time testing my eyes. I now no longer where contacts, and my astigmatism is completely gone. I am amazed that when I wake up in the morning how well I am able to see everything around me perfectly, and no longer require contacts. My whole experience was fantastic from the beginning and I really do appreciate the excellent professional help that I received from Dr. Nettune and his staff.
by

Dawn York

on
Gregory Nettune, M.D.
10 star in my book. I had my partial Cornea Transplant for Fuchs' Dystrophy a few days ago and I'm just amazed at how well I can see already and how wonderful everything went. Dr. Nettune is a wonderful, awesome dr. He went above and beyond to explain thing to me since this was all new to me. The staff in the office and Surgical center were just awesome. I Just can't fine all the words to explain what a great experience this was. Yes contact them. they are so worth it. Dawn
by

Gayl Hill

on
Gregory Nettune, M.D.
Dr. Gregory Nettune is the most caring and considerate eye doctor I have ever been to. His office and staff are remarkable and I highly recommend them! Their surgery center is superb and so attentive to your every need!
by

Nancy Garrison

on
I loved my experience at the Cornea Associates of Texas! The office was spotless and the staff was so friendly and helpful. The place runs like clockwork. I never had to wait long for my appointments to begin, but I never felt rushed while with the doctor. One of the best experiences of my life. I never dreamed how well this surgery would work.
by

Todd Mundorff

on
Cornea Associates of Texas is unmatched in total customer experience from any physicians office in Dallas. Every single person that works there is emotionally invested in improving their patients vision.
by

Cathy Feagin

on
C. Bradley Bowman, M.D.
I highly recommend Dr. Bradley Bowman for your Keratoconus problem. My CrossLinking in January 2015 was done professionally without any problem's. I am very pleased my eye doctor sent me to Dr. Bowman.
by

Gabriel Pincus

on
Gregory Nettune, M.D.
I came to Dr. Nettune and Cornea Associates of Texas for my pre-LASIK exam, and while I was not a candidate for LASIK I found out I was a candidate for PRK. The service provided by all of the staff at Cornea Associates of Texas was phenomenal. The appointment was long, but everything ran smoothly, and I felt incredibly confident in the staff and their recommendations. I enjoyed the special care and numerous tests that were done to insure my procedure would go well. I am looking forward to coming back for my PRK surgery in 2 weeks. Thanks everyone!
by

Doug Laing

on
Gregory Nettune, M.D.
Dr. Nettune is direct and highly efficient. He achieved marvelous distance correction for me on my Toric lens cataract procedures and was efficient on my follow-up YAG procedure.
by

Althea E.

on
Tyrone McCall, M.D.
I was referred to Dr. McCall by my ophthalmologist, who had also gone to Dr. McCall, personally. Dr. McCall removed an old and large cataract from my eye, restoring vision that had been lost to me for years. His manner was friendly and professional. His staff was also great.
by

Travis Pickens

on
Tyrone McCall, M.D.
I have had extremely poor vision for the last 18 or so years that had left me with glasses or contacts. After years of planning, saving, and looking, I was recommended the Cornea Associates of Texas as a great place to get the LASIK procedure. When I went for a consultation, I was treated very well and was able to talk directly to Dr. McCall who helped explain the procedure, risks, and benefits and answer all of my questions. I had already looked at several other locations, yet after meeting with him, opted to have my surgery done with Dr. McCall despite a slightly higher price. The staff was very friendly and Dr. McCall was excellent at walking me through every step of the process including the surgery itself. Despite being on the upper limits of what could be corrected, they were able to bring my vision to 20/15. For the first time that I can remember, I was able to see the pictures on my wall when I opened my eyes in the morning. My vision is superior to what it was even with contacts and I no longer have to worry about changing them out or them drying out on me. I cannot wait for this summer when I will be able to swim without being all but blind. Their post-op care did not diminish, either. They treated me very well in my checkups and were there to answer all of my other questions. I would recommend the Cornea Associates of Texas and Dr. McCall to anyone wanting the highest quality care from the friendliest staff in Dallas.
by

Judy Vass

on
Tyrone McCall, M.D.
Dr Tyrone McCall is my angel. I went to him last year when I was diagnosed by Dr Brown of having an ulcer on my cornea. It was really hurting and I could hardly see out of it. I honestly thought I was going to loose the sight in my right eye. He is really a kind and gentle person with the knowledge of a doctor that has had many, many years of service in this profession. He prescribed antibiotic and another eyedrop that is made from my own blood mixed with serum. Having extremely dry eyes this was such a blessing. The drops are called Autologous Serum Drops and what it means is that the natural vitamins and minerals that tears are supposed to have actually moisten your eyes and it makes your eyes feel really good. If you are needing a doctor that is exceptional in manners, kindness and skill to help you, by all means go to Dr McCall. You will be glad that you did. I am so thankful to have found Dr McCall when I did. Thank God for sending me to this doctor. He saved my eye!
by

Kendall Kaufman

on
Tyrone McCall, M.D.
Excellent experience. Staff was friendly and effecient. I never had to wait for my appointments with Dr. McCall. Great results from surgery.
by

Demetra Watson

on
C. Bradley Bowman, M.D.
I would like to say, my experience with Dr. Bowman and staff has been excellent. I over his nurse Amy. The staff at the other office was excellent, they made sure that I was comfortable, and they excellent care of me. .Dr Bowman is so nice and has excellent manner. He takes the time to make sure everything is going ok. Thank you very much for all that you do and the staff is excellent and very very nice. Demetra Watson
by

David Jeppson

on
Tyrone McCall, M.D.
Very thorough and professional. Didn't push towards surgery. No waiting. Report given to me was helpful.
by

Brittany Ackley

on
Henry Gelender, M.D.
WOW is all I can say! I've worn glasses/contacts (-6.00 in both eyes) since I was in elementary school and am now 27 and can SEE without either! I had LASIK done by Dr. Gelender on June 11, and let me just say how impressed I am. From the initial consultation to the procedure, Dr. Gelender and his staff were nothing but professional and friendly to me. I naturally was nervous about the surgery, but the staff were so calming and told me stories about their personal experiences which helped a lot. Dr. Gelender did a great job explaining step by step before the procedure what would happen, as well as letting me know what he was doing during the procedure. His follow-up care was excellent as well. I did not have to wait more than 10 minutes any time I went for a visit to be called back (not that that would have been a complaint if it had been longer since doctors sometimes encounter lengthy visits from time to time/have emergencies). All in all, I would HIGHLY recommend Dr. Gelender and Cornea Associates of Texas. They are friendly, professional, and helped me achieve 20/20 vision! Thanks!
by

New Patient

on
Since I was in 4th grade I have always worn eyeglasses. As a 45 yr old woman my spouse was more worried than me. He was scared of me becoming blind after surgery. Three days prior to my PRK surgery I was feeling major anxiety. I got a call from their office randomly as I was feeling anxious and it definitely helped. A lot more than my husband! Their wonderful attitudes put me at ease. I am thankful for having my vision corrected. Thank you, thank you, thank you!
by

Clyde Gannon

on
C. Bradley Bowman, M.D.
I received a cataract removal from Dr Bowman in May of 2014 and was treated with excellent care. My followups went as scheduled on time. My wife had a cataract removed in June of 2014 with the same results. Both my wife and had Toric Lens implanted and they turned oujt great. My wife is scheduled to have her other eye operated on for a cataract in July. Our vision has gone as predicted by Dr Bowman. We are so happy we were referred to this excellent Doctor.
Office Locations
Request a Consultation
We hate spam too! Your information will only be shared with this practice to schedule a consultation.
About Cornea Associates of Texas
Led by Henry Gelender, MD, Cornea Associates of Texas offers LASIK surgery, cornea disease treatment, corneal transplant, cataract surgery and more! Comprised of some of the Fort Worth region's leading cornea specialists and LASIK surgeons, Cornea Associates of Texas is dedicated to achieving exceptional laser eye surgery results, providing first-rate customer service, staying abreast of the latest technological and surgical developments, and offering outstanding pre- and post- laser eye surgery care to patients at our Dallas and Fort Worth, Texas locations.
Henry Gelender, M.D.
Walter Beebe, M.D.
C. Bradley Bowman, M.D.
Tyrone McCall, M.D.
Gregory Nettune, M.D.
Conditions Treated
Cataract
Corneal disease
Low Vision
Retinal Disease
Procedures
All Laser Lasik
Binocular Indirect Ophthalmoscopy
Bladeless LASIK
Cataract Surgery
CK (Conductive Keratoplasty)
Conductive Keratoplasty (CK)
Cornea Transplant Surgery
Custom LASIK
CustomVue
Eye Exams
iLASIK
Implantable Contact Lens (ICL)
Laser Eye Surgery
Laser Vision Correction
LASIK
Near Vision CK
PRK
Retinal Detachment
Retinal Surgery
Wavefront Technology
Send a Message
DocShop
Secure Messaging
We hate spam too!
Your information will only be shared with this practice to privately answer your questions.