Andrew E Holzman, MD FACS - Member of TLC Laser Eye Centers

Doctors at Andrew E Holzman, MD FACS - Member of TLC Laser Eye Centers
Specialties

Ophthalmology

Conditions Treated

Astigmatism, Hyperopia and 1 more

Procedures

LASIK
DocShop Verified & Preferred
Office Locations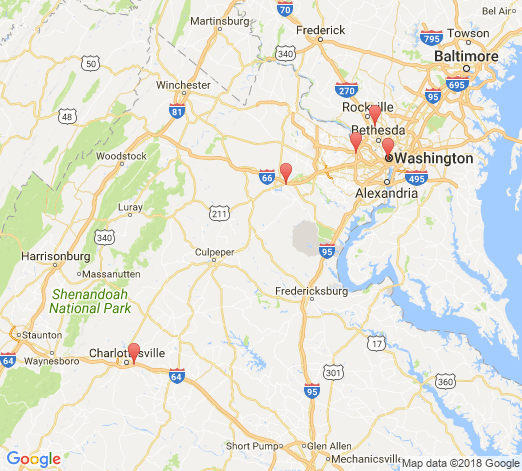 Request a Consultation
We hate spam too! Your information will only be shared with this practice to schedule a consultation.
About Andrew E Holzman, MD FACS - Member of TLC Laser Eye Centers
laser eye surgery
treatments to patients throughout McLean
Virginia
, Washington DC, and the surrounding area. We understand how important your vision is, and we want to make sure you are able to see and enjoy every detail of your life for years to come. It is our mission to serve the Virginia communities with the latest technology, most advanced
laser eye surgery
and vision correction techniques, and the compassionate care that you deserve.
About Dr. Holzman
Dr. Andrew Holzman is a Board Certified Ophthalmologist, LASIK surgeon and Corneal surgery specialist. He earned his medical degree from the University of Miami School of Medicine, and went on to complete a fellowship in corneal surgery at the University of Pittsburgh Eye and Ear Institute. He is also the Medical Director at TLC Laser Eye Centers in Tysons Corner, Virginia. In addition, he performs surgery and patient evaluations at TLC Laser Eye Centers in Rockville. Having performed more than 50,000 laser vision correction procedures, Dr. Holzman's level of expertise is unparalleled. He is revered by his peers and has been named "StarSurgeon" by VISX for his performance as a refractive surgeon. Throughout his career, Dr. Holzman has remained committed to continuing education, and he was the first ophthalmologist in the Virginia area to perform
Conductive Keratoplasty (CK®)
. He has also shared his research and experience with
IntraLase
and bladeless LASIK with other refractive surgeons at the regional and national levels, serving as a regional instructor and national trainer.
Laser Eye Surgery
Our skilled eye care professionals can treat refractive errors, including nearsightedness, farsightedness, and astigmatism, using
LASIK
,
PRK
, implantable contact lens placement, and other refractive surgeries. Utilizing
ophthalmic exams and other diagnostic tools, our staff is able to diagnose vision problems, suggest possible solutions, and administer laser vision correction treatments.
Contact our McLean or Charlottesville, Virginia office today
to schedule a consultation at our LASIK practice.
Andrew Holzman, MD, FACS
Send a Message
DocShop
Secure Messaging
We hate spam too!
Your information will only be shared with this practice to privately answer your questions.