Verified
Authors
CashPay®
Members
Member
Since 2010
Doctors at James P. Wire, MD
Specialties

Cosmetic Surgery and 1 more

Conditions Treated

Acne, Age Spots, Aging Skin, Breast Asymmetry and 3 more

Procedures

Botox, Breast Lift, Microdermabrasion and 45 more
DocShop Verified & Preferred
---
Patient Reviews
by

Donna Velasco

on
James P. Wire, MD
I see on Dr. Wires card he writes "Beauty has Rhythm." Since my mini face lift procedure I can't stop singing "I've got rhythm,I've got rhythm, I've got rhythm, who could ask for anything more? I love his entire staff as I was treated so well by all of them. I couldn't be more satisfied with his artistic work. Previously while driving on I94 past his billboard I would always wave at his picture as I passed. Last Sunday as I passed the billboard again I did not wave. I BLEW DR. WIRE A KISS!
by

Jane

on
James P. Wire, MD
I have had 3 different procedures with Dr. Wire. Dr. Wire and his staff are terrific to work with. I would not consider any other Dr. So lucky to have his talent...I had a great recovery and feel 10 yrs younger! Staff is wonderful to work with...very knowledgeable and caring professional ladies.
by

Carole Garlock

on
Chaska Office
I had a mini-face lift in June 2016. Although it was not the easiest procedure that I have underwent in my life, I must say it was the best decision that I have made about my appearance. The staff was wonderful. I would recommend a mini-face lift to anyone who wants to look younger and feel better about him or herself. I am encouraging my sister to have a mini-face lift because it has made such a difference in my life. If you want to see my results, I am the third person in Dr. Wire's commercial. If you are thinking about it, take the step and do it!
by

Judy Johnson

on
Chaska Office
I had a mini face lift and the procedure did just what I wanted it too. I am one month out and feel great! All of the staff and Dr. Wire were very helpful and warm.
by

Melissa DeLeeuw

on
James P. Wire, MD
I had breast augmentation in November and am extremely happy that Dr. Wire was able to accomplish what I was looking for. His staff is absolutely fantasic and made sure all of my questions were answered, as well as making sure that I was comfortable at all times. When I arrived at Dr. Wire's office the morning of my surgery the room I was in felt like a day at the spa with the diffusers, low lighting, and acupuncture. Very relaxing! I chose to do a local anesthetic and loved that we were able to talk throughout the procedure. For me that was reassuring. I couldn't be happier with the experience I had.
by

Shelly Franceschi

on
James P. Wire, MD
Dr. Wire is a brilliant doctor who makes you feel so comfortable and relaxed. I had a breat downsize ans I love it. I also had microderbrasion on my face. No pain. My face looks awesome! Thank you to you and your professional staff!
by

Sita Hoffman

on
James P. Wire, MD
Prior to my Consultation with Dr. Wire, several surgeons had told me what I wanted to be performed could not be accomplished. Not only did Dr. Wire assure me that he could, in fact, execute my desired result it was quoted at the lowest cost. Dr. Wire exemplified incredible work, he is very down to earth making you feel at ease. I couldn't be more pleased with the end result. I highly recommend Dr. Wire-he is an extremely talented Surgeon!
by

Greg Bartels

on
Chaska Office
Doctor Wire is very gifted. He and his supporting staff are very people oriented and knowledgeable. Second to none. I really appreciated all of them.
by

Janeth Gordon

on
James P. Wire, MD
What attracted me most to Dr. Wire is how he genuinely cared for me. I saw his video interview and my impression was that he truly isn't just the kind of doctor who does his thing and sends you off. Terri, his Patient Coordinator and Carrie his tech were all so attentive to me and my needs. The day of my surgery, they put me in a room with aroma therapy and soothing yoga music. I relaxed in there for a couple of hours then an acupuncture Doctor came in and did acupuncture for me to help me relax more. Believe it or not, I was not put under a complete anesthesia. I only had local anesthesia and the procedure was done at Dr. Wire's clinic. It was amazing! I did not feel a thing! Also, my doctor called me that evening to check on how I was doing! That was so sweet! He is truly amazing! I feel great and I cannot wait to see the final stage of the result.
by

Ginae holland

on
James P. Wire, MD
Dr. Wire recently performed my breast augmentation and I am beyond thrilled with the results!! I am ecstatic at how natural they look and feel at only 1 month post surgery! He is so talented and there is no doctor I would more highly recommend or trust! I have a whole new level of confidence and appreciation for my body and feel I now have an enhanced version of what nature gave me before childbearing and breastfeeding. A huge thank you to dr Wire and all his staff!
by

Jennifer A

on
James P. Wire, MD
I can not express how happy I am with the results of my lower lid blepharoplasty and a mini-facelift on June 2nd. I went in for my consultation in early May and I informed Dr Wire that I was going to be getting married July 16th and I did not expect that we could get this done in time. Dr Wire assured me I would be in great shape before the wedding. I am 5 weeks post-surgery and look fantastic and am so excited for my big day. Everyone at his office is so kind and helpful. I truly felt relaxed the day of my procedure and it was because of the special attention and assurance I received both before the procedure, during and after. I would definitely recommend Dr Wire to anyone looking to improve their appearance. He is the best, and in my eyes, a super star. I will ONLY go to him for anything I may want done in the future.
by

Corey R.

on
James P. Wire, MD
Dr. Wire and his staff were excellent in both their skill set but very importantly thier interpersonal skills. I felt comfortable from the initial consultation to every appoint thereafter including but not limited to my surgery date. Dr. Wire performed a subgladular silicone breast augmentation for me. His assistant Cecelia was so very helpful as well and walked me through every single step through leading up to and after the procedure. They made sure I was comfortable and asked me through the entire procedure how I felt. I was referred to Dr. Wire and will also refer him to my friends and family as well.
by

Cindy Heller

on
Chaska Office
Dr. Wire and his entire staff earned a 5-star review. Everyone is professional, attentive, knowledgeable and kind. I had many questions after my consultation and prior to surgery. Terri was always quick to respond. The procedure itself went so well and I healed very quickly. I am beyond pleased with the results and only wish I had learned of Dr. Wire sooner! I highly recommend Dr. Wire and encourage anyone who is on the fence to go for it!
by

Jami Bengtson

on
James P. Wire, MD
Dr Wire and the entire office staff made me feel very welcome and calm. Dr. Wire took his time to answer all of my questions and never made me feel rushed. The day of my procedure, I never felt anxious because the environment was so calming and the staff were all very caring and attentive. Dr. Wire personally called the evening after my surgery to see how I was doing. I am very pleased with my care and the results of my procedure and would not hesitate to refer Dr. Wire's office to anyone looking for cosmetic surgery.
by

Candy Kleinbeck

on
James P. Wire, MD
Dr. Wire did my Blepharoplasty last 11/30/15. The whole experience from the consult to the surgery to the post op was very positive. The results were much better than expected and my eyes look well-rested and very natural. Minimal pain. The staff is friendly, professional and very helpful. Dr. Wire is top-notch, and I will be going back to him for future procedures.
by

Rob

on
Chaska Office
Receptionist Terry is phenomenal. She was able to answer all my complicated questions without wasting anyone's time, very patient and understanding... and even humorous!
by

Mike schendel

on
James P. Wire, MD
I had otoplasty done and am very pleased with the results.
by

Katie Prantner

on
James P. Wire, MD
I felt very comfortable with all of the nurses and Dr.Wire. Everyone was very nice and professional. I never felt rushed or pressure to make a decision and they answered all of my questions honestly. The day of my procedure I felt as if I was a little child and the nurses were there to take care of me and I didn't worry a bit and felt very safe. Everything went as they told me it would. I had my surgery 2 months ago and I've seen Doctor Wire for 4 post op visits. Every visit he is prompt (I don't wait forever to see him) and attentive. This is a doctor who cares. I highly recommend him. Katie-
by

Christian Morelli

on
James P. Wire, MD
I had a neck lift by Dr. Wire over one year ago. I'm am a 54 year old male, my neck and jowls were starting to show my age. Dr. Wire took the time to listen to me and guided me as to what would work best. I was conscious through the procedure and was able to follow Dr. Wires every step, comfortable and pain free. The office and nursing staff were wonderful. Dr. Wires goal was to make sure I was happy with my results and I am. Thank you Dr. wire!
by

Sue

on
James P. Wire, MD
I had my breast augmentation done in March 2014, and had the best care ever. All the staffs there treated me with courtesy and respect, and made sure I was okay and comfortable. I would definitely recommend Dr. James Wire to whomever is looking for a great surgeon.
by

Karen Penner

on
James P. Wire, MD
My favorite place to go! Results are absolutely better than expected.
by

Trish

on
James P. Wire, MD
I got a lower face lift with a under eye snip..and a neck lift. I'm 47 female. I looked tired and saggy. But now after a month after this surgery I look awesome..and the price was awesome!! I'm so glad I did this and the doctor was funny and easy to talk with. Thanks Dr. Wire. Trish H.
by

Shanlee Speeter

on
James P. Wire, MD
Dr. Wire is an amazing plastic surgeon that offers vary natural outcomes. He is very down to earth, always answers my questions, is calm, confident and precise. I go to Dr. Wire for all my cosmetic needs! Definitely worth the drive. The office is beautiful and the staff is amazing! Thank you for making me feel my best!
by

Cassie Tisdell

on
James P. Wire, MD
I had been thinking about have a breast argumentation done but lacked much information. Once I went to my consultation with Dr. wire and his staff, I left feeling very confident and knew this was the right thing for me to do. I strongly recommend anyone who is considering this to schedule a consultation with him. Not only does he give me great information he also did a amazing job on my surgery and my recovery time was fairly brief. If I have any of the surgeries done I would definitely go back to Dr. Wire. The staff was also outstanding and very friendly.
by

Jessica Riehl

on
James P. Wire, MD
amazing doctor! I would and I do recommend to all of my friends/family~ top notch surgery and top notch results!!
by

Diane H.

on
James P. Wire, MD
Dear. Dr. Wire, Thank you so much for being a completely BRILLIANT surgeon! I am so delighted with the natural looking, "fresher" jowls that I now have. The mini facelift was perfect! I am really enjoying being able to go out in public with my self confidence restored and I feel GREAT! Many, many thanks.
by

New Patient

on
James P. Wire, MD
Dr. Wire is very understanding and helpful. His recommendation for a mini facelift was the best doctor experience I have ever had. The nurses are very friendly. Overall I would highly recommend this place and had a wonderful experience here.
Office Locations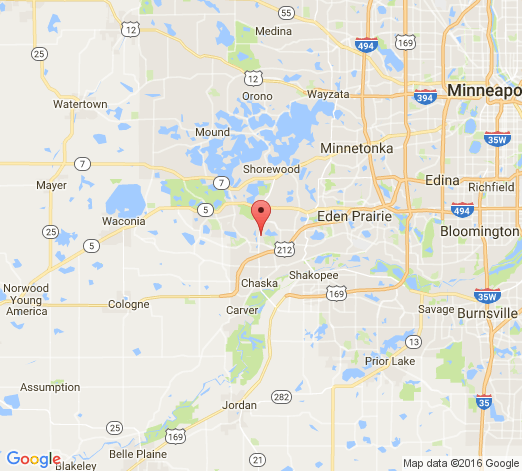 Request a Consultation
We hate spam too! Your information will only be shared with this practice to schedule a consultation.
Dr. Wire Performing Surgery
James P. Wire M.D.
James P. Wire, MD
Specialties
Reconstructive Plastic Surgery
Conditions Treated
Spider Veins
Aging Skin
Age Spots
Varicose Veins
Acne
Stretch Marks
Procedures
Breast Reduction
Breast Lift
Abdominoplasty
Breast Enhancement
Face Lift (Rhytidectomy)
FaceLift (Rhytidectomy)
Brow Lift
Liposuction
Fine Line Removal
Thigh Lift
Breast Enlargement
Breast Implant Removal
Facial Contouring
Buttock Augmentation
Facial Rejuvenation
Breast Implant Revision
Eyelid Lift
Liposculpture
BioMedic Glycolic Micropeels
Breast Reconstruction
Facial Scar Revision
Facial Peel
Forehead Lift
Eyelid Surgery
Facial Surgery
Microdermabrasion
Botox
Brazilian Butt Lift
Facelift
Breast Liposuction
Arm Lift
Butt Lift
Eye Lid Surgery (Blepharoplasty)
Eyelid Surgery (Blepharoplasty)
Fat Transfer
Breast Augmentation
Facial Resurfacing
MicroLaser Peel
Breast Surgery
Hand Surgery
Facial
Face Lift
Facial Plastic Surgery
Fillers
Breast Implants
Hand Rejuvenation
Chemical Peel
Fat Removal