Carmel Cosmetic and Plastic Surgeons

Doctors at Carmel Cosmetic and Plastic Surgeons
Specialties

Cosmetic Surgery, Facial Plastic Surgery and 2 more

Conditions Treated

Varicose Veins

Procedures

Botox, Blepharoplasty, Laser Resurfacing and 54 more
Specialties

Cosmetic Surgery, Facial Plastic Surgery and 1 more

Conditions Treated

Breast Asymmetry

Procedures

Botox, Tummy Tuck (Abdominoplasty) and 51 more
Office Locations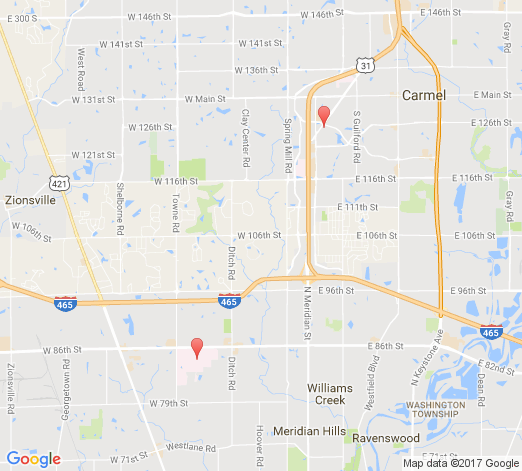 About Carmel Cosmetic and Plastic Surgeons
Led by cosmetic surgeons Elizabeth A. Grasee, MD and Debra C. Bergman, MD, Carmel Cosmetic & Plastic Surgeons in Indianapolis specializes in cosmetic surgery, plastic surgery, BOTOX, breast augmentation, liposuction, & more! At Carmel Cosmetic and Plastic Surgeons, we invite you to discover the many cosmetic surgery treatments available to help you improve your appearance. Contact us today to schedule your first consultation.
Drs. Grasee & Bergman
Debra Bergman, MD
Specialties
Laser Surgery
Cosmetic Surgery
Facial Plastic Surgery
Plastic Surgery
Procedures
Perlane
Silicone Breast Implants
Breast Reduction
Breast Lift
Facial Fat Grafting
Tummy Tuck
Laser Skin Rejuvenation
Breast Enhancement
Face Lift (Rhytidectomy)
Chin Surgery
FaceLift (Rhytidectomy)
Nipple Reduction
Liposuction
Fine Line Removal
Facial Liposculpture
Breast Enlargement
Chin Reduction
Facial Fat Transfer
Neck Lift (Platysmaplasty)
Breast Implant Removal
Facial Contouring
Breast Reconstruction
Facial Wrinkle Removal
Facial Surgery
Botox
Facial Implants
Facelift
Eyelid Surgery (Blepharoplasty)
Breast Augmentation
Eye Lid Surgery (Blepharoplasty)
Neck Lift
Facial Resurfacing
Tummy Tuck (Abdominoplasty)
Breast Surgery
Facial
Face Lift
Facial Plastic Surgery
Nose Surgery (Rhinoplasty)
Fillers
Juvederm
Ear Surgery (Otoplasty)
Breast Implants
Chin Augmentation
Laser Resurfacing
Facial Reconstruction
Laser Spider Vein Removal
Saline Breast Implants
Radiesse
Chemical Peel
Fat Removal
Blepharoplasty
Chin Reshaping
Mini Tummy Tuck
Facial Rejuvenation
Breast Implant Revision
Eyelid Lift
Rhinoplasty
Fat Injection
Peels
Facial Peel
Restylane
Eyelid Surgery
Breast Liposuction
Send a Message
DocShop
Secure Messaging
We hate spam too!
Your information will only be shared with this practice to privately answer your questions.