Van Zyl Center for Advanced Dentistry
DocShop Verified & Preferred

Verified
Authors
Member
Since 2011
Doctors at Van Zyl Center for Advanced Dentistry
Specialties

Bioesthetic Dentistry, Cosmetic Dentistry and 9 more

Conditions Treated

Cavities, Gum Disease, Sleep Apnea and 3 more

Procedures

TMJ (Jaw Joint Treatment) and 25 more
DocShop Verified & Preferred
---
Patient Reviews
by

Linden W

on
Ettienne van Zyl, DDS
Great profesional in town. Excellent customer service and very helpful personnel. Dr Van Zyl knowledge and approach to solve my needs gave me the trust to became my dentist. All services on one stop, no need to go to a different specialist to complete a treatment. I highly recommend his practice to anyone.
by

Jerry WARD

on
Ettienne van Zyl, DDS
Wife & I got in for exam & dental cleaning,& out in good time. Office & dental staff efficient & very friendly,great to deal with these folks! Dr. van Zyl our dentist for 10+ yrs. & much great dental work. Best ever to him & Debbie. (Healthgrades site not working.)
by

Betty McKinney

on
Ettienne van Zyl, DDS
I hate going to the dentist but my experience with Dr. Van Zyl and his staff has changed my mind. His friendly and caring staff as well as his reassuance made my experience extemely pleasant. It was fast and painless and I would reccommend him to anyone.
by

J Allen

on
Ettienne van Zyl, DDS
Always caring, taking the time with patients to make sure they are comfortable. Fantastic dentist with a fantastic staff. Love the one visit crowns!
Office Locations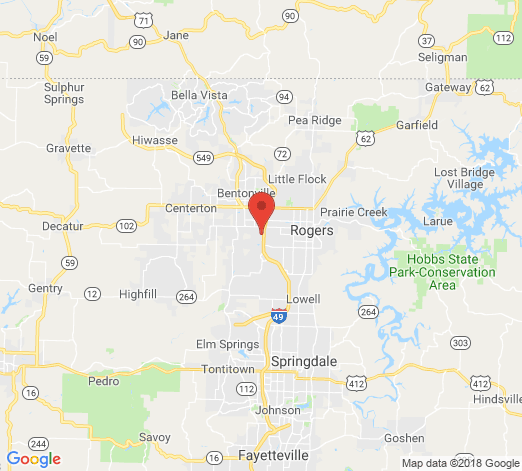 Request a Consultation
We hate spam too! Your information will only be shared with this practice to schedule a consultation.
About Van Zyl Center for Advanced Dentistry
A cosmetic dentist is a highly trained specialist. Although your average dentist can perform a cleaning and put in a filling, if you want the best possible aesthetic and functional repair of your teeth, you need to find someone with training and experience in advanced dental techniques. The premier cosmetic dental school in the country, the Las Vegas Institute for Advanced Dental Studies, gives a dentist extensive training in the most recent advances in materials, techniques, and technologies in dentistry.

Dr. Ettienne van Zyl has received advanced training at LVI. He offers a wide range of cosmetic dentistry services, as well as affordable financing options.

If damage to your smile is holding you back in life, only you can decide to take the all-important first step towards improving your smile. But, after that Dr. van Zyl will use his experience and expertise to guide you down the rest of the road to an improved smile and greater confidence. He will fully explain your options, answer all your questions, and recommend the procedure or procedures that will give you the smile you desire.

A beautiful new smile can be just around the corner! If you live in the Memphis area, contact Dr. van Zyl today to schedule an initial appointment. Don't be trapped by your smile. Let it set you free.

Cosmetic dentistry – it truly is something worth smiling about!
Ettienne van Zyl, DDS
Specialties
Implant Dentistry
Reconstructive Dentistry
Bioesthetic Dentistry
Periodontics
Neuromuscular Dentistry
Oral and Maxillofacial Surgery
General Dentistry
Laser Dentistry
Orthodontics
Prosthodontics
Cosmetic Dentistry
Conditions Treated
Cavities
Gum Disease
Sleep Apnea
Teeth Grinding (Bruxism)
Procedures
Gum Lift
Root Planing and Scaling
Gum Grafting
Smile Design
Dental Bridges
Tooth Replacement
Dental Inlays and Onlays
Dental Exams
Full Mouth Reconstruction
Full Mouth Rehabilitation
Dental Cleaning
Tooth Reshaping
TMJ (Jaw Joint Treatment)
Dental Implants
Tooth Laminates
Full Mouth Restoration
Gum Contouring
TMD Therapy
Gum Recontouring
Tooth Extraction
Dental Bonding
Dentures
Dental Extractions
Dental Crowns
Smile Makeover
Dental Fillings
Send a Message
DocShop
Secure Messaging
We hate spam too!
Your information will only be shared with this practice to privately answer your questions.