DocShop Verified & Preferred

Doctors at Premier Dental Center
Specialties

Cosmetic Dentistry, Family Dentistry and 2 more

Conditions Treated

Cavities

Procedures

Invisalign, Porcelain Crowns and 6 more
DocShop Verified & Preferred
Specialties

Cosmetic Dentistry

Conditions Treated

Cavities

Procedures

Dental Bridges, Dental Cleaning and 1 more
DocShop Verified & Preferred
Specialties

Cosmetic Dentistry

Conditions Treated

Cavities

Procedures

Dental Bridges, Dental Exams and 2 more
DocShop Verified & Preferred
---
Patient Reviews
by

Kemekia

on
Joseph Leonard, DDS
The staff is very nice and patient. Thanks to you all😊
by

Aubrey

on
Milan Office
Dr. Kail did EXCELLENT work on my porcelain veneers. He has also helped me get rid of my TMJ pain. The staff is so helpful and always friendly! I highly recommend this group for all your dental needs.
by

Vickie Bronfman

on
Bells Office
We love the staff at Bells office,smiles, skills and relaxing atmosphere. We know we will be treated with highly trained,technicians,Brandy,Paula. Highly recommend,this office.
by

Jennifer E.

on
Milan Office
My first visit to Premier Dental exceeded my expectations. Dr. Chris and staff were very warm, friendly, and competent. We developed a great plan together for my future dental care. I was very pleased with the services my previous dentist offered but was no longer interested in driving to Jackson for dental care. My experience thus far with Premier Dental has raised the bar and I look forward to working with them.
by

Calandria Currie

on
Milan Office
I was recommended to this dentist by a friend and let me tell ya, everyone was so nice. The doctor was sooo sweet! They made me feel right at home and comfortable. I had the porcelan veneers procedure and they did an outstanding job. I love them!!! This office is simply amazing!
Office Locations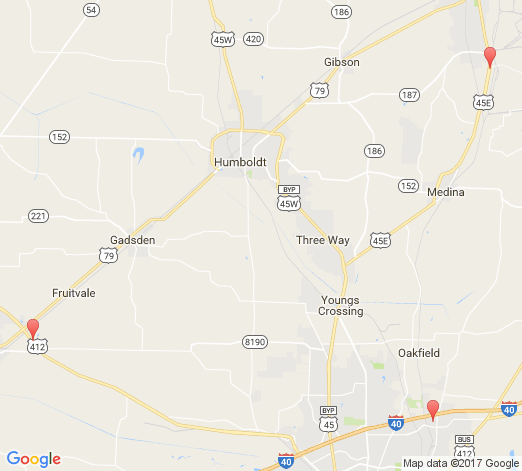 Request a Consultation
We hate spam too! Your information will only be shared with this practice to schedule a consultation.
About Premier Dental Center
Our Jackson dentists offer comprehensive laser, restorative, & cosmetic dentistry. Services include porcelain veneers, teeth whitening, dental implants, Invisalign, dental crowns, sedation, & more! If you are seeking a dentist in Bells,Jackson, Milan, or West Tennessee, you can trust our team to meet your oral health needs. In addition to our regularly scheduled hours, we are open every other Thursday from 2:00pm - 4:00pm.
Steven Kail, DDS
Joseph Leonard, DDS
Chris Arnold, DDS
Premier Dental Center
Specialties
Cosmetic Dentistry
Family Dentistry
Sedation Dentistry
Restorative Dentistry
Procedures
Dental Implants
Dental Bridges
Teeth Whitening
Dental Exams
Porcelain Veneers
Dental Crowns
Smile Makeover
Invisalign
Full Mouth Reconstruction
Porcelain Crowns
Dental Cleaning
Send a Message
DocShop
Secure Messaging
We hate spam too!
Your information will only be shared with this practice to privately answer your questions.