Ridgewood Dental Associates
DocShop Verified & Preferred

Doctors at Ridgewood Dental Associates
Specialties

Cosmetic Dentistry, Implant Dentistry and 1 more

Conditions Treated

Sleep Apnea, TMJ

Procedures

Full Mouth Reconstruction and 3 more
DocShop Verified & Preferred
Specialties

Cosmetic Dentistry, Implant Dentistry and 3 more

Conditions Treated

Sleep Apnea, TMJ

Procedures

Dental Bridges, Dental Crowns and 4 more
DocShop Verified & Preferred
Specialties

Cosmetic Dentistry, Implant Dentistry and 1 more

Conditions Treated

Cavities, Sleep Apnea, TMJ

Procedures

Dental Bridges, Dental Crowns and 7 more
DocShop Verified & Preferred
---
Patient Reviews
by

PATIENT

on
Ridgewood Office
Let me start with WOW! Ridgewood Dental Associates (RDA), its staff and doctors make up such a welcoming and caring practice. And it starts the minute you enter! What a pleasurable experience to have my teeth whitened! Nancy's knowledge, extensive experience with the process, and attention to detail directly impacted my results. One word: Incredible! I told Nancy I was going to have a car accident driving home because I would be smiling in the mirror in disbelief. However, all that said, her caring heart for my comfort was truly a blessing and stands out with equal importance to the whitening results. Every step of the way Nancy explained what was being done and why...a great way to manage a patients' expectations. The four 15 minute treatments flew by as she stayed close at hand the entire time. Additionally, Nancy followed up post treatment with several text messages just to see how I was doing and if I had any questions. Very thoughtful. I will end with how I started...WOW! I was truly in THE BEST CARE and highly recommend Ridgewood Dental Associates especially the teeth whitening with Nancy. What a blessing! Thank you all! Barb O.
by

Patient

on
Mark Samani, DMD
Dear Dr. Samani, Joung and staff, my teeth look fantastic!! Thank you for the wonderful work you did restoring my confidence. On my first visit, I was very anxious when I learned of the extensive dental work I needed - extractions, implants and bridge work. I am very happy with the result! Your office staff is super nice and helpful. Thanks to all! God bless you, Barbara R.
by

Mike Doherty

on
Mark Samani, DMD
My name is Mike Doherty, 58yr old man that had dentures for 20yrs and the bottom half of my teeth were very bad. I was afraid of going to the dentist so my problem only got worse. I started feeling self-conscious about my looks because of my teeth. I was recommended to Doc. Mark Samani and he did a pre exam and gave me three options. There was no pressure on what option to take. Not once did i feel there was any pressure at all. So i choose the second option which was the one that can suit me the most financially. What surprised me the most was that when it came to talking about the financial aspect of it he told me to talk to Kate to discuss the finances. Mark said he doesnt want me to feel that he is concerned about the mony, he told me he is concerned about the patient not the money. With that out of the way, and it was easy, Mark started to work on my teeth. Doc. Cho did the implants and everything else the procedure required. through the whole procedure they informed me everything that was being on done step by step and the were courteous of my time and they worked with my schedule due to the complex procedure being done on me. His staff was absolutely fantastic. At the end of the day him and his team have changed my whole life and i cannot tell you how many compliments i get. i highly recommend them without hesitation. P.S. Class act
by

Susan D

on
Ridgewood Office
We have known Ridgewood Dental Associates and Dr Samani for years. My kids and I see Nancy and Lisa for cleanings and they are both wonderful. When Dr Samani comes in he is always warm and friendly. The office staff is friendly and everyone in the office makes you feel like family. I highly recommend Ridgewood Dental associates
by

Patrick Reynolds

on
Ridgewood Office
I called last minute for a chipped tooth. The staff went out of there way to get me an appointment as soon as possible. Dr. Samani and his professional staff, fixed the tooth, prepped me for a crown and two weeks later the tooth is as good as new. These are some of the many reasons I choose Ridgewood Dental Associates for my dental care. Knowledgable, courteous and professional staff, from the moment you walk in.
by

Diane

on
Mark Samani, DMD
I have been going to Dr Samani for years and cannot say enough wonderful things. I have always dreaded going to the dentist but he makes you feel comfortable. He is very patient and explains everything extremely well. The entire staff is so welcoming and always greet you with a smile. I highly recommend RDA and could not be happier.
by

brian

on
Mark Samani, DMD
Wow, that is all i can say. I am not the kind of person who takes time to write a review on any website but this is different. As a 50 year old man who has always been afraid of dentists i can honestly say that Ridgewood dental associates and Dr Samani have changed that. The first time i walked in the office the receptionists were warm and friendly. The dental hygienist was professional while keeping things light and comical. Dr Samani took his time to explain every proceedure and what i could expect. He never made me feel rushed or silly for asking any question. It was a painless pleasure and the results have been fantastic ! i would without hesitation , recommend Ridgewood dental associates. Professional, painless and wonderful results. These guys are great.
by

Ruthanne ciotti

on
Mark Samani, DMD
When my dad (89) learned that he needed extensive work on his mouth we came to Ridgewood Dental. Dr. Samani patiently reviewed his options respecting both his needs and desires. The result was an affordable procedure appropriate for a patient of that age. Whenever we had an appointment we were greeted by the office staff like old friends. My dad needed 5 extractions performed by Dr. Joung which went seemlessly. Post care was explained and reviewed with us and we even received calls when home (from the dr. directly) to be sure all was well! My dad's "new" teeth look great and he is enjoying steak again! Thank you to everyone at Ridgewood Dental.
by

Tyler

on
Mark Samani, DMD
I have been seeing Dr. Samani for years and there is no one I would rather go to. He makes all procedures and check ups quick and painless.
by

Laura Hamilton

on
Mark Samani, DMD
I have been a patient of Dr. Samani for over 10 years and would highly recommend him. He takes time to explain procedures and puts you at ease right away. The staff is warm and friendly and very professional. Dr. Samani and RDA are by far your best dental choice in NJ!
by

Eric M

on
Mark Samani, DMD
I've been visiting Dr. Samani for many years, and it's always been a wonderful experience. He has treated me for cleanings, cavities/fillings, Invisiline, and TMJ, always with FANTASTIC results. The staff is very professional. I've never had an issue with insurance claims, scheduling appointments, appointment reminders, etc. I highly recommend him and the entire RDA team!!
by

Patricia Chiodi

on
Ridgewood Office
The staff at RDA are very friendly and attentive. They offer coffee and cookies in their waiting room which was a nice surprise. I have been going for years and I highly recommend them. Nancy, who cleans my teeth is professional and caring. Dr. Samani did my invisiline and that was a very good experience. I wonder why I didn't do that sooner.
Office Locations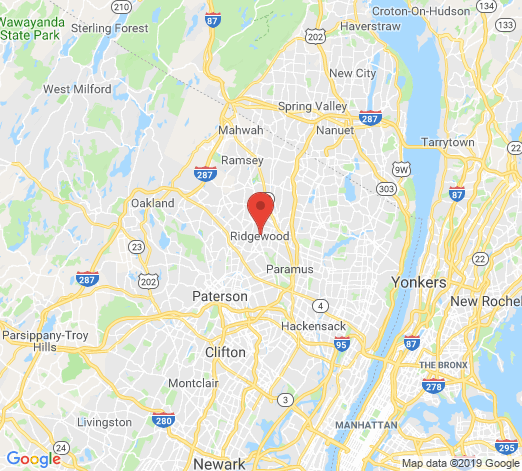 About Ridgewood Dental Associates
Led by Ridgewood Dentists Ridgewood Dental Associates offers Implant dentistry, cosmetic dentistry, periodontics, dental implants & more. At Ridgewood Dental Associates (RDA), we are setting a new standard for exceptional dental care, particularly in the field of prosthodontics. After more than 40 years in practice, our restorative dentists are the face of innovation and excellence in Ridgewood, Northern New Jersey, and across the tri-state area. With a comprehensive selection of cosmetic, restorative, and general dentistry treatments to offer, Drs. Jin Ha Joung, Mark Samani, and Min-Hee Cho can improve any patient's smile and help change his or her life for the better. Emergency Scheduling Available If Needed. Contact us today.
Jin Ha Joung, DMD of Ridgewood Dental Associates | Ridgewood, NJ
Min-Hee Cho, DMD of Ridgewood Dental Associates | Ridgewood, NJ
Mark Samani, DMD of Ridgewood Dental Associates | Ridgewood, NJ
Specialties
Cosmetic Dentistry
Implant Dentistry
Prosthodontics
Reconstructive Dentistry
Procedures
Dental Bridges
Dental Crowns
Dental Implants
Full Mouth Reconstruction
Full Mouth Rehabilitation
Full Mouth Restoration
Oral Reconstruction
Porcelain Crowns
Porcelain Veneers
Smile Makeover
Teeth Whitening
TMJ (Jaw Joint Treatment)