PGA Center for Advanced Dentistry
DocShop Verified & Preferred

Doctors at PGA Center for Advanced Dentistry
Specialties

Cosmetic Dentistry

Conditions Treated

Cavities

Procedures

Veneers, Teeth Whitening
DocShop Verified & Preferred
---
Patient Reviews
by

Steve Piorella

on
Jay Ajmo DDS
I've had serious dental problems since i was a kid, always having cavities painfully drilled out & filled. Hate the dentist! By the time I was 40, I had all crowns & many root canals. My older dentistry was failing & looked unsightly. I wanted only the best cosmetic dentist to redo my dentistry & give me a nice smile, After extensive research on the internet, I found Dr. Jay Ajmo who is a cosmetic & implant expert. Went to see him & was totally amazed at his office, his staff & how he treated me. Since I get so stressed, I decided on IV sedation. I had him redo my whole mouth & I must say the results are AMAZING!!! Didn't feel any pain & slept through the entire procedure. 5 Stars +++ BEST COSMETIC DENTIST IN FLORIDA!!!
by

Steve Piorella

on
Jay Ajmo DDS
BEST cosmetic dentist in Palm Beach Area. He did an Awesome smile makeover on my wife. Top cosmetic dentist in PGA area
by

Peter Rado

on
Palm Beach Gardens Office
I had gone to a couple of different dentists in Palm Beach County and then I went to PGA Dentistry for a tooth that was on its way out and which tooth do you think it was? Right in the front on top! Dr. Ajmo and his staff told me I could have an implant to replace that tooth and so I agreed. I can't tell you how much care Amy and the rest of the staff had made me feel. So relaxed and comfortable. I had to have bone grafting and other pre implant treatments so it took a couple of visits but everything was done in the one location by Dr. Ajmo himself. My teeth look awesome now. Thank you so much for the great job. Dr. Ajmo and his staff really are the best!
Office Locations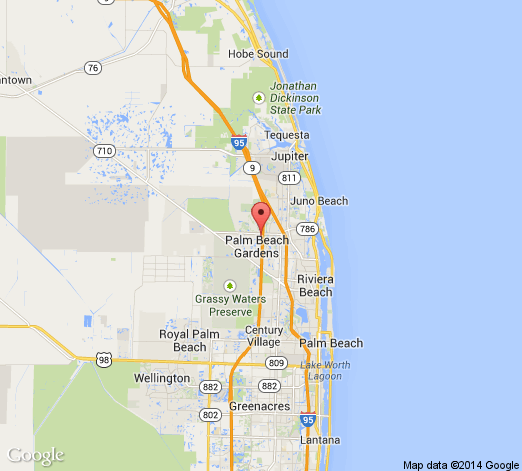 Request a Consultation
We hate spam too! Your information will only be shared with this practice to schedule a consultation.
About PGA Center for Advanced Dentistry
"I am genuinely rewarded when someone thanks me for what I have done for them. I'm given the opportunity to change someone's life by giving him or her a beautiful, healthy smile. That's incredibly satisfying." – Dr. Jay Ajmo

Dr. Jay Ajmo is a reputable cosmetic dentist practicing out of Palm Beach Gardens. He offers all-inclusive dental services to patients; he is board-certified in sedation dentistry, skilled in the surgical placement and restoration of dental implants, and offers the most popular dental treatments, all from the comfort of his Palm Beach Gardens practice. If you would like to schedule an appointment with Dr. Ajmo, we invite you to contact our practice today.

Meet Dr. Jay Ajmo

Dr. Ajmo obtained a bachelor of science from the University of Florida, and went on to earn a Doctorate of Dental Surgery from Emory University School of Dentistry. In addition, Dr. Ajmo completed training in minor oral surgery, and earned a fellowship with the International Congress of Oral Implantologists and mastership with the American Implant Dental Association.

In addition to his training, Dr. Ajmo has received recognition for his talent in the field. The Rosenthal Institute in Manhattan awarded Dr. Ajmo Master's Level status for Aesthetic Dentistry. He has also been named "Top Doctor" by Jupiter Magazine and voted "South Florida's Most Distinguished Cosmetic Dentist" by The Best of South Florida.

Featured Procedures

Dental implants: Rather than visiting one dentist for the surgical placement of dental implants and another dentist for restoration of the implants, patients can undergo all stages of dental implants surgery with Dr. Ajmo. Dr. Ajmo offers single tooth, multiple tooth, and full arch replacement to meet the unique needs of all of our patients. Utilizing the Cone Beam CT scan technology, we can accurately measure the upper and lower jawbones to determine if there is sufficient healthy bone to support the implants, and pinpoint exactly where the implants should be placed. The use of this advanced technology and high quality dental materials, along with Dr. Ajmo's skill, allow us to consistently produce results that surpass our patients' best expectations.

Porcelain Veneers: Imagine how great it would be if all of your cosmetic dental imperfections could be masked with the use of a single treatment. With the development of porcelain veneers, an immediate smile makeover is possible for patients. A veneer is fabricated to fit over an existing, healthy tooth; the veneer can cover up discoloration, change the size and shape of a tooth, and make it appear as though it sits flush with surrounding teeth. When multiple veneers are placed, they can make the teeth appear more symmetrical and straight. For patients desiring a complete smile makeover, porcelain veneers are an effective treatment option.
Send a Message
DocShop
Secure Messaging
We hate spam too!
Your information will only be shared with this practice to privately answer your questions.