The Offices of John G. Fatse DMD
Doctors at The Offices of John G. Fatse DMD
Specialties

Cosmetic Dentistry, Restorative Dentistry

Conditions Treated

Cavities

Procedures

Invisalign, Dental Implants
DocShop Verified & Preferred
---
Patient Reviews
by

Brittany

on
Monroe Office
Dr. Fatse and his team are great! They are all so kind and a true pleasure to work with. I love that they offer all kinds of services from general to cosmetic. They even offer same day crowns which is great because I prefer not to have multiple visits. I highly recommend this office and team!!
Office Locations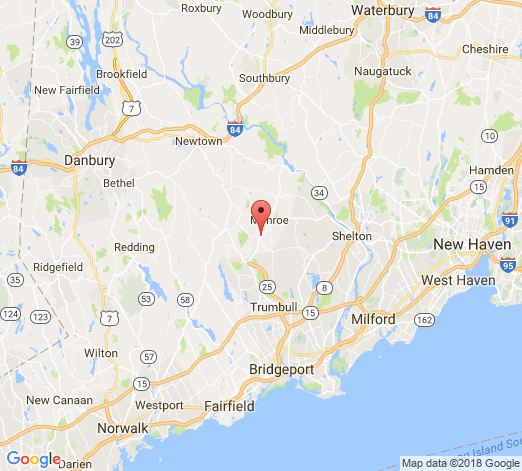 Request a Consultation
We hate spam too! Your information will only be shared with this practice to schedule a consultation.
About The Offices of John G. Fatse DMD


Dr. John G. Fatse

Dr. John G. Fatse attended the University of Hartford, graduating with a BS in biology. He was then admitted to the University of Connecticut School of Dental Medicine, where he earned his dental degree. Dr. Fatse furthered his skill in the field by completing a general practice residency at Waterbury Hospital, as well as cosmetic and restorative dentistry training at the Las Vegas Institute for Advanced Dental Studies. His level of expertise and quality of patient care have helped him achieve fellowship status in the Academy of General Dentistry (FAGD); this means that Dr. Fatse has maintained membership in the organization for more than five years, completed at least 500 approved credits in continuing dental education, and passed a rigorous exam. As a fellow of the Academy of General Dentistry, Dr. Fatse has made a lifelong commitment to remain current and skilled in the latest advances and techniques in dentistry.

Dr. John Scovic

Dr. John Scovic attended the University of Michigan, where he earned both his bachelor's and dental degrees. Since graduating from dental school, Dr. Scovic has completed extensive training in cosmetic dentistry, implant dentistry, gum disease treatment, root canal therapy, and orthodontics.

Payment Options and Dental Insurance

At our general, cosmetic, and implant dentistry practice in Monroe, we accept many types of payments. We work with nearly all of the major dental insurance companies to obtain maximum coverage for patients' dental services. Our financial coordinators will check your plan to determine how much coverage is offered, and file all of the necessary claims forms for services rendered.

If there is a remaining balance, we accept cash, credit cards, and personal checks. Patients can also apply for no-interest or low-interest financing plans at our office.

To schedule an appointment at the practice of John G. Fatse, DMD, contact our Monroe office today.
John G. Fatse, DMD, FAGD
John S. Scovic D.D.S.
Send a Message
DocShop
Secure Messaging
We hate spam too!
Your information will only be shared with this practice to privately answer your questions.