Plastic Surgery Institute
Doctors at Plastic Surgery Institute
Office Locations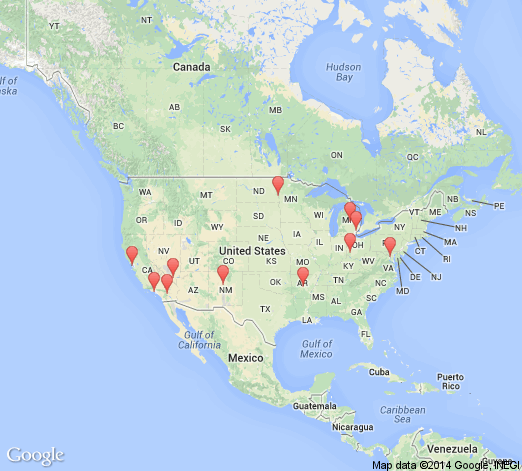 Request a Consultation
We hate spam too! Your information will only be shared with this practice to schedule a consultation.
About Plastic Surgery Institute
With more than 20 years of experience and a professional line of skincare products, Dr. Ahmed Abdullah is a board certified plastic surgeon offering cosmetic and reconstructive treatments at the Plastic Surgery Institute in Fargo, North Dakota. He also has offices in Dubai, United Arab Emirates, and Karachi, Pakistan. 

Dr. Abdullah has performed more than 6,000 surgical procedures and offers a full range of cosmetic treatments. He specializes in facial cosmetic procedures, in particular rhinoplasty and short-scar facelifts with stem cell transfer. Though he employs the latest in medical technologies and advances, he never loses sight of his ultimate goal: Understanding each patient's unique needs and offering tailored treatment to produce optimal results. 

Dr. Abdullah also performs reconstructive surgery, such as breast reconstruction, scar revision, and surgery for cleft lip, to treat congenital defects, trauma, and disease. In addition to serving his home community, he has made several visits to Haiti where he offers gratis reconstructive surgery to impoverished children.

Dr. Abdullah's expertise extends beyond the surgical suite. He is also an aloe researcher and a pioneer in using pharmaceutical-grade aloe for the treatment of skin damage and to hasten healing after plastic surgery. He has developed an aloe-based skincare line, Lexli®, and authored "Simple Skincare, Beautiful Skin: A-Back-to-Basics Approach," a guide that empowers consumers by educating them using a no-nonsense approach to skincare.  

Dr. Abdullah is board certified by the American Board of Plastic Surgery.  He earned his medical degree from Northwestern University in Chicago and completed his residency at the University of Texas Medical Branch in Galveston, Texas. Dr. Abdullah is also a professor of plastic surgery at the University of North Dakota School of Medicine.
In addition, Dr. Abdullah is a Fellow of the American College of Surgeons, The International College of Surgeons, American Academy of Cosmetic Surgery, and The American Society of Laser Medicine and Surgery. 

Dr. Ahmed is joined in his practice by Dr. John Sampson, a plastic and reconstructive surgeon offering cosmetic breast surgery and body contouring procedures. Dr. Sampson is board-certified by the American Society of Plastic Surgery and has more than 25 years of experience. He graduated from Howard University College of Medicine and completed 10 years of medical training and research at The Johns Hopkins Hospital, Henry Ford Medical Center, and the University of Texas Medical Branch, among others.

The team at the Plastic Surgery Institute considers each patient unique. They will take the time to ensure they understand your concerns and will carefully assess your needs to develop a treatment plan tailored to your needs. 
Ahmed Abdullah MD
John Sampson, MD
Send a Message
DocShop
Secure Messaging
We hate spam too!
Your information will only be shared with this practice to privately answer your questions.