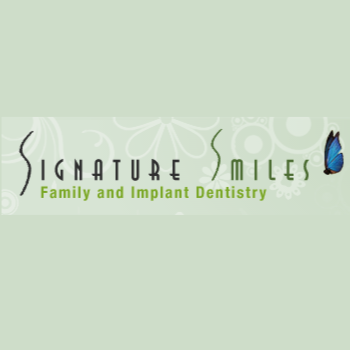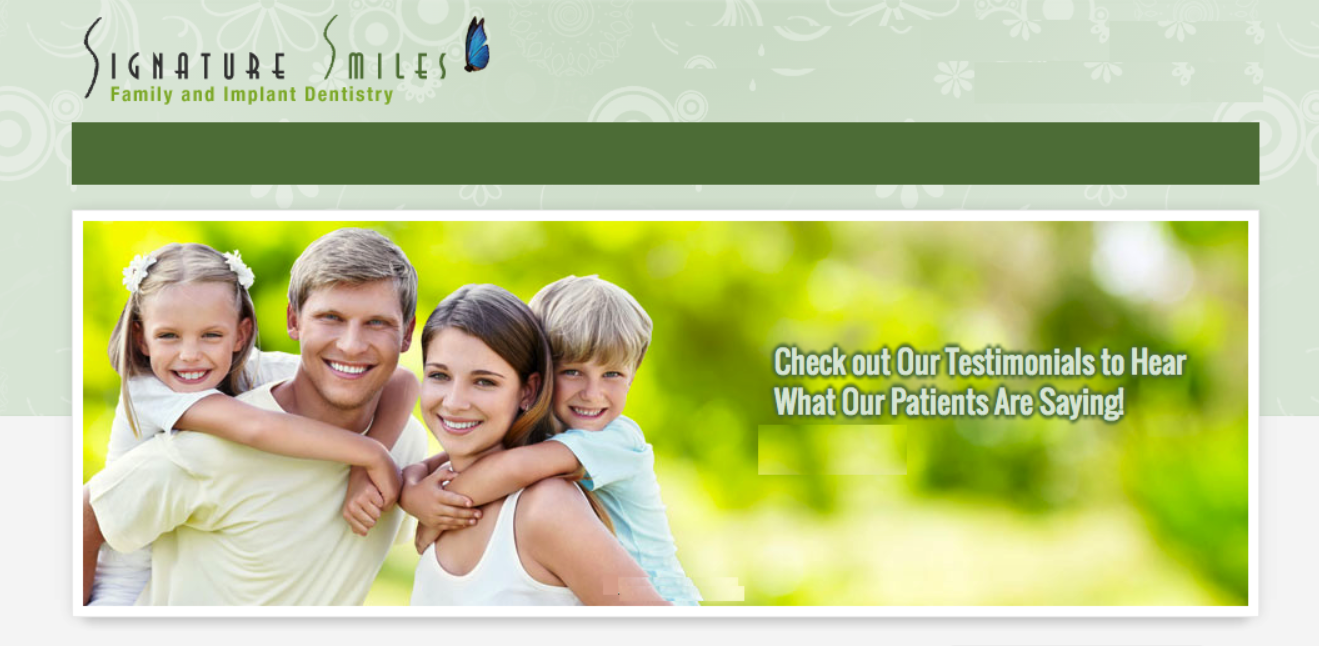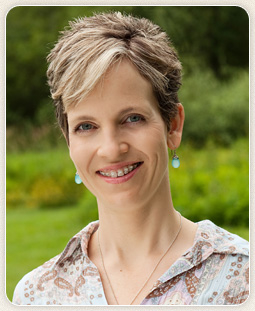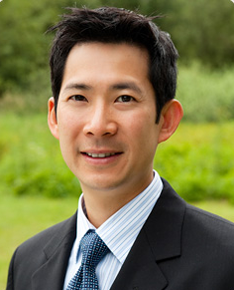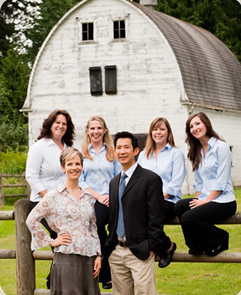 DocShop Verified & Preferred

Signature Smiles has 2 doctors at 1 office location.
Cosmetic Dentistry, Family Dentistry plus 6 specialties, 11 conditions treated, 6 procedures.

Doctors at Signature Smiles
Specialties

Cosmetic Dentistry, Family Dentistry and 5 more

Conditions Treated

Cavities

Procedures

Teeth Cleaning, Teeth Whitening and 1 more
DocShop Verified & Preferred
Specialties

Cosmetic Dentistry, Family Dentistry and 6 more

Conditions Treated

Cavities

Procedures

Dental Cleaning, Dental Fillings and 1 more
DocShop Verified & Preferred
---
Patient Reviews
by

Lisa

on
Cristin Dowd, DDS
I have a very real dental and needle fear because of this i avoid dental care. Dr Dowd and the other members of her team are the first dental practice i have been too that have listened to my fears and not made me feel silly because of them. I have had deep cleaning and fillings down with Dr Dowd and i have not once felt any pain at all. In fact i now look forward to getting dental work done. Everyone makes you feel like you are part of their family. So thank you so very much!
by

David J. Medici

on
Ken Wu, DDS
To Dr. Wu, Christine, and the entire staff: My wife and I want to wish the entire staff a very happy and healthy New Year! We greatly appreciate your kindness and professionalism. After a full year of dental work at your office, we have good reason to smile in 2020!
by

Jim Owen

on
Ken Wu, DDS
I've been a patient of Signature Smiles for several years. Everyone in the clinic has always treated me as if I were their only patient. If you're looking for a pleasant dental experience, I highly recommend Signature Smiles!
by

Vera Dlugatch

on
Ken Wu, DDS
I always feel good about going to Signature Smiles because as soon as you walk in the office it feels welcoming. Christine; who manages the front office and does so expertly, always has information you need snd is very warm and friendly. From the time Angel or another hygienist takes you to the dentist chair until you see Dr.Wu you are at ease because they do everything and more to make you as comfortable as possible and they genuinely care about your well-being. I highly recommend them to you and maybe I will run into you there. Because I will always go there. Vera Dlugatch
by

Wally Snook

on
Ken Wu, DDS
Once again, an excellent, painless visit. I'm actually looking forward to my next visit!
by

Jeffri Smith

on
Ken Wu, DDS
Awesome Dentist. I feel like royalty in his chair. The assistants are very nice and Dr. Wu is the best dentist I have ever been to. I highly recommend him.
Office Locations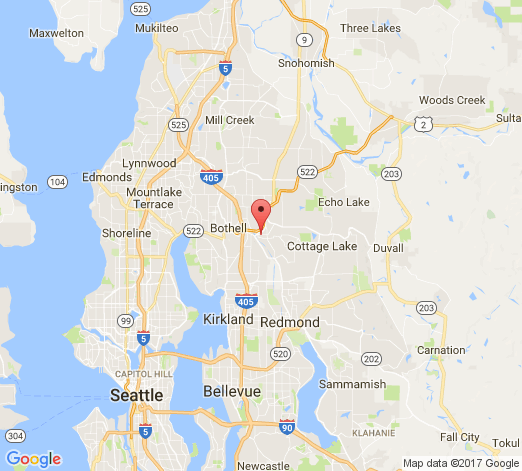 About Signature Smiles
Led by dentists Cristin Dowd, DDS and Ken Wu, DDS, Signature Smiles offers cosmetic dentistry, dental implants, teeth whitening, family dentistry & more! Welcome to Signature Smiles, one of the area's leading family-friendly and community-oriented general and pediatric dentists. Choosing an experienced, reputable dentist is important to families in Kirkland and surrounding communities, and our patients continue to trust our team to deliver what we're most passionate about: the highest quality dental care for children, teens, and adults. We've been in the community since 2001 and continue to enjoy our reputation for being the area's number one dental care practice. Contact us today.
Cristin Dowd, DDS
Ken Wu, DDS
Specialties
Cosmetic Dentistry
Family Dentistry
General Dentistry
Implant Dentistry
Laser Dentistry
Pediatric Dentistry
Restorative Dentistry
Sedation Dentistry
Conditions Treated
Astigmatism
Cavities
Dry Eye
Glaucoma
Macular Degeneration
Presbyopia
Cataracts
Farsightedness
Color Blindness
Red Eye/Allergies
Nearsighted Vision
Procedures
Dental Cleaning
Dental Fillings
Dental Implants
Teeth Cleaning
Teeth Whitening
Tooth Colored Fillings