Doctors at Houston Fertility Center
Specialties

Infertility

Conditions Treated

Menopause

Procedures

IUI Treatment, Fertilty Treatment and 10 more
---
Patient Reviews
by

Google Review

on
Houston Office
This Doctor is miracle worker, she worked very closely with my husband and I, she understood our concerns and stood with us through everything . Going through this process you need so much my support and Dr.K and her staff Myra,Melissa, Blanca, Angie,Trista, Lana, even Mrs.T who took my blood for almost every visit lol were all very pleasant, positive and they really became part of our family. I did bother the heck out of them with so many questions that arise but they were always patient, helpful, and always reassured me that everything will be okay. We ended up having a very successful IVF process and we are also having twins, it's such a blessing that I still can't believe it sometimes and I'm so thankful for everything they have all done to help my family grow. I really hope I didn't leave anyone out and if so I appreciate them as well , but if you want a doctor that really cares along with an awesome staff you are stopping at the right place!!
by

Google Review

on
Sonja B. Kristiansen, MD
Dr. K and her staff are very professional and offer compassionate care. They readily take your phone calls(no matter how much anxious patients call) and remember your medical history and personal situations. The staff are always very supportive and and encouraging at every visit.
by

Google Review

on
Houston Office
I have never written an online review but I felt strongly enough to take the time today. These people are wonderful. They answer the phone and email at the crack of dawn. They recognize my name and remember my situation instantly even though I haven't been in touch in a few months. They are very kind and incredibly responsive and just generally fabulous to work with. I truly don't understand the negative reviews. I cannot say enough nice things about Dr. Kristiansen and her staff, especially Niki and Mayra. I feel very lucky to be in their hands.
by

Google Review

on
Houston Office
I don't think there could be a more compassionate and caring clinic than Dr Kristiansen's! Because of her and her fabulous team, I have 3 beautiful children. Her nurse, Mayra Lopez, has been with me through every step of this journey and has simply been an amazing and constant source of support.
by

Google Review

on
Houston Office
Amazing Experience!!!! Heartwarming, funny, understanding, helpful...all things positive!!!
by

Google Review

on
Houston Office
I wanted to share my experience with Dr. Kristiansen and staff. This team makes you feel first and important. This whole experience has its whirlwind of emotions and you can count on this team to keep you in the positive. I am one who has ALOT of questions and "what ifs" and wanted to thank Melissa so much for lending me her ear and being there when i was at my wits end. The whole team is extremely patient and caring. They make you feel like you are apart of the Dr. Kristiansen family. I would definitely recommend anyone and everyone to this clinic.
by

Anita

on
Houston Office
I loved this office's atmosphere mostly because of the loving and caring staff. They know you by your name of course, but they also take interest and care about your personal life. Doing ivf is a very personal thing and they make you feel like your family when you come into their office. I would recommend this clinic to anyone looking for a comforting environment with success!
by

S. Sutton

on
Sugar Land Office
I recently had my consultation with Dr. K to discuss my tests and to formulate a treatment plan. I have to say that so far I have been very impressed with her and her staff. The last doctor that I saw always seemed rushed and no one every seemed to know who I was or why I was there. So far I feel much more comfortable with Dr. K. I liked her approach and the treatment that she suggested seems to be very reasonable. Hopefully soon I can post that the treatment was a success!
by

S. Porter

on
Houston Office
I am so happy I went to see Dr. K! She took the time to find out why we were not getting pregnant, and we are now expecting our first child. She and her staff were so nice. Every time I came in, everyone knew who I was. It was like I was part of the family. I cannot state how happy I am that I went to see her!!
by

Elaine

on
Sugar Land Office
I was referred to Dr. Kristiansen by my sister who got pregnant with IVF. The Sugar Land office is very convenient to my office. Dr. Kristiansen was very patient and listened to all of my concerns. Her staff was very warm and friendly. I felt very comfortable and at ease. I will begin my testing soon and hopefully will begin IVF treatment soon. I am thankful that I was referred to this office and would highly recommend someone to to come speak with Dr. Kristiansen.
by

Mrs.M

on
Houston Office
Thanks to Dr.K and her wonderful staff me and my husband are now the proud parents of two healthly kids after many years of infertility it was Dr. K and her staff that were able to make our dreams of becoming parents come true.
by

Katherine

on
Houston Office
I have had a wonderful experience here! The entire staff is super friendly and willing to answer any question you have, even if it seems silly or small. They are also very flexible and always work around your schedule. I am about to start my first IVF cycle and am so glad I am in such good hands.
by

chinenye

on
Houston Office
great doctor. Dr. k is very meticulous. Her office staff are very wonderful. Dr K has a passion for what she does. would greatly recommend her.
Office Locations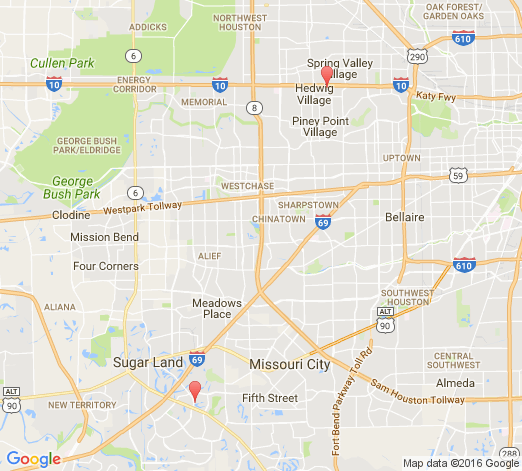 About Houston Fertility Center
Led by Houston reproductive infertility specialist Sonja B. Kristiansen, MD the Houston Fertility Center offers in vitro fertilization (IVF), intracytoplasmic sperm injection (ICSI),preimplantation genetic diagnosis (PGD), and more! The Houston Fertility Center has the latest technology, a friendly staff, and a knowledgeable doctor to take care of couples out there that need help in building families.
Houston Fertility Center
Procedures
Fertility Surgery
Ovarian Surgery
Fertility Preservation
Percutaneou Epididymal Sperm Aspiration
Fertility Diagnosis
Fertilty Treatment
Fertility Acupuncture Therapy
Intracytoplasmic Sperm Injection
In Vitro Fertilization
Fertility Drugs
IUI Treatment
Assisted Reproductive Technology