Lande Cosmetic, Implant and Family Dentistry

Doctors at Lande Cosmetic, Implant and Family Dentistry
Specialties

Cosmetic Dentistry, Family Dentistry and 5 more

Conditions Treated

Cavities, Gum Disease, Halitosis, Oral Cancer and 2 more

Procedures

Dental Extractions, Dermal Fillers, CEREC and 18 more
---
Patient Reviews
by

Donna Reynolds

on
Gerald Lande D.D.S.
I have had wonderful treatment from Dr Lande. I had to have all my teeth removed and dentures made. I have problems with bones but Dr Lande worked with me. Any time I feel I need help he welcomes me into office. I am thankful I found a great dentist.
by

Scott Sutton

on
Gerald Lande D.D.S.
I've been a patient of Dr. Lande for 20 years and in my opinion the BEST you will find! This includes his professional staff. I just hope he never retires! Thank you Dr. Lande and staff!
by

cindy

on
Gerald Lande D.D.S.
best dentist EVER!! dr. lande has always taken top notch care of all members of my family. we wouldn't trust our teeth to anyone else :) nothing but kudos to dr. lande - and his staff.
by

James R Davis MD

on
Gerald Lande D.D.S.
This is Dr. James R Davis MD writing this review. Dr. Lande has been the only dentist that I, my wife, and our children would ever trust with our dental health and "smiles." He is unbelievably gentle, competent, and clinically skilled in the practice of all aspects of the dental profession. He keeps up with all of the latest advances in cosmetic surgery, has the kindest of staff, and has a state-of-the-art, extremely comfortable, office facility. It is a pleasure to recommend him without reservation as the "best there is' in his field. If you choose Dr. Lande, you will never be disappointed or regret your decision!!
Office Locations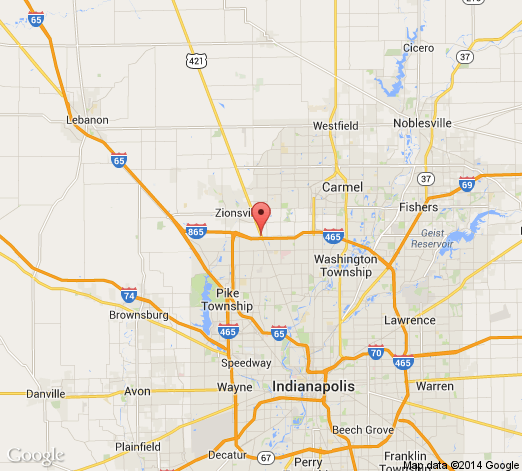 About Lande Cosmetic, Implant and Family Dentistry
At Lande Cosmetic, Implant, and Family Dentistry, founded by dentist Gerald M. Lande in Carmel and serving the greater Indianapolis and Zionsville areas, we understand that a trip to the dentist's office is not the most pleasant item on our patients' to-do list. However, unlike many dental practices, we understand the importance of comfortable facilities and a relaxing visit to ease the stress of your dental appointment.

Our spacious waiting room includes ergonomic seating, a large flat-panel T.V. with several channel choices, a wide range of current magazines, a play corner for the kids, and a variety of individual coffees. All of our operatories are also equipped with televisions that include the same variety of channels. And, while a comfortable waiting room enhances your waiting experience, we understand that you want your wait time to be as short as possible, and we strive to keep our wait times at fifteen minutes or less. Whether you are a patient or are just waiting on a patient, Lande Cosmetic, Implant, and Family Dentistry has your comfort well in-hand.
Specialties
Cosmetic Dentistry
Family Dentistry
Implant Dentistry
Reconstructive Dentistry
Restorative Dentistry
Oral and Maxillofacial Surgery
Conditions Treated
Cavities
Gum Disease
Halitosis
Oral Cancer
Periodontal (Gum) Disease
Tooth Decay
Procedures
Dental Bridges
Dental Inlays and Onlays
Dental Exams
Dental Crowns
Dental Fillings
Dermal Fillers
Dental Restorations
Inlays and Onlays
Dental Cleaning
Root Canal
Dental Implants
CEREC
Dental Sealants
Teeth Whitening
Dental Bonding
Teeth Extractions
Dental Veneers
Dental XRays
Invisalign
Dentures
Dental Extractions
Send a Message
DocShop
Secure Messaging
We hate spam too!
Your information will only be shared with this practice to privately answer your questions.