Doctors at Sandcreek Dental
Specialties

Cosmetic Dentistry, Family Dentistry and 7 more

Conditions Treated

Cavities, Gum Disease, Oral Cancer and 5 more

Procedures

TMJ (Jaw Joint Treatment) and 43 more
---
Patient Reviews
by

Glenn E. Nelson

on
Idaho Falls Office
I have been served by Dr. Mark Tall and his staff since the mid-1980s. Their work, attitudes and compassion have consistently exceeded my expectations. The services that I have received included dental hygiene, the filling of cavities and the installation of crowns. Glenn E. Nelson 13 Sep 16
by

Jeff Shepherd

on
Mark Tall
I have not been to a dentist in over 10 years and had a broken tooth with a large cavity in it that got infected. I went in to try to schedule an appointment to get it looked at and the saw me immediately and started a treatment that night. After the infection cleared up I went in for the "dreaded" root canal. I was a little worried about it because I have only heard horror stories about them from other people, but I have to say that the staff treated me really well and the only pain/discomfort I experienced was the initial shots to numb the tooth, and with the pre treatment the were not bad either. Although it is never fun to have dental work done, this experience was way better than I had been expecting and I will not hesitate to go back to this office if/when I need more work done in the future. So to sum up, I was very pleased with the service and will recommend this office to all who ask me in the future.
by

Joann Cline

on
Mark Tall
Mark Tall's office is very good at what they do and are so kind and make me feel welcome.
by

Barbara Nelson

on
Idaho Falls Office
I love to visit Sand Creek Dental! I always feel welcome and at home. The staff is so friendly and efficient. It is a great office!
by

Rose

on
Mark Tall
Great experience. Staff was super friendly. Dr. Mark explained my treatment so I was able to understand.
by

Bonnie White

on
Mark Tall
What a wonderful, caring and gentle Dentist. I'm a very fearful patient, due to past experiences. Now that I started being seen at Sandcreek my anxiety has eased. The entire experience was great. From the hygenist to the office staff it was a relief. Thank you.
by

Lindsay Davis

on
Idaho Falls Office
I cannot say enough about how wonderful the staff/Dr. at Sandcreek Dental are. I have been to a few different dentists over the years, and have had such unpleasant experiences that when I arrived for my appointment this morning, I was anxious to the point of tears. Even though I could not verbalize why I was so upset, the staff sensed it and went out of their way to put me at ease. Everyone was so kind and compassionate; they made sure I understood my plan of care and tirelessly answered my many questions. They made a treatment plan an actual reality by being able to work with me on billing so that I wasn't only faced with an extraction and then sent on my way, as has happened in the past. It is entirely new to me to look forward to going to the dentist, as opposed to dreading it. To anyone who has anxiety or feels their teeth are beyond repair, I recommend Sandcreek Dental, they will take fabulous care of you!!
by

Tyler Tapp

on
Idaho Falls Office
"I was extremely impressed today! I haven't been to the dentist in five years, but I still can tell that I got top notch service! I think what impressed me the most wasn't necessarily what happened to my teeth or the direction that was given, it was that everyone working legitimately seemed to care for me as a friend not just another random customer. Everyone seemed to go the extra mile just because they could, not because they had to. Aside from the fact the my hygienist was cute and super fun, I really appreciated the fact that someone cared to have the single hygienist come take care of me since I am a single guy. When you cared enough to get to know me and do the best you could to make sure I had a great experience! It's the little things like that that really make the difference between a good company and a great company! You are a great company! Thank you"
Office Locations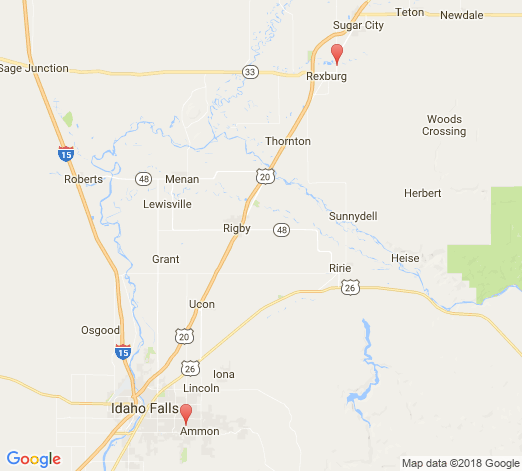 About Sandcreek Dental
Led by Idaho Falls dentist Dr. Mark Tall, Sandcreek Dental offers dental implants, cosmetic dentistry, teeth whitening, implant dentistry, dentures & more. Here at Sandcreek Dental we are able to achieve the goals of our mission statement thanks to the dedication of our hard-working staff. We have a close-knit team of workers that sees each other as equals and truly believes in the benefits of team work. We believe that by spreading our work equally among our staff we can ensure that our patients receive the highest level of quality care. This respect and admiration extends beyond the office as well. Our team is much like a family and this feeling extends to our patients. Contact us today!
Sandcreek Dental | Idaho Falls, ID
Dr. Mark Tall of Sandcreek Dental | Idaho Falls, ID
Sandcreek Dental | Idaho Falls, ID
Specialties
Cosmetic Dentistry
Family Dentistry
Implant Dentistry
Preventative Dentistry
General Dentistry
Sedation Dentistry
Orthodontics
Pediatric Dentistry
Restorative Dentistry
Conditions Treated
TMJ
Cavities
Periodontal (Gum) Disease
Oral Cancer
Teeth Grinding (Bruxism)
Tooth Decay
Sleep Apnea
Gum Disease
Procedures
Sleep Apnea Treatment
Veneers
Oral Sedation
Gum Grafting
Oral Surgery
Athletic Mouth Guards
Full Mouth Reconstruction
Dental Cleaning
Gum Contouring
Teeth Whitening
Tooth Extraction
Invisalign
Porcelain Veneers
Tooth Colored Crowns
Porcelain Crowns
Dentures
Dental Extractions
Periodontal Surgery
Dental Crowns
Smile Makeover
Dental Fillings
Oral Hygiene
Root Canal
Tooth Colored Fillings
TMJ (Jaw Joint Treatment)
CEREC
Dental Implants
Laser Periodontal Therapy
Gum Recontouring
Fillings
Dental Bonding
Dental Veneers
Dental XRays
Mouth Guards
Gum Lift
Root Planing and Scaling
Laser Gum Contouring
Dental Bridges
Dental Inlays and Onlays
Dental Exams
Lumineers
Oral Cancer Screening
Inlays and Onlays
Bad Breath Treatment