Northshore Plastic Surgery LLC

Doctors at Northshore Plastic Surgery LLC
Specialties

Cosmetic Surgery, Facial Plastic Surgery and 3 more

Conditions Treated

Aging Skin, Spider Veins, Varicose Veins

Procedures

Botox, Blepharoplasty and 71 more
DocShop Verified & Preferred
---
Patient Reviews
by

Brittany Robinson

on
Benjamin Boudreaux, MD
Dr. BOUDREAUX and his staff are best and most professional team I have ever worked with. I would recommend Dr. Boudreux and his team to everyone!!!
by

Gerilyn

on
Benjamin Boudreaux, MD
Dr. Boudreaux and his staff are amazing! The results are exactly what I was hoping for! Before my surgery I did my homework on plastic surgeons. I had consultations with a few doctors and checked out several others and their credentials. I believe Dr. Boudreaux is one of, if not THE most qualified plastic surgeon in the U.S.. I had a breast lift with implants, arm lift, and thigh lift. Everyone I know tells me that I look very natural and people who haven't seen me in a while say I look great. I highly recommend Dr. Boudreaux and guarantee that, if you choose him as your surgeon you'll be in good hands.
by

Ashli

on
Benjamin Boudreaux, MD
All around great experience. I would definitely recommend Dr. Boudreaux. He and his staff are wonderful !!!
by

Barbara Holloway

on
Benjamin Boudreaux, MD
Discovering Dr. Boudreaux was the best thing that happened to me in a very long time. I can now wear clothes and feel like I have wanted to!! He and his staff make you feel like you are the most important patient that they have. THANK YOU DR. BOUDREAUX!!!!!!!!!!
by

Ruthie

on
Mandeville Office
From Dr. Boudreaux's wonderful bedside manor to his amazing staff, I could not have had a better experience! I have recommended and will continue to reccomend Dr. Boudreaux to my clients and friends.
by

Elisha

on
Benjamin Boudreaux, MD
Had breast aug and laser resurfacing, I am very pleased with results, thank Dr. Boudreaux
by

Elisha

on
Mandeville Office
So very warm and professional
Office Locations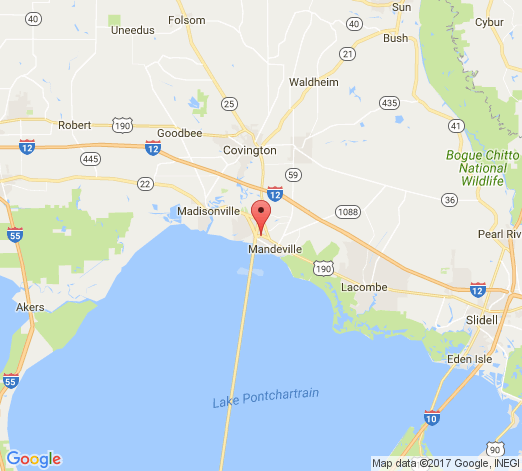 Request a Consultation
We hate spam too! Your information will only be shared with this practice to schedule a consultation.
About Northshore Plastic Surgery LLC
Led by board-certified plastic surgeon Dr. Benjamin Boudreaux, Northshore Plastic Surgery offers tattoo removal, liposuction, breast augmentation, & more! When you seek treatment with Northshore Plastic Surgery, you can expect beautiful cosmetic enhancement performed with compassion and exceptional attention to detail. If you would like to learn more about how Dr. Boudreaux can help you look and feel your best, contact us today and schedule your one-on-one consultation.
Northshore Plastic Surgery LLC Mandeville, LA
Benjamin Boudreaux. MD of Northshore Plastic Surgery LLC | Mandeville, LA
Northshore Plastic Surgery LLC | Mandeville, LA
Specialties
Cosmetic Surgery
Reconstructive Plastic Surgery
Facial Plastic Surgery
Plastic Surgery
Procedures
Skin Resurfacing
CO2 Laser Skin Resurfacing
Silicone Breast Implants
Sculptra
Breast Reduction
Tummy Tuck
Chin Surgery
Liposuction
Dysport
Thigh Lift
Skin Treatments
Chin Reduction
Neck Lift (Platysmaplasty)
Labiaplasty
Photo Rejuvenation
Body Sculpting
Breast Reconstruction
Botox
Vericose Vein Removal
Professional Skin Care Products
Laser Skin Tightening
Skin Tightening
Eyelid Surgery (Blepharoplasty)
Breast Augmentation
Eye Lid Surgery (Blepharoplasty)
Butt Lift
Neck Lift
Tummy Tuck (Abdominoplasty)
Breast Surgery
Spider Vein Removal
Laser Tattoo Removal
Face Lift
Facial Plastic Surgery
Nose Surgery (Rhinoplasty)
Body Lift
Juvederm
Skin Rejuvenation
Ear Surgery (Otoplasty)
Laser Skin Resurfacing
Laser Hair Removal
Mommy Makeover
Breast Implants
Varicose Vein Removal
Chin Augmentation
Laser Resurfacing
Fat Grafting
Saline Breast Implants
Laser Spider Vein Removal
Radiesse
Chemical Peel
Blepharoplasty
Hair Removal
Chin Reshaping
Buttock Augmentation
Photorejuvenation
Rhinoplasty
Dermal Fillers
Restylane
Eyelid Surgery
Tattoo Removal
Lower Body Lift
Brazilian Butt Lift
Arm Lift
Laser Genesis
Body Contouring
Breast Lift
Facial Fat Grafting
Vein Treatment
Laser Skin Rejuvenation
Laser Vein Removal
Mini FaceLift
Face Lift (Rhytidectomy)
Brow Lift
Send a Message
DocShop
Secure Messaging
We hate spam too!
Your information will only be shared with this practice to privately answer your questions.