Doctors at Peter Hellwig, DDS
Specialties

Cosmetic Dentistry, General Dentistry and 2 more

Conditions Treated

Oral Cancer

Procedures

Dental Bridges, Full Mouth Reconstruction and 11 more
---
Patient Reviews
by

Robbie Pratt

on
El Cajon Office
I have been a patient for 9 years. Dr. Hellwig and his staff are the best at making you feel like apart of their family. I have never been to office with so many smiling people. You hear laughter all around the office and they are beyond professional. Easily the greatest dental office I have been to... it makes going to the dentist a fun experience.
by

Chuck

on
Dr Peter Hellwig DDS MAGD
Dr Hellwig was one of the most congenial dentists I have ever visited. The news he had for me wasn't good (that's MY fault), but I felt in going to him I would receive the most accurate diagnosis of my needs. Now it's up to me. Chuck - Rosarito, Mexico
by

Shirley Feldmann

on
El Cajon Office
From the moment you walk in the door whether it be the first visit or the many you may have during treatment, the staff greets you and makes you feel welcome. Everyone is professional, skilled, and caring. It becomes immediately apparent they work as an efficient team. Kathy, office manager, always is available to answer questions or just to say hello. I walk in with a smile and I walk out with a smile : - )Thanks for making me feel comfortable and confident in my oral health journey.
by

Shirley Feldmann

on
Dr Peter Hellwig DDS MAGD
Dr. Peter is amazing! In the many years I have been his patient (over 15 years) his expertise, compassion, and creative approach to my oral health has enabled me to have a beautiful smile and overall better health. He makes decisions to reach your optimal oral health with you instead of for you. I am happy to recommend Dr. Peter to all who wish to take the journey to a healthy mouth and beautiful smile.
by

david homoki

on
Dr Peter Hellwig DDS MAGD
Doctor Hellwig is absolutely by far the greatest Dentist ive ever had the pleasure of visiting! Normally a visit to the Dentist is a stressful and sometimes scary thing. NOT with Dr. Hellwig. I ACTUALLY look forward to coming here.
by

Dick Gray

on
El Cajon Office
Hands down best dental experiences ever!! The fantastic staff makes the whole "going to the dentist" process something to look forward to.
by

Jim Hlava

on
Dr Peter Hellwig DDS MAGD
For years, I dreaded going to the Dentist. After discovering Dr. Hellwig and his top-notch Staff, I actually look forward to my visits now. Keep up the great work!
by

Cheryl

on
El Cajon Office
I've been a patient with Dr. Hellwig since the year 2001, and is still his patient. The reason why I keep going back to him and the office is because of the excellent care I receive from the whole staff! They always greet me like I'm one of their "family members". When people see me out in public and compliment on my smile, I always tell people the credit goes to my dentist and his staff!!!!
by

Patricia

on
El Cajon Office
Extremely pleased with the office professionalism. They go the extra mile in working with your insurance company. Dr. Hellwig recommends and shows you what you need in dental care and does not try to sell you unnecessary procedures.
Office Locations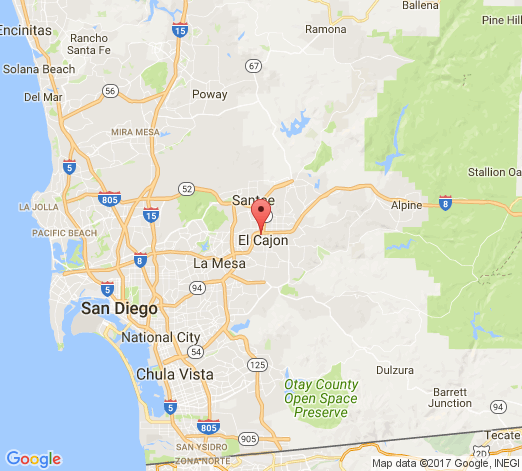 About Peter Hellwig, DDS
El Cajon dentist Peter K. Hellwig, DDS, MAGD offers cosmetic dentistry such as teeth whitening, along with restorative dentistry such as dental implants, dental veeners and more! We are pleased to offer an extensive range of safe, aesthetic, completely natural looking solutions to discolored, misshapen or missing teeth. We take great care in creating a smile that will suit you and will last a lifetime.
Dr. Hellwig
Peter K. Hellwig, DDS, MAGD | El Cajon, CA
Peter K. Hellwig, DDS, MAGD | El Cajon, CA
Peter K. Hellwig, DDS, MAGD | El Cajon, CA
Specialties
Preventative Dentistry
Cosmetic Dentistry
General Dentistry
Restorative Dentistry
Procedures
Dentures
Dental Bridges
Teeth Whitening
Porcelain Veneers
Oral Cancer Screening
Smile Makeover
Lumineers
Teeth Extractions
Dental Crowns
Full Mouth Reconstruction
Root Canal
Tooth Reshaping
Dental Implants
Send a Message
DocShop
Secure Messaging
We hate spam too!
Your information will only be shared with this practice to privately answer your questions.