Hove Center for Facial Plastic Surgery

Doctors at Hove Center for Facial Plastic Surgery
Specialties

Cosmetic Surgery, Facial Plastic Surgery and 4 more

Conditions Treated

Acne, Age Spots, Aging Skin, Cellulite and 4 more

Procedures

Botox, Laser Resurfacing and 38 more
---
Patient Reviews
by

Niki

on
Paoli Office
I am thrilled that I finally decided to go to Dr. Hove's office and work with the CRNP Mel and Dr. Hove! From the moment you walk in you are greeted with smiles! I was made to feel at ease and every part of the process was explained in detail. I feel like a new woman and cannot thank Mel enough for giving me back my own smile! Wonderful office, talented and skilled staff, relaxed atmosphere. I am more than thrilled with my results. THANK YOU!!!! Niki B. West Chester, PA
Office Locations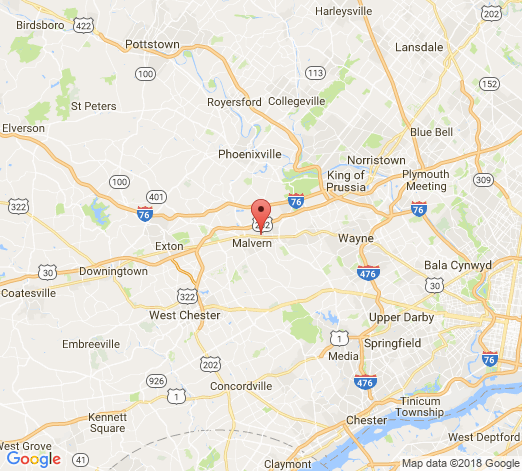 About Hove Center for Facial Plastic Surgery
Led by Paoli plastic surgeon Dr. Christopher R. Hove, Hove Center for Facial Plastic Surgery offers facelift surgery, rhinoplasty, facial plastic surgery, BOTOX, plastic surgery & more. Your face is our specialty! Our medical practice is dedicated solely to plastic surgery of the face and neck. Your face is a direct representation of who you are, and how others see you. Whether you want to improve a scar, remove a skin cancer, or achieve a more youthful appearance, we can help you. Why would you go anywhere else but a specialist? Dr Christopher Hove specializes in cosmetic and reconstructive surgery of the face- eyelids, brows, nose, lips, cheeks/jowls, ears, and the neck/chin. Contact us today.
Christopher R. Hove, MD
Specialties
Laser Procedures
Reconstructive Plastic Surgery
Facial Plastic Surgery
Plastic Surgery
Skin Care
Cosmetic Surgery
Conditions Treated
Acne
Age Spots
Aging Skin
Cellulite
Spider Veins
Stretch Marks
Sun Damage
Varicose Veins
Procedures
CO2 Laser Skin Resurfacing
Skin Resurfacing
Laser Skin Rejuvenation
Laser Vein Removal
Mini FaceLift
Face Lift (Rhytidectomy)
FaceLift (Rhytidectomy)
Brow Lift
Facial Reconstruction
Laser Resurfacing
Facial Liposculpture
Neck Lift (Platysmaplasty)
Radiesse
Chemical Peel
Laser Facial Rejuvenation
Endoscopic Brow Lift
Laser Hair Reduction
Eyelid Lift
BioMedic Glycolic Micropeels
Fat Injection
Laser Facial Resurfacing
Dermal Fillers
Glycolic Acid Peel
Restylane
Eyelid Surgery
Botox
Skin Peel
Facelift
Facial Implants
Skin Tightening
Eyelid Surgery (Blepharoplasty)
Injectables
Neck Lift
Endoscopic Facelift
Fillers
Juvederm
Nose Surgery (Rhinoplasty)
Skin Rejuvenation
Laser Hair Removal
Laser Skin Resurfacing
Send a Message
DocShop
Secure Messaging
We hate spam too!
Your information will only be shared with this practice to privately answer your questions.