Smiles for Life Dental Care

Doctors at Smiles for Life Dental Care
Specialties

Cosmetic Dentistry, Family Dentistry and 5 more

Conditions Treated

Periodontal (Gum) Disease, Sleep Apnea, TMJ

Procedures

Bridges, TMJ (Jaw Joint Treatment) and 15 more
Office Locations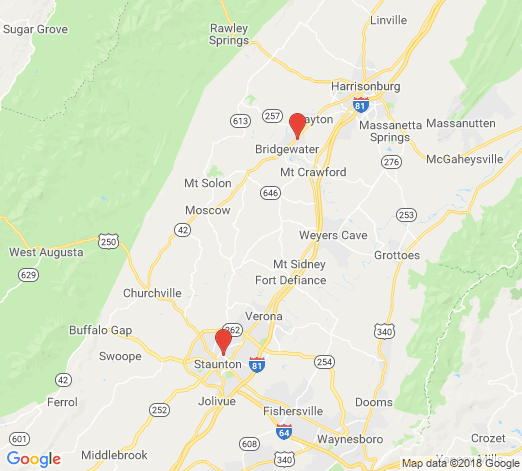 About Smiles for Life Dental Care
Led Joe McIntyre, DDS and Dan Whiting, DMD, Smiles for Life is a full service dental office providing general dentistry, cosmetic dentistry, orthodontics, dental implant solutions, & more to the Bridgewater community. With eight treatment rooms and 16 team members, our practice centers on superb clinical care and customer service. Our friendly staff will make you and your family feel completely at home so you will leave wanting to smile at the world. In addition to our regular hours, we are also open one Friday per month from 7:00am - 12:00pm. Please contact our office today to schedule a consultation with one of our dentists. At Smiles for Life, we go the extra smile!
Joe McIntyre, DDS | Smiles for Life Dental Care (Bridgewater, VA)
Joe McIntyre, DDS | Smiles for Life Dental Care (Bridgewater, VA)
Specialties
Cosmetic Dentistry
Family Dentistry
Orthodontics
Restorative Dentistry
Preventative Dentistry
General Dentistry
Conditions Treated
Periodontal (Gum) Disease
Procedures
Sleep Apnea Treatment
Dental Extractions
Bridges
Crowns
Smile Makeover
Oral Cancer Screening
Dental Fillings
Full Mouth Reconstruction
Inlays and Onlays
Root Canal
TMJ (Jaw Joint Treatment)
Dental Implants
Gum Contouring
Teeth Whitening
Invisalign
Porcelain Veneers
Dentures
Send a Message
DocShop
Secure Messaging
We hate spam too!
Your information will only be shared with this practice to privately answer your questions.