Charleston Center for Cosmetic and Restorative Dentistry

Doctors at Charleston Center for Cosmetic and Restorative Dentistry
Specialties

Children's Dentistry, Cosmetic Dentistry and 9 more

Conditions Treated

Cavities, Oral Cancer and 6 more

Procedures

Dental Extractions, Crown Lengthening and 35 more
Office Locations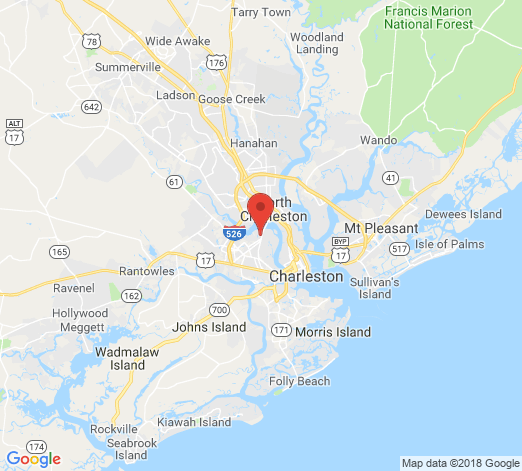 About Charleston Center for Cosmetic and Restorative Dentistry
Led by cosmetic dentist John Rink, DDS, AAACD, Charleston Center for Cosmetic and Restorative Dentistry offers restorative and cosmetic dentistry options, including dentures, dental implants, teeth whitening, & more! By featuring all the latest dental technology and patient amenities, Dr. John Rink has quickly become the cosmetic dentist of choice serving Charleston, Hilton Head, and Myrtle Beach. Dr. Rink is committed to helping patients achieve optimal oral health and beautiful esthetic results using the latest dental techniques. Contact us today to schedule an appointment!
Dr. Rink
Charleston Center for Cosmetic and Restorative Dentistry
Specialties
Implant Dentistry
Reconstructive Dentistry
Children's Dentistry
Preventative Dentistry
General Dentistry
Laser Dentistry
Orthodontics
Restorative Dentistry
Endodontics
Cosmetic Dentistry
Family Dentistry
Conditions Treated
TMJ
Cavities
Periodontal (Gum) Disease
Oral Cancer
Snoring
Teeth Grinding (Bruxism)
Tooth Decay
Sleep Apnea
Procedures
Oral Sedation
Gum Grafting
Oral Surgery
Dental Inlays and Onlays
Dental Exams
Oral Cancer Screening
Oral Exams and Cleanings
Full Mouth Reconstruction
Full Mouth Rehabilitation
Dental Cleaning
Inlays and Onlays
Full Mouth Restoration
Gum Contouring
Teeth Whitening
Teeth Extractions
Invisalign
Dentures
Dental Extractions
Oral Conscious Sedation
Teeth Bleaching
Dental Crowns
Dental Fillings
Teeth Cleaning
Oral Hygiene
Dental Restorations
Oral Reconstruction
Dental Implants
CEREC
Dental Sealants
Gum Recontouring
Crown Lengthening
Dental Bonding
Dental Veneers
Dental XRays
Gum Lift
Crowns
Dental Bridges
Send a Message
DocShop
Secure Messaging
We hate spam too!
Your information will only be shared with this practice to privately answer your questions.