Doctors at Todd Fincher D.D.S.
Specialties

Cosmetic Dentistry, General Dentistry and 1 more

Conditions Treated

Cavities, Tooth Decay

Procedures

Dental Restorations, Dental Extractions and 9 more
---
Patient Reviews
by

Christopher Rice

on
Todd Fincher D.D.S.
Exceptional Dentist/Orthodontist and person, I don't think enough could be said about his professionalism and supporting staff. I received 3 implants today with pending bridge abutment and he made it smooth as could be for my first dental surgery. I haven't known him that long but feels like I have known him for years. He is awesome at his job and has high expectations for his patients and his self. I could not have chosen a better dentist to do the job. I wish him and the staff at bright smiles in Columbus the best during this holiday season because that is what they will give you, their best. C.R
by

Derrick Allen

on
Columbus Office
I went in for a root canal and a crown. My initial thoughts were OMG this is going to be painful but Dr. Fincher and his team made sure I never felt a thing. They in my book are the best and I really appreciate those guys for making me feel soooo comfortable! I would definitely recommend anyone to give these guys a visit for all of your dental needs. Thanks Dr. Fincher you were awesome and my smile is killer!!!
by

Seth

on
Todd Fincher D.D.S.
I met Dr. Fincher for the first time today and was very impressed by is personable personality that compliments his command of dentistry knowledge. I could tell right away that Dr. Fincher knew what he was talking about, and what's more, he was willing to take time out of his busy day to spend 40 unscheduled extra min to address a problem I was having. I have been reporting a problem to dentists for 10 years, and Dr. Fincher is the first Dentist to assess and address the cause of my problem. I honestly thought no one really knew how to help me and that I'd deal with this for the foreseeable future. I am very grateful for the time he took to help me today, and I look forward to seeing him again.
by

Betty Douglas

on
Todd Fincher D.D.S.
Every experience I have had with Dr. Fincher and his office staff has been professional, welcoming and comfortable. The waits are never long and they are very accommodating in working a patient in for an emergency visit. Dr. Fincher is incredibly knowledgeable in a number of dental related subfields. I have been a patient of his for over 20 years and count myself blessed.
by

May McCarty

on
Greenwood Office
Dr. Fincher and his staff are amazing. I feel so welcome each time I have a visit and perfectly at ease. Melissa and Keely and the whole staff are wonderful! I actually look forward to cleanings! Appointments are quick and thorough; there is never a wait! They do a great job sending reminders and will work with your schedule. We are fortunate to have this quality of service in a friendly atmosphere in our town!
by

Christine Hampton

on
Todd Fincher D.D.S.
After years of neglect due to a powerful fear of going to the dentist, my husband found himself in need of emergency dental care. Finding a dentist in a new town was going to be difficult on its own. And finding a dentist that could understand and be compassionate about my husbands OCD diagnosis and SEVER anxiety associated with dentists and doctors was going to be the most important factor in our search. Scott was able to get an appointment within 4 days of our call. We were comforted about the availability of IV sedation an use of other medications if it was found necessary for Scott's well-being and treatment process. At least he had the opportunity to use those methods if he needed them. Turns out that he didn't need ANYTHING for his appointment. Nothing at all. This was the first time in the 15 years we have been together that Scott has ever had dental treatment without some sort of sedation medication to calm him before or during an appointment. Wow!! This was all due to Dr F and his staff being aware and compassionate to my husbands condition. They were extremely quick and efficient, making Scotts first emergency visit (and the next three visits) streamlined, and effective, and calm. This was HUGE for him. It means that he has no issues with continuing care with Dr Fincher, he even looks forward to their visits because the staff is all well informed and extremely compassionate to his needs. They just know how to treat people. Even people with extreme anxiety and OCD. We are forever grateful for the professional care we have received at Dr Finchers office. We have since scheduled our 3 year old son his very first appointment to see Dr F, and once again they blew us away with their compassion and efficiency in dealing with our VERY active and talkative little boy. They were just great. We are so thankful that we found Dr Fincher and his amazing team in Greenwood MS.
by

William Reid

on
Greenwood Office
When I walk into Dr. Fincher's office it's like walking into an old friend's home. Everyone is so friendly and Dr. Fincher always asks about my family and how things are going in our lives. Recently I broke a molar and called Dr. Fincher's office to see if he could possibly see me. He rearranged his entire schedule that day to repair my molar and apply a temporary crown while my permanent crown was being made. I now have a new crown on my molar and I honestly can't tell the crown from my natural teeth. Excellence is how I would describe Dr. Fincher and his friendly staff.
by

Myra Castle

on
Todd Fincher D.D.S.
I recently had a root canal procedure. The entire staff was extremely kind and very attentive. Dr. Fincher completely put me at ease and made it as comfortable as possible. The idea of the root canal was much worse than the actual procedure . Definitely a 5 star rating!
by

Shawn Hunt

on
Todd Fincher D.D.S.
I felt very welcomed and comfrotable on my first visit. I Learned I had a sleep disorder because of my TMJ. Dr. Ficher did a sleep study. which i was able to do at home. Through the sleep study Dr. Ficher discovered my jaw was dropping in the back of my throat. He had a mouth peice made. i am sleeping better than ever.
by

Beth Tackett

on
Greenwood Office
Dr. Fincher has provided our family dentistry services for over 20 years. He is extremely professional, knowledgeable, and has gone above and beyond to ensure that our family's health is of utmost priority. Melissa is a wonderful dental hygienist, and I'm grateful to Dr. Fincher for staffing his office with such a caring, diligent, professional. We look forward to seeing them every 6 months for our routine care.
by

Susan Graziosi

on
Todd Fincher D.D.S.
Dr. Fincher and his staff are incredible. Not only did he help me undo years of damage to my teeth due to a severe phobia of going to the dentist, I actually think his skills may have cured me of my phobia. Now when I casually mention I have a dental appointment, I am amazed I am not terrified. I am so very grateful to Dr. Fincher and his staff for helping me. I have told everyone about him and my friends that use him all thank me for telling them about him.
by

Lesa Fisher Mitchell

on
Greenwood Office
Dr Fincher has been treating my TMJD for over a year now and he has been an absolute Godsend! Dr. Fincher and his staff are wonderful!
Office Locations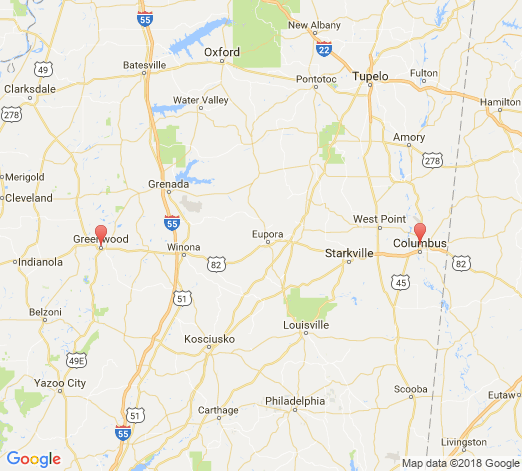 About Todd Fincher D.D.S.
We believe that a beautiful smile is a healthy one, and Dr. Todd Fincher and his friendly staff have the training and experience to give their patients the best care in an environment that is comfortable and inviting.

Our patients are treated with the standard of care that we would expect for our own family. We offer the most technically advanced practice in the central Mississippi region, complete with IV sedation dentisty, 3-D dental implant technology, and Sleep Medicine for OSA and Snoring.

Contact our Greenwood or Columbus, MS dental office to schedule an appointment with Dr. Fincher and his knowledgeable team of clinicians. We look forward to meeting you and your family and helping you achieve optimum dental health for life!
Procedures
Dental Extractions
Dental Implants
Dental Bonding
Dental Exams
Teeth Whitening
Dental Crowns
Dental Veneers
Dental XRays
Dental Fillings
Dental Restorations
Dental Cleaning
Send a Message
DocShop
Secure Messaging
We hate spam too!
Your information will only be shared with this practice to privately answer your questions.