Reducing the Size of Your Breasts Can Improve Your Quality of Life
Relief from Physical Discomfort
Excessively large breasts can cause a range of health issues, including chronic pain in the neck, shoulders, and back. Many women also struggle to exercise and participate in other activities due to discomfort.
Easier Shopping and Better-Fitting Clothes
Finding clothes which fit properly can be a struggle for women with large breasts. Often, you face limited availability and high prices. A breast reduction can make shopping easier and more fun.
Improved Self-Esteem
A breast reduction can provide a more balanced and attractive figure. Many women find that reducing their breasts makes them feel better both physically and emotionally, improving their self-confidence and overall well-being.
Let's take a closer look at the procedure...
Is it really necessary to pursue surgery?
Breast Reduction Surgery Has Overwhelmingly Positive Results
*According to the Annals of Plastic Surgery
How can I be sure this is right for me?
How to Qualify for Surgery
Good Physical Health
Because it is invasive, patients should be free of health problems that could raise the risks of surgery.
Breasts Limiting Activity
Breast reduction is usually recommended when breasts make it difficult to move.
Pain Caused by Breasts
Heavy breasts can overtax the neck, shoulders, and spine over time.
I'm not sure if surgery is the right option for me...
Breast Reduction Can Have Hugely Positive Results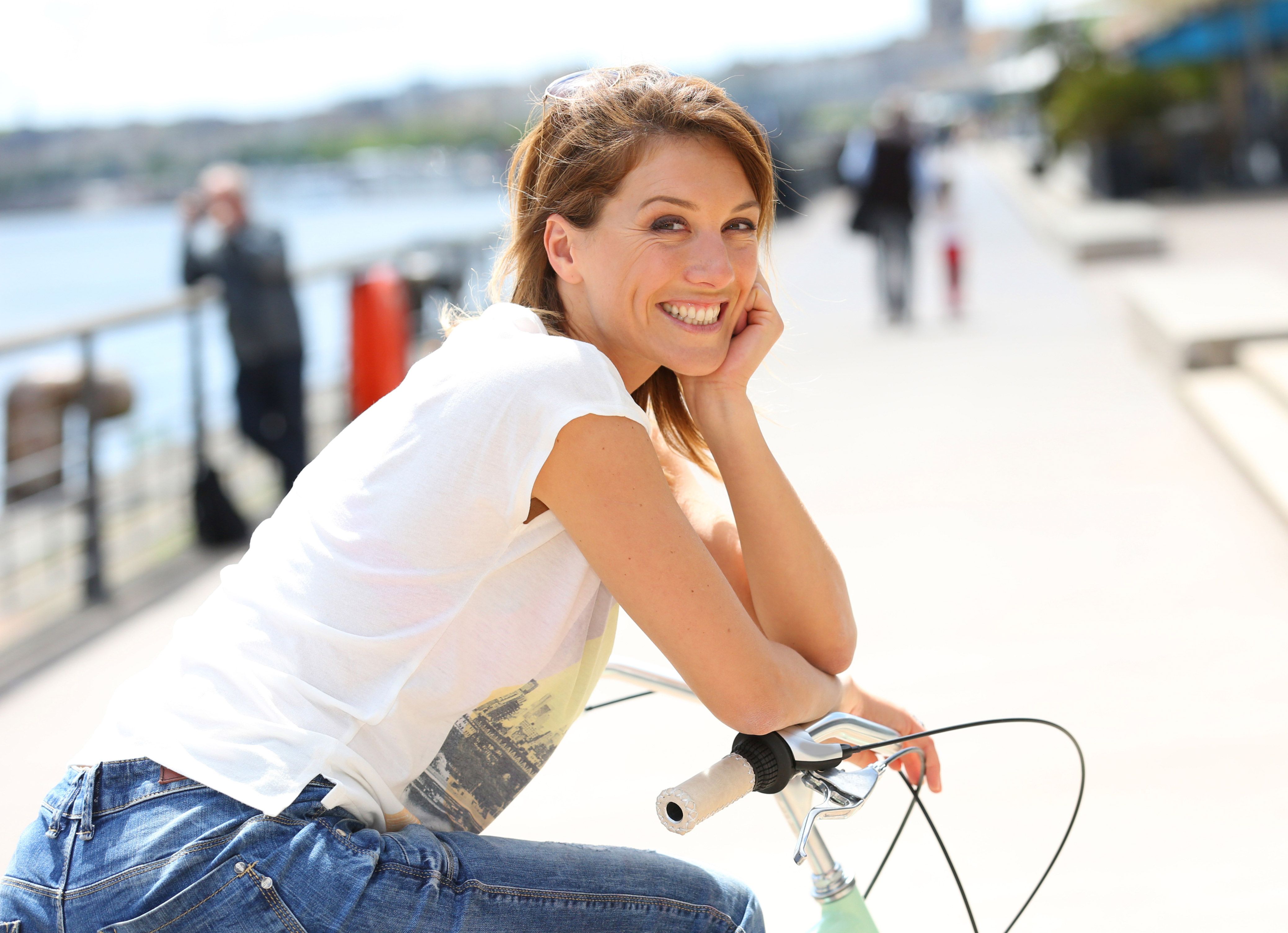 Unlike many cosmetic procedures, breast reduction can have an impact on both your appearance and your physical health. Overly large breasts are not only inconvenient, but can also have a detrimental impact on your spine over time. Many women struggle with pain in their back, shoulders, and neck. By pursuing breast reduction, you can ease discomfort and improve the overall quality of your life.
Let's look at the procedure more closely...
Let's talk more about how surgery is customized...
Types of Incisions
Depending on your goals for surgery and how much tissue must be removed, your doctor may recommend one of several types of incisions:
Circular: An incision around the areola. This option is the most discreet but is usually only suitable for less extreme cases.
Vertical or "lollipop": A circular incision around the areola and a vertical incision down to the breast crease. This is recommended for patients with moderately large breasts.
Inverted-T or "anchor" breast reduction: A modified vertical incision with an additional incision that follows the lower crease of the breast. Because this incision allows for both vertical and horizontal repositioning, it is the most flexible option and the most commonly used incision for significantly large breasts.
So what is surgery like?
What to Expect during Surgery
Most breast reductions use a combination of liposuction and surgical removal of skin. The procedure generally consists of five steps:
" Your surgeon will discreetly place the incisions in order to minimize visible scarring. "
Day of Procedure
Anesthesia
This procedure is typically performed under intravenous (IV) sedation or general anesthesia.
" Your surgeon will discreetly place the incisions in order to minimize visible scarring. "
Incisions
Your surgeon will discreetly place the incisions in order to minimize visible scarring.
Nipple Repositioning
After making the incision, your surgeon may reposition the nipple to a more natural-looking location.
Tissue Removal
Your breasts and areola are then reduced, lifted, and shaped.
Closing Incisions
The final step is closing the incisions with sutures.
What happens next?
What to Expect during Recovery
Before you return home, the doctor will place elastic bandages and provide a support bra to minimize swelling. In some cases, surgical drains may be necessary to eliminate fluid buildup. You may also be prescribed medications to reduce pain and the risk of infection.
While your doctor will provide specific instructions for your recovery, you can generally expect to return to work and resume normal activities within one to two weeks after surgery. Your doctor will schedule several follow-up appointments during this time to monitor your recovery.
So what can a breast reduction really do?
Immediate Results
The outcome of your surgery will be evident when you walk out of the office. Not only will your breasts appear smaller and more proportional, any pain in your upper back, neck, and shoulders should also ease. Your final results will become visible as post-surgical swelling fades.
While the scars from surgery will remain, your surgeon will take care to place incisions discreetly, and the lines should fade over time. However, results are not necessarily permanent: patients should keep in mind that age and weight fluctuation can change breast shape and size.
I'm still not sure if this is right for me...
Breast reductions are consistently reported as one of the highest patient satisfaction procedures because it positively affects a woman's quality of life. It addresses both functional and aesthetic concerns.
Jeffrey E. Janis, MD, President of the American Society of Plastic Surgeons
Let's talk cost...
How Much Does Surgery Cost?
In 2017, the American Society of Plastic Surgeons reported that the average cost of a breast reduction was about $5,482. However, the cost of a breast reduction can range from $5,000 to $10,000 depending on many factors, including your surgeon's experience, the extent of treatment, and the type of anesthesia used.
What does this cost cover?
Factors Affecting Cost
Surgical Facility Costs
While some surgeons perform surgery at their own office, many will work at a hospital or other surgical facility. A third-party facility will cost more than an in-office surgical suite.
Surgeon's Fee
This is typically based on your surgeon's skill, training, and reputation.
Anesthesia Fees
Because anesthesia must be administered by a certified professional, it will add to the overall cost of treatment.
I don't know that this fits into my budget...
Options to Make Treatment Affordable
3rd Party Financing
Patients can make arrangements with a third party to finance treatment.
Health Insurance
Some insurance companies will partially cover surgery if it is medically needed.
*These averages do not include anesthesia, aftercare expenses, facility fees, and other expenses.
**Insurance may contribute if the procedure is considered medically necessary.
What is the best way to achieve the bustline I want?
Discuss Your Options with Your Doctor
A breast reduction is a low-risk procedure which can have life-changing outcomes. The best way to find out if this treatment is right for you is to schedule a consultation with a plastic surgeon.
Want More Information?
Contact a Doctor Near You.