DocShop Verified & Preferred
Doctor, Eye Care Center, Ophthalmology
Works at Arizona Eye Institute & Cosmetic Laser Center with 7 doctors at 0 office locations.

---
Patient Reviews
by

Jennifer Donald

on
When I was only in my early 30s, I began to feel I looked tired and not like myself at all. I had no idea that someone my age could experience droopy eyelids and need upper eyelid surgery. But it is more common of a vision issue than I realized. Fortunately, I found Dr. Emilio Justo and the Arizona Eye Institute, and learned about their experience in perfecting eyelid surgery as well as getting the surgery authorized by insurance! I was so focused on looking like myself again and regaining my original eyelid contour that I did not realize until afterward what a dramatic impact it would have on my vision as well! I was so happy with my surgery, that I recommended Dr. Justo to my mom (the one I inherited the eyelids from!) and my mother is just as thrilled at her results.
by

Terance Kranz

on
The office was very well run, and the staff made me feel welcome. I was given all the information I needed to make an informed dicision about my care.
by

Linda Beardsworth

on
The service was very professional and friendly. The staff were there to answer all your question with a smile. The surgery was easy and very happy with my results.
by

Alwine Citek

on
Every body was exceptionally friendly and provashenal Doctor Justo is the best specialist in his Field and also very personal I like him and his Asistents very much Will recommend him to any one Thank you for your service Alwine Citek
by

Linda Martin

on
Staff and Dr. made me feel confident about my cataract surgery and it's outcome. I am at week one after the surgery and every thing going well. I am still having some haziness, but that should pass.
by

MARY BETH M BERNHARDT

on
Dr Justo is the very best! I've been going to him for almost thirty years and look forward to continued care.
by

Carol Henson

on
I was impressed with the nice office and friendly and helpful staff. Dr. Justo's technicians were friendly,curteous and professional. They answered all my questions and I did not feel rushed even though they had many in the waiting area.
by

Grace Overcash

on
I had one of the best experiences with the staff and everyone st the SCW office. Dr Justo is extremely knowledgeable and also was so personable and nice. I would highly recommend the doctor and his staff. Definitely worth the wait because he takes his time with each patient. Kim, also was knowledgeable and kind!
by

Pakelekia and Lopaka

on
Always compassionate, caring and sincere. Amazing doctor. Mahalo Nui Loa for all your wonderful commitment to healthy eyes.
by

Ann L

on
Friendly staff. Thorough exam and good communication. Good experience
by

Chuck LaMotte

on
Very personable and professional. The additional support by the staff was EXCEPTIONAL.
by

Barbara Standridge

on
After a bad experience at Barnet, Delaney & Perkins Eye Center, it was a pleasure going to the Arizona Eye Instatute. The office staff is wonderful and very personable. I was very impressed with the eye exam I received and the knowledge and professionalism of Dr Justo. I feel very confident having Dr. Justo perform my laser surgery, and highly recommend him. Thank you to the Arizona Eye Instatute and staff, for your professionalism and awesome service.
by

Bob Quinn

on
The most complete and comprehensive eye examination I have ever had. I highly recommend the Arizona Eye Institute.
by

Thomas Hofmann

on
I was very impressed with the vast array of interesting test equipment that was used during my exam. No other ophthalmologist that I have visited has anything like this vast advanced equipment. I was treated like a special patient even though I only expected to get a cursory exam to answer a question I had about the need for getting cataract surgery. Dr. Justo was a pleasure to meet and more than satisfied my questioning of need for cataract surgery. He told me everything I wanted to know about the procedure and assured me that I really didn't need cataract surgery at this time or in the near future. He said it might be several years before I would need it whereas my regular ophthalmologist was pushing me toward getting it within this current year. Needless to say I have changed my ophthalmologist to Dr. Justo for all future eye needs. I came away smiling, impressed, and relived.
by

Lori danzig

on
Very caring and knowledgeable. Dr Justo took the time to answer all my questions and explained everything in a way that I knew what to expect for my surgery. The entire office is professional and treat you like a valued human being. I will definitely refer my friends to Dr Justo. He is amazing
by

Arleen Ryan

on
I felt very welcome as my first time here. Dr Justo was extremely knowledgeable in explaining the procedure I may need in the future. Jennifer was also very good at her job.
by

Glen Curran

on
Very professional office from the receptionist to the top Dr.!
by

James Ball

on
Very professional group and I very satisfied with the care I received.
by

LaVette McKenna

on
I enjoyed my visit the doctor and staff . My appointment was about two different things but I was called quickly and got a great outcome on both. Very knowledgeable about my questions. I am very happy LaVette McKenna
by

Randy

on
The level of detail in the exam, the professionalism and efficiency of the staff, and the degree to which Dr. Just involved me in the analysis of the health and condition of my eyes all exceeded my expectations, and my previous experiences with other eye care professionals. I highly recommend both Dr. Justo and his office staff.
by

Jim Rogel

on
Great experience! Procedure was well explained and understood! Looking forward to having it done. Thank you!
by

Shirley Weltz

on
Dr Justo is the best of the best! I have been a patient of his for almost 18 years and due to his caring and expertise I have 20/20 vision since my cataract surgery. He has a wonderful staff and some have been with him since he started his practice. I trust my eyesight to this talented doctor!
by

Bonnie Kurylo

on
Staff was very welcoming and friendly. Procedure interested in was not only explained in detail, a short video was shown and the nurse went over it as well. I was not rushed and questions were completely answered. Look forward to my procedure
by

Kelly

on
I felt so comfortable with Dr. Justo. He genuinely cares about people and has a big heart. As a physician myself , I would recommend him to my own family and patients. He is so knowledgeable and has a conservative approach to treatment which I respect as well. I am really looking forward to my laser blepharoplasty with him . I found a true gem with Dr. Justo.
by

Sharon Ballantyne

on
I felt very welcome by everyone. Melissa was so helpful and is very skilled. Dr Justo was great in every way also. I felt from him a genuine respect and interest in my needs. I left feeling confident I received the best quality of care.
by

Theresa Marino

on
I had the best eye exam I've ever had at the Arizona Eye Institute with Dr. Emilio Justo, and his wonderful staff and associates. Thank you Dr. Justo.
by

Kaye L Smith

on
Great place, friendly staff, and great smiles, and a awesome eye exam. 😃👍❤️
by

Michele Tahtinen

on
The staff with Dr. Justo is very friendly and informed with the procedures that are offered in the office by Dr. Justo. Upon meeting Dr. Justo, he never made me feel like he was out to merely perform another procedure. Each staff member has their own roles and each member is very caring and are clearly putting the clients first. I would highly recommend Dr. Justo!
by

Margaret Wilson

on
The doctor, office and protocol were very professional. The doctor's CD described more than I was even aware was possible...which brought up more questions! He and his staff were thorough, informative and answered all of my questions. I feel confident that I'm in good hands moving forward.
by

Lana Bublitz

on
My husband and I needed to get an Opthamalogist here in Arizona after having to leave our trusted one in Wisconsin. Dr Justo and staff were professional, supportive, and completed our mission. Thank you. We now have this area covered.
by

Dawn Gouge

on
I had an excellent experience and ended up feeling very positive about a procedure I was rather nervous about previously. Many thanks to the lovely doctor and warm, welcoming staff.
by

Heidi Robertson

on
A most impressive medical provider. The office staff was cordial and efficient, Melissa, the medical assistant, was extremely professional and pleasant. Dr Justo made me feel very much at ease and was thorough in explaining his findings. I have no doubt I am under the care of an excellent physician with a very well-run office.
by

Dale Leach

on
Wonderful experience as usual. Very friendly and professional staff. Dr. Justo is amazing. Strongly recommend this practice.
by

Elizabeth Verhoeks

on
I was very pleased with my experience at AZ Eye Institute in Sun City West. Dr. Justo and his entire staff were excellent. I was forced to find a new Opthalmologist because my former one no longer accepted my insurance but it turned out to be a blessing in disguise! So happy I switched!
by

Heidi Darrah

on
Dr. Justo has a well reputation that he definitely maintains. He and his team are very welcoming and friendly while holding a top level of professionalism.
by

Margaret Irene Roline

on
Dr.Justo removed my cataracts almost a year ago.I came away from the surgery with 20/20.Reading glasses only for very small print. I was treated well and very impressed with the staff. Recently I suffered infection in both eyes. I was treated and somehow the meds did not work on me. I panicked because I could not focus. All kinds of changes were happening. I became very sick. I was able to see Dr.Justo within a couple of days. When he walked in after many exams I felt relieved.He spent time putting my mind to rest that my sight was fine and how to handle any future infections that may occur. He was wonderful. He truly cared. I would recommend him and his staff without hesitation. Irene
by

Michele Ito

on
The doctor and the staff were very friendly and thorough in explaining the procedure and answering any questions I had. I was traveling from out of town and the office accommodated me with my various scheduling requests.
by

John Lyle

on
Dr. Justo and his staff exceeded my expectations during my recent appointment. I would highly recommend their office for anyone needing professional eye care.
by

Catherine Tonkin

on
Service by staff was excellent and laser surgery by Dr. Justo was quick and easy. It's great to see clearly again.
by

myla bushman

on
The office staff was very friendly and knowledgable and Dr. Justo was great. I would totally recommend this team.
by

Tex Acre

on
All the employees were very helpfull and Dr Justo gave me a triffic exam as usual.
by

jeana reeves

on
I had a great experience at the Center yesterday. Everyone was very friendly and helpful and I felt very comfortable. I will recommend them to anyone that may need this type of services.
by

L. A. Swamspm

on
Everyone was very nice. All the medical procedures were very professional. I plan to come back yearly.
by

Ed Muzika

on
Very professional, and very professional staff, many with a good sense of humor. Dr. very friendly and welcoming. He explained my condition, which was not serious, as well as treatment for it. All in all, a great and concern-relieving experience.
by

Serafina Loria

on
The doctor and his staff were knowledgeable and very professional. Tests were thorough and precise and explanations were clear and understandable. I did not feel rushed by any staff member.
by

Teresa Moore

on
I have been going to Dr. Justo for years. I trust him completely and he answers all of my questions very honestly. I have used a lot of his services and am completely satisfied. He's the best!!!
by

Steve James

on
Office was clean. office help very courteous. Dr made me feel comfortable. Team very knowledgeable
by

Fran Martin

on
This award is well deserved and possibly overdue. I want to, once again, thank you, Dr., and also your staff. I have received service in both the Sun City and the Sun City West offices. To say that the staff is professional and accommodating is understating my experience in both offices. As with any well run business, I believe the "boss"- CEO, sets the standard. Your "bedside manner" is a standard that many should use as an example and aspire to. The caring and concern that you show for your patients is truly unparalleled. Thank you and continue with your standard of friendliness, efficiency, and excellence. Sincerely, Fran Martin.A very satisfied patient.
by

Constance Scott

on
The Sun City West staff was very efficient and professional. I was seen very shortly after my arrival (which is important to me.) Dr. Justo is a very professional and caring physician. He is thorough and knowledgeable. That is what keeps me coming back.
by

Sue Burneson

on
Very friendly office and Dr.Justo was very good about explaining the procedure of eyelid surgery. I am waiting on my insurance approval, then will schedule my procedure.
by

Camilla J. Phillipson

on
Dr Justo was knowledgeable and answered my questions in a timely manner I did not feel he hurried me thru as many Drs. do. He was thorough, and is a good communicator. He made me feel relaxed and had a way of thinking my issues were important. I have been to varied Drs in my lifetime and I would rank him as the best. His staff was prompt, caring and made me feel comfortable. I would recommend him to others, as I feel they would also be satisfied withn his services. Thank you Dr Justo.
by

Donavon Kuehnast

on
Very professional and knowledgable
by

Sandi Kassal

on
First impressions are everything and I always get a warm welcome from front office staff and nurses. Dr. Justo is very warm and friendly and always make feel comfortable no matter what the reason for my visit. Thank you all!
by

Ralph Oliver

on
This was the second doctor my husband has seen about his eyes. Dr Justo very helpful, made him feel much better about the problems with his eyes.
by

Gayle K. Thompson

on
I did feel very confident in Dr. Justo's skills. This is why I am choosing him to do my surgery, The office staff is great.
by

Tammy McDonald

on
My consultation visit was excellent. I was seen on time and the staff was very nice. Dr. Justo was kind and and answered all my questions. Looking forward to my next visits and seeing better. Thank you!
by

Hubert LeTourneau

on
I was very pleased with the professional staff and Dr. This was my first visit
by

Ray johnson

on
The Doctor made me feel at ease. He gave me good information on My health, with my eyes & eyesight. I thanked the Doctor for that. Ray Johnson
by

Robert Jacobson

on
The staff and doctor were very pleasant and made me feel comfortable about the procedure. The scheduled date for the procedure was timely and acceptable.
by

Roger Crick

on
Late on a Friday afternoon, walked in off the street with a worry I might have a detached retina. I was seen almost immediately by Dr Justo's assistant who ran through some tests, one of which using the latest equipment replacing the older "puff' test. Then Dr Justo performed a thorough examination and reassured me that I didn't have a detached retina and explained it was yet another feature of old age! Excellent treatment from all the staff.
by

Colleen

on
Dr Justo is one of a kind! Knowledgeable, professional, warm and very kind. I wanted to discuss eyelid surgery and had a lot of questions, he took his time and answered every one... His staff was so organized and friendly as well... Thank you!!
by

Jan Kovatch

on
Dr. Justo is as warm and comforting as they come! I knew I was in good hands and appreciated him and all his staff. And Tina is especially a delight! Happy with the process and the results. Many thanks. 😀
by

Ken Martin

on
Dr. Justo always seemed to have the patient in his mind while working with them. Takes time to answer questions and suggest solutions.
by

Paulette Sicilia

on
The staff was very friendly and professional and they answered all of my questions. Dr. Justo was very helpful in providing me with the information I needed to make a decision about my eye procedures. I definitely will be returning!
by

Shonda Owen

on
Dr. Justo was very informative and provided me with the utmost of care. I was seen without hardly a wait and he was a very pleasant doctor. I will soon be getting my eyelid surgery and am looking forward to it!!! Thanks Dr. Justo!
by

Carmen Hoyle

on
I felt very comfortable and the staff and Dr has excellent experience. I would recommend him to all my friends.
by

ernestina

on
I was able to hold a dialoge with my limited education with dr justo who encouraged me to continue and he explain it in simple words
by

Howard Plotkin

on
Great doctor, wonderful staff.
by

Les Heiden

on
Quick Interview/Knowledgeable Staff/Attentive/Excellent Consultation with Dr.Justo/Will Highly Recommend to others.
by

Norbert Corbeille

on
From the moment I arrived and checked in until I purchased a pair of glasses I felt welcomed and surrounded by professionals. Dr. Justo and staff were outstanding.
by

Sally Johnson

on
Dr. Justo is the most caring doctor I know. His interest is genuine and his care thorough and very professional. His staff is, as well. This is one doctor's appointment I actually look forward to each year.
by

Wayne Wirsing

on
I was very impressed with the examination and the professionalism of Dr. Emilio Justo.
by

Gene Phillippe

on
Dr.Justo is outstanding in every way.Staff and facility absolutely the pinnacle. Thank you.Gene
by

Robert Weedon

on
It was a great experience and a wonderful inaction with the staff in getting my service completed.
by

Bradford Whitman

on
Dr. Justo is always kind, very personable and thorough on my eye exams and care plan. He has a great staff who are always professional and kind.
by

Cindy Schneider

on
Great atmosphere - I felt very welcomed and the doctor discussed my procedure and testing in great detail. I am looking forward to some great results!!
by

Vondelere

on
Dr Justo was very friendly and professional. He also was very knowledgeable of my condition and I would definitely recommend my family and friends to him in the future.
by

Carolyn Brown

on
Online registration made completing new patient forms very easy. Dr Justo made me feel very relaxed and he and his staff explained procedures in easy to understand verbiage.
by

H

on
Professional, knowledgeable, direct and honest
by

MARK SHAW

on
Very happy with my sharp dressed doctor..the whole staff was great....
by

Claudia Feller

on
I would not go to anyone else. He and his staff are wonderful. I trust them with my eyes
by

Elizabeth P. Shaw

on
Dr. Justo's office staff are very efficient and helpful. Pleased with the examination. Elizabeth P. Shaw
by

Tex Acre

on
Doctor Justo and his staff were very friendly and treated me like a friend. Had no problem with the way I was treated. The procedure was smooth and caused no stress.
by

Mrs. Jean Spach

on
The office is full of staff that are thoughtful and friendly. Dr Justo and Sherry also have a good sense of humor. Thanks for asking.
by

Howard Elliott Williams

on
Dr. Just is very professional and personable. Felt comfortable with his down to earth explanation of my eye problems. Staff very friendly making this office visit a pleasure. Thanks to everyone.
by

Bob Chiarini

on
I am totally satisfied with Dr. Justo and his staff. They are committed to provide excellent service and care.
by

Edith Carney

on
Dr. Justo is a real gentlemen. He also knows his stuff. I appreciate him and his great staff. Thank you for taking care of my eyes!
by

Michael M. Callahan

on
Everyone on the staff was very friendly and professional. Sarah, who performed the initial exam was very knowledgable and answered all of my questions completely. Dr. Justo and Sherry were also very informative and thorough.
by

Marie Picard

on
it was a good experience.
by

Patti whipple

on
Love Dr justo and the entire staff. I always feel welcome and get the best care. Shawn, Jennifer and Kim at just for eyes are just a few that are the greatest. I wouldn't go any wear else for my care. Thank you everyone.
by

Sally Rappolt

on
Dr. Justo and his Staff afforded me one of the most incredible experiences of my life. My sagging eyelids have bothered me for years and I was a little frightened by the procedure until I met him and his group. I was going to go somewhere else, but my Doctor said, go to the best, and recommended Dr. Justo. I think this group should give classes to the entire medical industry on bedside manner and how to treat patients. Not only am I delighted with the outcome of my surgery. I can see better than I have seen in 15 years. I look better and feel more confident. But the dignity and kindness in which I was treated during each appointment and through the surgery was just as impressive. I have and will continue to recommend the Institute to all of my friends and anyone who mentions Eye or Cosmetic Surgery. Thank you Dr. Justo and all of your wonderful people! You will always be number one in my book! Sally Rappolt
by

john koegele

on
The Doctor and staff are very good. My wife and I go there because they are very thorough. There is always a longer wait than seems necessary however.
by

Pakelekia and Lopaka

on
Everyone at the Arizona Eye Institute & Cosmetic Laser center is fabulous. Cheerfully greeting you. Friendly and helpful. Dr Emilio Justo is exceptional, very efficient and spends time with you.You get individual, personal care, this Institute is not an assembly line center.
by

Margaret Record

on
As always, ( I have been a patient for about to ten years ) I was warmly greeted by the front desk. The staff is professional yet friendly. My procedure was fully explained to me and was expertly preformed. I highly recommend the Arizona Eye Institute & Cosmetic Laser Center
by

Susan Palmer

on
Dr. Justo and the entire staff are amazing. The kindness, compassion, and knowledge of everyone in the Sun City office is second to none. Thank you all very much. Warmest Regards, Susan Palmer
by

Roxanne Mcfall

on
Very nice and knowledgeable man.. So happy to be in his care
by

Kyle OBrien

on
Dr. Justo was the greatest!
by

Larry Wieland

on
Very professional staff and Dr. Emilio is great !!
by

Shirley Anderson

on
Dr. Justo is very professional when treating his patients. He is very careful to explain exactly what he is going to do and how he going to do it. I felt very confident that he is one of the best eye doctors. His staff is also very helpful and friendly. A good group of people!
Office Locations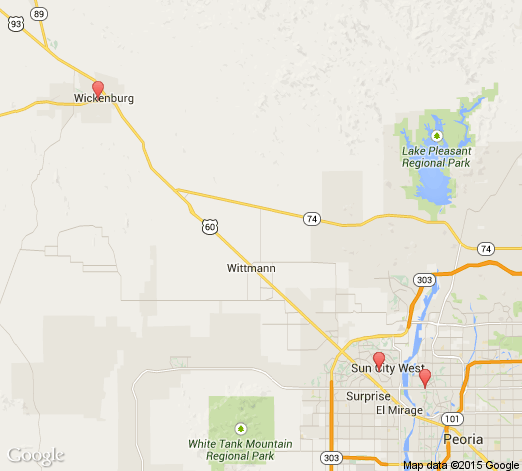 About Emilio Justo, MD
A driven force of medical prowess, Emilio Justo, M.D., founded the Arizona Eye Institute & Cosmetic Laser Center nearly three decades ago. He is renowned for his specialties in laser eyelid surgery and customized laser cataract surgery. Dr. Justo also performs cosmetic surgeries including brow lifts and laser skin resurfacing, and has invested in the latest in cataract surgery technology. His facility has grown to become a one-stop-shop for vision care - from routine eye exams to surgery, to beauty health - from cosmetic surgery to skin care. Dr. Emilio M. Justo, has always been on the lookout for tools and techniques that will allow the best care for his patients. Contact us today.
Board Certifications
American Board of Ophthalmology
Procedures
Blepharoplasty
Cataract Surgery
Comprehensive Eye Exam
Dermal Fillers
Endoscopic Brow Lift
Eyeglasses
Eyelid Lift
Eyelid Surgery
Facial Rejuvenation
Injectables
Laser Hair Removal
Laser Skin Resurfacing
Latisse
Lip Augmentation
Liposuction
Microdermabrasion
Neck Lift
Permanent Make Up
Sclerotherapy
YAG Laser Treatments