DocShop Verified & Preferred
---
Patient Reviews
by

Bob and Mary Parikh

on
This wonderful doctor and his entire office staff has been taking care of my family's "smiles" for 18 years now. Now, they are taking care of my son and his wife and my daughter even though they all live out of the state. We are like a family to them now. Dr. Amidei is very gentle, skillful, a great dentist, friendly, personable and the entire staff is professional and friendly. They all "smile!" If everyone did business the way Delany does, I think the world would be a better place. From the moment you enter till you leave, it's a pleasant experience. We wish them all the best. - Bob and Mary Parikh
by

Lindsey Adams

on
One of the most amazing dentist I have ever been too! He made me completely comfortable and I didn't feel any pain. I would recommend him to anyone and I will continue to be a patient of his as long as he's working. Thank you so much for everything
by

Marty McNeill

on
For 15 plus years I have been seeing Dr. Amidei and his staff. Every time I walk in the office I feel like Norm form Cheers. Super friendly, professional and on time. My wife and I take our three children here and are very happy with their service.
by

Mickey Pullen

on
Dr Amidei is a precision dentist. He gets it done right the first time. His expert dentistry and highly skilled team of dental associates creates a dynamic smile your friends will envy. Be good to yourself. Make an appointment today at Delany Dental.
by

Gknox

on
Dr Amidei has a very confident and reassuring demeanor - We feel safe and comfortable in his chair. He is truly rewarded by helping others protect their teeth and alleviate the problems caused by oral disorders. Dr Amidei is exacting; pays attention to detail and has great coordination and manual dexterity. He has been our family dentist for over 20 years. He has done bridges, implants, regular dentistry and cosmetic dentistry for us. We are very, very happy to recommend him. The Knox family
by

Milena Cisternino

on
Dr. Amidei's knowledge, skill, expertise and genuine care for his patients is second to none. He has been taking care of my dental needs for over 20 years. Dr. Amidei is a perfectionist at his craft. I highly recommend Dr. Amidei and the Delany Dental Group! Milena Cisternino
by

Patricia Adams

on
I have been a patient at Delany Dental Care for over 20 years. Dr. Amidei is a fabulous dentist. He has wonderful bedside manner and does excellent dental work. He does a very thorough examination and even palpates for changes in my neck. I have never had dental care that treats me as family. They know the names of my children and ask about how they are doing. Dr. Amidei genuinely cares about his patients as people. I look forward to my appointments at the dentist office and I would never think I would say that in my life.
by

anthony farnsworth

on
Dr. Amidei is fantastic, very personable and professional. He is the best at what he does
by

Dorene Gerdes

on
Dr. Amidei has a beautiful, warm office with wonderful staff to immediately make you feel most welcome. Dr Mark is a perfectionist in all of his work, and most importantly needs for his patients to be and feel comfortable with all of his work. I would recommend him to anyone needing routine dental work as well as implants or cosmetic dentistry.
by

Mauro Galli

on
Approximately 12 years ago Dr. Amidei preformed a complete reconstruction of my mouth. the procedure was handled extremely professionally and I experienced no pain. My teeth now, after many years , are still beautiful. They are very natural in bite color and shape and compliment my face perfectly. Along with the procedure, my facial and bite discomfort has disappeared. Dr. Amidei's skills, technique and knowledge are incredible and his office environment is pleasant, friendly and warm. Thanks Dr. Amidei!
by

Patricia Galli

on
From the moment I stepped into Delany Dental Care, I knew I chose the right dental office. The staff gave me a warm welcome and made me feel very comfortable. They were very polite, friendly and professional. The office is beautiful, clean and inviting. Dr Amidei greeted me with a smile and a friendly manner. My hesitation in coming to the dentist had started to diminish. During consultation, I felt confident he was truly attending to my needs and giving me the best advice. His explanations were very clear and easy to understand. He is extremely professional and very interested in helping his patients. His care is truly admirable and the results have been amazing! I am headache free, my vertigo has lessened and my teeth are beautiful! Thanks for my gorgeous smile!
by

Gina Marie Tiahnybok

on
I felt welcome in the office and the staff were extremely attentive. Dr. Amidei was helpful and caring. He and his team were knowledgable and professional. I would definitely feel comfortable referring friends and family to Delany Dental Care and Dr. Amidei.
by

Valentina Rodino

on
This office is amazing! Not only is Dr. Amidei extremely knowledgeable about his craft, but he makes you feel taken care of and comfortable. It is obvious that he has your best interest at heart. The dental hygienists are personable and thorough in their work. I would not go anywhere else!
by

Nick

on
I have been going to Dr. Amidei since I was a child. Not only is he a great doctor who always makes me feel at home, he always does great work that allows me to leave with a smile.i
by

GG

on
My experience with Dr. Amidei was fantastic, I am a nervous dental patient and Dr. Amidei has always taken time to make me very comfortable. The office is beautiful and the staff are always so wonderful to me!
Office Locations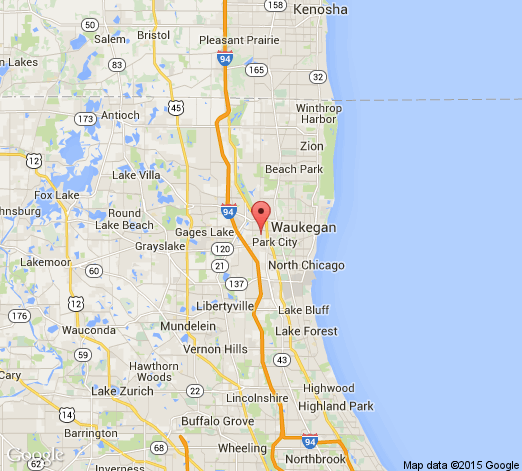 About Mark J. Amidei, DDS
Gurnee cosmetic dentist Mark J. Amidei, DDS, offers teeth whitening, dental implants, porcelain veneers, TMJ treatment & more! Dr. Amidei will provide you with the smile you have always wanted along with any general dentistry needs you may have. The dentists and team members at Delany Dental Care will work with you to create a customized treatment plan that will give you the unique results you want. General and cosmetic dentistry is a great way to improve your smile and enhance your overall appearance and confidence. Read more at http://www.delanydentalcare.com/.
Mark J. Amidei, DDS
Delany Dental Care | Gurnee, IL
Affiliatied Organizations
Specialties
Cosmetic Dentistry
Family Dentistry
Implant Dentistry
Laser Dentistry
Neuromuscular Dentistry
Restorative Dentistry
Procedures
CEREC
Crowns
Dental Bonding
Dental Bridges
Dental Implants
Dental XRays
Dentures
Full Mouth Reconstruction
Inlays and Onlays
Instant Orthodontics
Invisalign
Laser Gum Contouring
Laser Teeth Whitening
Porcelain Veneers
Smile Makeover