DocShop Verified & Preferred
---
Patient Reviews
by

Linda Carter

on
No need to look any further, Roxanne is a master with filler injections! Stephanie applies permanent makeup beautifully.
by

Jill Mallaghan

on
Roxanne is a terrific presenter. She shares her product knowledge into a warm and caring presentation ,so that, all the attendees can understand.
by

Nadine Yuhasz

on
Roxanne is amazing. She is extremely knowledgeable, compassionate, understanding, and quite skilled with what she does! Always an excellent visit to the office.
by

Kathleen comaianni

on
Roxanne is my most favorite and. Trusted RN. She has been an artist! I had issues after a stroke and she brought my confidence back!
by

Lori

on
Roxanne is terrific and I always appreciate her advice and expertise.
by

Sandi Kassal

on
I have been seeing Roxanne for a few years and would not even consider going anywhere else. She is warm and welcoming. Roxanne does not rush through my visit, we always sit and talk first about what is best for me. I brought a friend to my last visit. Roxanne took extra time to explain various product she scheduled an appointment before we left. Thank you Roxanne! Sandi K.
by

Kim Langer

on
We we're welcomed immediately and checked. The staff was extremely nice and very efficient getting us checked in. We were taken back on time for our appointment. Roxanne was great at explaining our treatment process and took a lot of time making sure we understood everything. Overall, this was a great experience and we will return there again.
by

Cindy Oliver

on
Roxanne is always awesome and helpful. I have been extremely pleased with her care and customer service over the years.
by

Carol

on
Roxanne was very nice and explained everything very well.
by

Tracey Ginn

on
Remember the days when you got personalized service by a professional who actually listened and took the time to make you feel as though you were the most important person to them? I found that in my appt w Roxanne yesterday. I called ARIZONA EYE INSTITUTE because I've been looking for a new provider for my BOTOX injections. I have been disappointed in the last couple of years, suspicious that my BOTOX was being diluted too much by my previous provider. Roxanne agreed to meet w me and explain her mixing procedure and to let me watch her mix the solution if I wanted to, and to discuss different options. She took some extra time to just get to know me before we even discussed my treatment. She made me feel very comfortable and the staff at the front desk was very helpful and sweet. The office is clean, and comfortable and I was seen by Roxanne promptly at my appt time. So refreshing, the whole experience. 👍🏼
by

Mary Jane Loudenburg

on
As always, Roxanne is wonderful....she takes the time to discuss all option and what I was to expect. She was very knowledgeable and professional! She made sure I was comfortable and gave painless injections. I have and will continue to get my filler and all other cosmetic procedures from Arizona Eye Institute, Dr Justo, and Roxanne!!! Mary Jane
by

Melinda monday

on
Roxanne is the best! Wouldn't go anywhere else!
by

Cindy Oliver

on
Love coming in to see Roxanne. Always wonderful care and customer service.
by

MARY E. RICE

on
AN EXCELLENT PRE-OPERATIVE APPOINTMENT. VERY THOROUGH; ALL QUESTIONS ANSWERED. ROXANNE'S PROFESSIONALISM AND KNOWLEDGE ARE OUTSTANDING. I AM VERY COMFORTABLE IN HER CARE.
by

Linda Schooley

on
I was extremely pleased with staff's friendliness and efficiency. Roxanne thoroughly reviewed my history and current needs. Excellent.
by

Terry farrell

on
The staff was very friendly and there was no waite time. RN. Dorty was very professional! Will recommend my friends.
by

Cheryl Van Gorder

on
Hi, my name is Cheryl Van Gorder. I had a complimentary appointment with Roxanne Dorty, R.N. about possible hair removal. When she questioned me about how dark or light the hairs were (that I wanted removed), she kindly explained that laser removes dark pigmented hairs, while light hairs, it does not remove. I did not know this. I mentioned to her, that what I really needed was a doctor who could help me with both balancing my hormones, as well as one who could address my issues of hypothyroidism, allergies, etc. She gave me a recommendation for De Rosa Medical - Women's Wellness and the address and phone. Well, I just went for my 1st appt. today, 2/13/17, and I met with Mary Montes. I am very happy with this referral that Roxanne gave me. I just wanted to thank her SO VERY MUCH for her time and sincere concern.
by

Dorothy Fellin

on
Roxanne is very comforting, gentle and knows how to compare her products. I look forward to my next visit. She has really helped me.
by

kathlene

on
I have been to another place .But, I heard such good things about the eye institute. Roxanne was so informative & I am so pleased with the way she artistically did my injections. hank you again.
by

Tasha N

on
Roxanne is an artist! Thanks Roxanne-you are wonderful!
by

Paula Reece

on
Was referred to Roxanne by another physician in the area and I love her. She's very good at what she does, efficient, knowledgeable, explains every procedure thoroughly. I've had successfull results and her personable bedside manner is a plus!
by

Kendall Ashba

on
Roxanne is the absolute best!! So warm and a professional in every aspect. I wouldn't go anywhere else but to her!!!
by

Madeline Turner

on
Roxanne is a joy to work with, she explains what procedures the office offers, & what the results will be. Working with me, she listens to my needs & advises the best way to accomplish what I want. It feels like I'm working with a family member who has my best interest at heart.
by

MARY E. RICE

on
I WAS TREATED WITH RESPECT AND AS A FRIEND, AND I RECEIVED EXCELLENT CARE WITH FULL EXPLANATION AND POST CARE INSTRUCTION. I HAVE BEEN A PATIENT AT THIS FACILITY MANY TIMES, AND I WILL RECOMMEND ROXANNE AND ALL STAFF TO MY FRIENDS. I WILL BE NEEDING. CATARACT SURGERY VERY SOON, AND DR. JUSTO IS MY FIRST CHOICE AS THE SURGEON, AS I WANT THE BEST. THANK YOU, ROXANNE, FOR YOUR INDIVIDUALIZED AND PROFESSIONAL CARE. SINCERELY MARY RICE
by

Nancy Shelton

on
Best injector ever. Good eye for enhancements. Very personable.
by

Ralph N Grimes

on
Roxanne was really great. She patiently took me through the details of my upcoming procedure. She explained everything thoroughly and I really appreciate her knowledge and professionalism.
by

Cindy Oliver

on
Roxanne is always awesome friendly informative and helpful
by

Nancy

on
Professional, attentive and gentle. Always an excellent experience with Roxanne!
by

Raquel Thompson

on
I was made to feel welcomed and at ease. An awesome experience. Thank you.
by

Judie balcerzak

on
Roxanne is very professional and helpful. She explains all avenues of options that are available.
by

Marylene Mertens

on
Very nice experience, she is very friendly and profesionnal. Highly recommended.
by

Bill Timmons

on
Roxanne is a skilled clinician who knows that how a person feels about how they look plays a key role in how they feel. I will recommend her to anyone who wants to look and feel better.
by

Madeline Turner

on
Roxanne is wonderful she takes her time & explains what would work best for you & always does a great job.
by

Lynn Warcola

on
Roxanne was wonderful, she puts you do at ease during your procedure. Can't wait to see the final results!!
by

Helen Feuerstein

on
The front office girls were very friendly and welcoming . I met Roxanne and immediately felt at ease discussing what I hoped to achieve . I am so excited to meet the Dr and move forward with my treatment . Thank you all so much .
Office Locations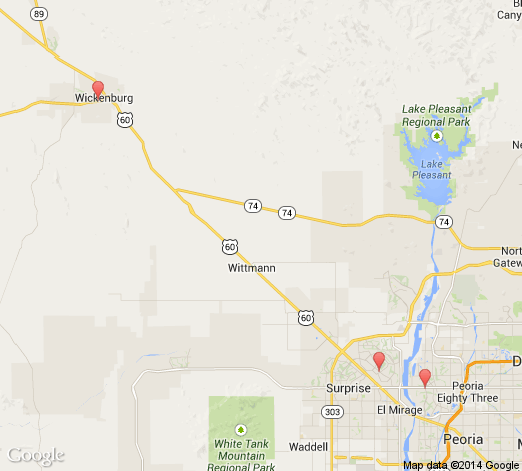 About Roxanne Dorty, R.N.
Affiliatied Organizations
Academy of Laser Dentistry