Stephanie Morlock, C.P.C.P.
DocShop Verified & Preferred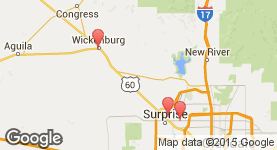 ---
Patient Reviews
by

Trudel Reed

on
Stephanie is the Best, I feel very comfortable with her and would not go anywhere else.
by

Kathie Simmons

on
Stephanie has been providing me with excellent service for many years. She has given me beautiful eyeliner and eyebrows and I consider her an artist. She is professional and friendly and I always enjoy my appointments with her. By the way, I highly approve of the way the waiting rooms and lobby of the SCW office look with the new decor. It seems lighter and fresher and more welcoming. The Bell Road office could use the same touch!
by

Joanne Sheehy

on
I was very apprehensive about having permanent done, but it was pain-free and I simply love it. It makes such a difference. Stephanie is not only a lovely, caring person, she is the BEST of the best. She has been at Arizona Eye for many years. You can trust her so listen to her suggestions.
by

Susan Hanson

on
Stephanie took her time with me for permanent eye makeup. She knows what she's doing and patient comfort and safety are top priority.
by

Kathy Innis

on
I really like Stephanie. She made me feel very confident about scheduling my appointment for permanent eye makeup application - I can't wait!
by

Mary Ann Pintor

on
Very professional. Made every effort to make the permanent makeup procedure as comfortable as possible.
by

Sharon Oxentenko

on
Stephanie is very confident. She welcomed me and had me feeling comfortable with her from the time she greeted me. I am happy I chose her to do my cosmetic procedure.
by

Joy Kufahl

on
Stephanie worked her magic once again and with her highly advanced "Permanent Makeup" techniques she has made it possible for me to appear my very best at all times. I love what I see looking back at me in the mirror thanks to Stephanie!
by

Nancy Young

on
I am very pleased with this appointment. Stephanie was very complete with the pros and cons of the procedure. She gave me realistic information about the results. I have recommended her to friends. Your offices were very nice and the staff greeting me were friendly and not pretentious as in some settings. I look forward to have this procedure done and possibly more. Thank you
by

Terri Carneiro

on
I recently had the permanent cosmetic eyeliner procedure done. I wanted to do this for a very long time but was nervous about going ahead with it, until I consulted with Stephanie. She immediately put me at ease with her knowledge and mannerism and gave me the confidence to say yes! I set up an appt.right away. She explained everything step by step making me feel comfortable and confident in what we were doing. The results were so beautiful and natural I couldn't be more pleased. What a pleasure not to have to apply eyeliner anymore! Thank you Stephanie. I will be glad to recommend you to family and friends. Yours truly, Terri Carneiro
by

Deanna

on
Stephanie is the best. Just had a second procedure with her, very happy with the results
by

Michelle

on
I saw Stephanie for my eyebrow tattoo...she does very nice job-looks very natural. I work as a dental hygienist in the area and have seen some really bad eyebrow jobs. She is very gentle and professional. I would and do recommend her!
by

Gloria Eppinger

on
She is the best. Explains everything in detail. Tells you what would be best for your skin and hair color. Very gentle. Very clean office. Would recommend to everyone.
by

Trudel Reed

on
Always feel good with Stephanie, knows what I need and want, very nice
by

Kim Igo

on
The office is very elegant and comfortable, the staff was friendly. Stephanie was great, she explained everything she was doing to me and made sure I was as comfortable as possible. I had my eyeliner done both top and bottom lids, everyone at work is raving at what beautiful work she did, and this is only 1 day post tatoo, can't wait until swelling goes away and I can put on mascara. I am seriously in love with my results, Stephanie is truly amazing!!!
by

Lynn Maupin

on
Stephanie is a true artist. She was able to correct my permanent makeup that was incorrectly done by another permanent makeup person years ago. I get many complements on the work she has done.
by

Morgan McEnaney

on
Good person to deal with. Pleasant and clear and concise in our discussion. Would recommend to others.
by

Vicki

on
This was a great experience....Stephanie is amazing, professional, very knowledgeable. Thoroughly explained procedure, what to expect before and after. The end result very natural looking. Definitely will be referring my friends!
by

Marsha Perkins

on
Very pleased with the work Stephanie did on my eyebrows. She was very professional and thoughly explain the procedure. I would highly recommend her to family and friends.
Office Locations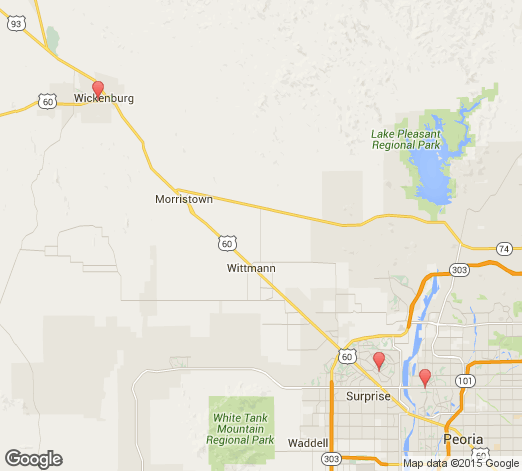 About Stephanie Morlock, C.P.C.P.
Stephanie Morlock, C.P.C.P.