Gregory T. Mesna, M.D., F.A.C.S., D.D.S.
DocShop Verified & Preferred
---
Patient Reviews
by

Darcie C.

on
Absolutely the best! He is the only Surgeon I will ever use. With his knowledge, expertise, experience and professionalism you will not be disappointed. His staff are also very friendly, knowledgeable, helpful and professional, which makes the experience that much better. Please don't retire anytime soon, I am a patient for life!
by

Sheridan Pedlar

on
I had a breast augmentation 20 years ago, and visited 3 surgeons, before I chose one. When I found Dr. Mesna, I didnt have to think twice. I chose Dr. Mesna to do my replacement surgery. From start to finish, I was treated with dignity, and respect. Dr. Mesna did an amazing job with my new saline implants. I'm absolutely satisfied, and recommend to other potential clients, to look no further for a surgeon. Dr. Mesna is it!
by

meghan

on
Dr. Mesna has been wonderful so far. I am only about 1 week post-op and could not be happier with my results. He has been very easy to talk to, answers every weird question I have and is very personable. I was worried I would feel a bit uncomfortable having a male do a tummy tuck for me - since it is a very personal thing but he has been nothing but professional and supportive. I am still swollen but LOVE my results. It already looks great, and will continue to look even better. This was my first encounter with any kind of cosmetic surgery and surgery in general and I feel like I totally made the right choice. Very happy!!!
by

Cherie Brown

on
Scheduling my appointment for April!! Months of research which eventually led me to his office. I have gone in for a consultation (Aug 2014)- he was informative, completely honest and didn't rush me out of his office. After multiple consultations it was a breath of fresh air. I'm both excited and thankful to be his patient. I will update with a new review after the fact. Mommy of 2
by

Shawna

on
Dr. Mesna performed my breast augmentation surgery in 2009. I met with a few doctors before selecting Dr. Mesna. He was by far the best choice and as I'm now considering a tummy tuck I will be contacting him again.
by

Tasha

on
Dr. Mesna was absolutely amazing!!! He was so patient with me and helped in make a life changing decision when it worked for me. I never felt any pressure! I wished I had made the decision sooner!
by

Mindy

on
Dr Mesna is so kind and gracious. I'm so happy I chose him for my breast augmentation. I will definitely recommend him to anyone looking for a wonderful doctor and awesome body! Thank you!
Office Locations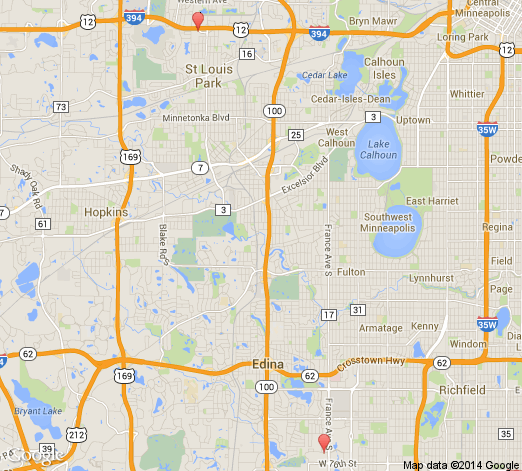 Request a Consultation
We hate spam too! Your information will only be shared with this practice to schedule a consultation.
About Gregory T. Mesna, M.D., F.A.C.S., D.D.S.
Dr. Gregory T. Mesna has lived in the Minneapolis, Minnesota area his entire life. After earning his Bachelor of Arts in chemistry at St. Olaf College in Northfield, he went on to study dentistry and medicine at the University of Minnesota. He received a Doctorate of Dental Surgery in 1985, followed by his Medical Doctorate in 1989. He continued his internship and residency in general surgery and then narrowed his focus by participating in a plastic surgery residency and fellowship program from1993 to 1996. After Dr. Mesna became a fully-qualified plastic surgeon, he opened his Minneapolis-area practice in 1996.

Dr. Gregory T. Mesna is board certified by the American Board of Plastic Surgery and maintains membership with the American Society of Plastic Surgeons and the Minnesota Society of Plastic Surgeons.
Gregory T. Mesna, M.D., F.A.C.S., D.D.S.
Board Certifications
American Board of Plastic Surgery
Affiliatied Organizations
Send a Message
DocShop
Secure Messaging
We hate spam too!
Your information will only be shared with this practice to privately answer your questions.