Jeffrey L. Martin, MD, FACS
DocShop Verified & Preferred
---
Patient Reviews
by

vincent Giordano

on
This was written to my friend on facebook, when she asked everyone for the best Lasik Doctor. In Long Island. Now she has a appointment in a few days. 15 comments were made by others recommending, Long Island Eye care, TLC eye care and others...... I quickly wrote: I know a phenomenal doctor and have done my research on every eye doctor in Long Island for months to almost a year. I was 150% confident with the expertise, respecfulness, and whole process of Dr. Martin at North Shore Eye care in Smithtown. I had a astigmatism and he reassured me through phone calls back promptly to feel comfortable and trust his knowledge that it will be 100% successful. Hes a true gentelman that is very patient and will work with people financially too. Though mine was totally covered under my health reimbursement portion of my insurance. H He can make mostly anything possible even beyond being able to see without glasses or contacts again. A+++. Vincent Giordano
by

Jonathan Tengco

on
I just recently had my Lasik surgery done at North Shore Eye Care with Dr. Martin. All of my visits from the initial consultation all the way to the post operation visit have been very pleasant. The entire office staff is very nice and professional. Dr. Martin made the surgery very easy to proceed with and the surgery itself produced the results I was looking for.
by

Deborah Fischer

on
I am a 48 year old wife, mother, and grandmother. I have some physical disabilities. My prescription for glasses was very strong. I wasn't legally blind but felt very close to it. I couldn't wear contacts. They would dry out my eyes, make them red and it just wasn't worth it to me. It took many years to get the nerve up just to go in for a consultation. I had many questions in person and by phone. Dr. Martin and the staff never made me feel like the simplest question was stupid. I felt like a pest but everyone was so courteous. Dr. Martin was so encouraging. He made me feel secure in my decision to go through with Lasix. The day before my Lasix surgery I had about 20 panic attacks. Never in my life had I panicked so much. I was afraid of being blind. I would rather lose a limb. The morning of the procedure I had 6 more panic attacks. By the time I made it to the office my entire body was shaking. I was talking fast to anyone who would listen. I explained this to the receptionist. My wait time was minimal. I was taken in and given something to calm me down. Again the procedure was explained to me in detail. I was told exactly what to expect. I saw a man go in before me. He was just as nervous as me! When he came out with clear plastic shields over his eyes, he had the biggest smile on his face. He told me it was a piece of cake. Yeah! Right! My name was called. I walked the short hallway to the exam room. It felt like a mile long. Dr. Martin came in. Again, he was so kind and encouraging. I explained how scared I was and I was ready to back out. I just wanted to go home to my safety zone. I can deal with glasses some more. Go! Run! But again Dr. Martin said I would be ok. He took his time with me and basically held my hand. Now I needed to walk a short hallway. I passed one door. The surgical room is right in front of me. RUN! I took a deep breath and laid on the examination table. I was given 2 stress balls, which probably now have 10 fingernail marks in them. OK! Here we go! Suction cups were put on my eyes. That was the pressure I was told to expect. Did you ever close your eyes and press your fingers against your eyelids to see little stars of colors? This is what it felt like to me. It lasted seconds. My head was moved to my left. Sit still. Don't move. I kept telling myself. Next thing I knew Dr. Martin stated the flap had been made. What? I never felt a thing! Can't be! He must be mistaken! The table was moved inches to my right. Just stare at the orange light. The machine made a zapping noise. I jumped. Remember, I'm still terrified. Dr. Martin asked me to stay still. Ok. I won't move a muscle. I'm concentrating on my breathing. The staff and Dr. Martin are speaking to each other. Some things I understood, others went over my head but I was always told what to expect and asked if I was ok, which I needed for my sanity. The suctions cups were removed at some point and tape put on my eyelids (I think before I was told to look at the orange light). Please Lord Let This Work! Don't let me be blind! DONE! What? Did Dr. Martin just say one eye was done? I felt like we just started. Something cool and white was being stroked on my eye. It felt nice. The tape was removed. Next eye. The same procedure done to my left eye was now being done to my right. DONE! You got to be kidding me! Where was the pain? I was helped to sit up. Dr. Martin asked me, "What time is it?" I haven't seen a clock in over 30 years. I had trouble seeing one with glasses on. I looked at the clock. I was in awe. I couldn't speak. "What time is it?" asked Dr. Martin again. "It's 4:21 pm," I replied. Then I promptly burst into tears. I COULD SEE WITHOUT GLASSES! HOLY CROW! UNBELIEVABLE! Its been 2 days since my Lasix surgery. I'm still walking by and telling the time to anyone who will listen. THANK YOU DR. MARTIN AND YOUR STAFF! Words just aren't enough for this miracle that has been performed. Sincerely, Deborah Fischer p.s. By the way, it's 7:24 pm.
Office Locations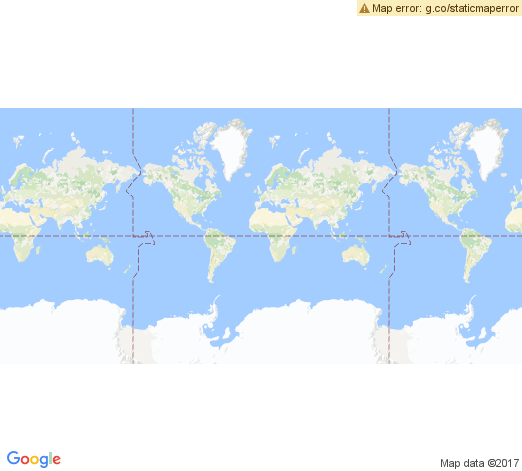 Request a Consultation
We hate spam too! Your information will only be shared with this practice to schedule a consultation.
About Jeffrey L. Martin, MD, FACS
Jeffrey Martin, MD, FACS, is a board certified ophthalmologist who offers laser vision correction, cataracts diagnosis and treatment, and other eye care services to patients from the Long Island, New York, Connecticut, and Pennsylvania tri-state area. He graduated summa cum laude from Muhlenberg College with a Bachelor of Science in biology. He went on to earn his medical degree from the State University of New York at Stony Brook School of Medicine. He then completed an internship at Lenox Hill Hospital in New York, and he was the chief ophthalmology resident at Nassau County Medical Center. In 1997, Dr. Martin joined North Shore Eye Care.

Today, Dr. Martin offers several eye care services, but he is particularly skilled in laser vision correction and cataract surgery. He employs use of the most advanced and effective technology and techniques when performing these procedures. When performing cataract surgery, Dr. Martin creates a microscopic incision that doesn't require stitches or sutures to heal. In the case of LASIK surgery, Dr. Martin offers the most advanced, bladeless, custom wavefront LASIK technology; this allows him to consistently achieve excellent outcomes while greatly minimizing the risk of post-surgical complications.

Dr. Martin is involved with several professional organizations. He is a fellow of the American Academy of Ophthalmology and the American College of Surgeons. He is maintains membership in the Medical Society of the State Of New York, the Suffolk County Medical Society, and the New York State Ophthalmologic Society.

To schedule an appointment with Dr. Jeffrey Martin, contact SightMD today.
Board Certifications
American Board of Ophthalmology
Educational Institutions
State University of New York at Stony Brook School of Medicine
Affiliatied Organizations
Procedures
Bladeless LASIK
Botox
Cataract Surgery
Crystalens
CustomVue
IntraLase
LASIK
Photodynamic Therapy
PRK
ReSTOR
ReZoom
Toric Lens
Send a Message
DocShop
Secure Messaging
We hate spam too!
Your information will only be shared with this practice to privately answer your questions.