DocShop Verified & Preferred
---
Patient Reviews
by

Marti Henry

on
6/15/2015 > I am in my 4th week after having a Full Tummy Tuck and I am so thankful and blessed to have been able to have this done. They removed 6.2lbs off my stomach and I saw immediate results. I'm still slightly swollen of course but I am extremely happy and pleased. No matter when I call or go into the office everyone there is so sweet and pleasant. Dr. Shah really knows what he's doing. I never doubted his skills and I was very confident of his work. I would definitely recommend him to anyone who need to have this procedure done. I'm going back for Liposuction on my sides and back. I can not WAIT!
by

Heather Tudor

on
Absolutely love my results from my recent abdominoplasty procedure. Dr. Shah is the best and my incisions look amazing! Highly recommended and wonderful staff as well. Thank you Dr. Shah for the amazing flat tummy I've always wanted!
by

Chris younger

on
Tummy tuck: great physician stayed on top of everything. Excellent results!
by

Rebecca S Trisel

on
Its been almost a year since I had my breast implants and I am so pleased with the results of the surgery. I am more confident now than before my surgery. I give you and your staff 5 stars for taking such good care of me before, during and after my surgery. I highly recommend you and all your staff. thanks again! Rebecca S. Trisel
by

New Patient

on
Dr. Shah has to be the best surgeon in Columbus. I originally had surgery at another office. I was unhappy with the results and decided to get revision surgery from Dr. Shah. I wish I knew about him the first time around. He is such a patient doctor and thoroughly explained the process even though he knew I had done it before. His staff were all extremely friendly and genuinely cared about my well being. If you are looking for a high end surgeon that offers quality care I highly recommend Dr. Shah. - Steph
Office Locations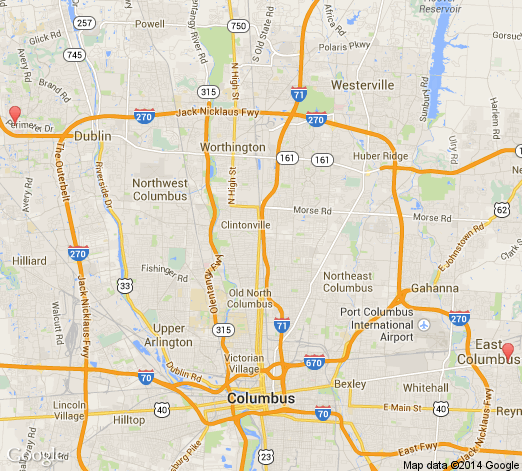 Request a Consultation
We hate spam too! Your information will only be shared with this practice to schedule a consultation.
About Bivik R. Shah, MD
Dr. Bivik Shah grew up in Cincinnati, Ohio. He earned an electrical engineering degree from the University of Michigan before returning to Ohio to attend medical school at Ohio State University. Dr. Shah later joined the faculty of Ohio State University, where he was responsible for performing surgery on some of the city's most complicated burn and reconstruction cases. In addition, he has written several papers that have been published in medical journals.

Dr. Shah is actively involved in Operation Smile, which provides voluntary care to children around the world and in the United States who are born with facial deformities. Dr. Shah has been on four separate Operation Smile missions, visiting Thailand, India, Honduras, and Bolivia to provide care to children born with cleft lip and cleft palate deformities. During the Operation Smile missions, which last for one or two weeks, Dr. Shah, and fellow volunteers operate for charity on about 100-150 children, providing them with new smiles and a renewed hope for the future.
Bivik Shah, MD
Board Certifications
American Board of Plastic Surgery
Send a Message
DocShop
Secure Messaging
We hate spam too!
Your information will only be shared with this practice to privately answer your questions.