Dennis G. Sternberg, D.D.S.
DocShop Verified & Preferred
---
Patient Reviews
by

Maria Margetis

on
I have felt welcomed and always taken great care of my needs. I find Dr Sternberg to be a knowledgeable and conscientious dentist. I feel confident in his skills and will keep driving 45 minutes to be under his care.
by

Lucy

on
I've been seeing Dr. Sternberg for 27 years and have nothing but pleasurable experiences. Him and his office staff are very kind and gentle and make me enjoy going to the dentist!
by

Mrs. Carrie Rivera

on
I found Dr. Sternberg after much pain, misery and mistreatment at the hands of less skilled and less caring dentists. By the time I found him, I had already had two teeth pulled instead of having further dental work done on them because of the resulting infections and uncaring attitude of my former dentists when working on my other teeth. I was about to get my third pulled because of a badly needed root canal and my refusal to end up in the hospital again with an abscess. I found Dr. Sternberg and he has changed our lives. He and his staff are very caring, very understanding and very skilled. I have had a number of dental procedures done with him and have not had a SINGLE infection in two years. They are pain free, well done and the best dental work I have ever experienced. He has saved my teeth from being pulled, fixed several decaying ones and fixed many poorly done cavities that were causing me chronic pain so bad it is amazing to me now that I was able to make it through each day. I have now entrusted our entire family to him and we are all much better off for it. The procedures are done ON TIME, in a gentle and sanitary fashion (I had no idea before there was such thing as a dental dam and you did not have to choke and nearly drown during procedures). I highly recommend his office. Mrs. C. R.
by

Maureen Laffey-Berg

on
I first met Dr.Dennis Sternberg on an emergency basis with a cracked front tooth that needed to have a root canal done. My first impression was of a man that truly cared about his patients and who takes great pride in his profession. Dr. Sternberg received a lifelong patient in me after that first visit. Thank you Dr. Sternberg for your caring ways in making what could have been a horrible experience be a pleasant one. Maureen Laffey-Berg
by

bj

on
I had an amazing experience by Dr. Stenberg. My tooth was hurting my for over a year and no dentist was able to figure out the problem. I went to Dr. Sternberg and he patiently and meticulously fixed me up! I can't thank him and his pleasant office staff enough.
by

New Patient

on
I highly recommend Dr. Sternberg. He is a very caring doctor. His gentle touch and demeanor made my decision to choose him very easy. I have neglected my teeth for a very long time because I was afraid to see the dentist. As the years passed I grew more afraid because I felt I would get ridiculed for not seeing a dentist for so long. Dr. Sternberg has changed my outlook on dentists and my life. I now feel comfortable smiling in public. Everyone keeps asking me what have I changed because I am "glowing". Thank you Dr. Sternberg! -Pat
Office Locations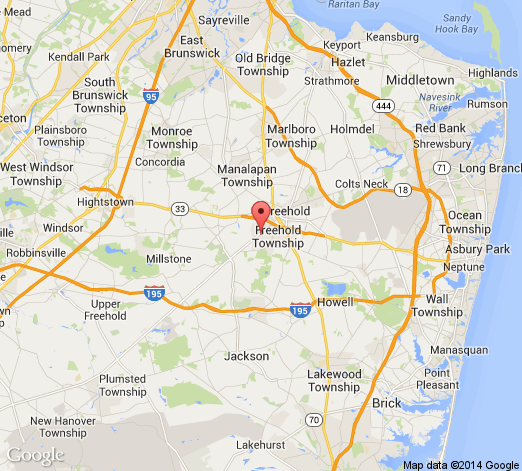 Request a Consultation
We hate spam too! Your information will only be shared with this practice to schedule a consultation.
About Dennis G. Sternberg, D.D.S.
Dennis G. Sternberg, D.D.S., was born in New Jersey. He graduated from New York University College of Dentistry and went on to complete a dental residency at Mount Sinai Hospital. He also completed a mini-residency in problems of the temporomandibular joint (TMJ) at the New Jersey College of Medicine and Dentistry.

Dr. Sternberg believes in a medically complete approach to dental treatment. He regularly screens his patients for oral cancer, performing visual inspection and examination of the lymph nodes, thyroid region and oral cavity. New Jersey residents under the care of cosmetic dentist Dennis G. Sternberg, D.D.S., can rest assured that they are receiving the most comprehensive dental treatment available.
Dennis G. Sternberg, D.D.S.
Specialties
Cosmetic Dentistry
General Dentistry
Restorative Dentistry
Sedation Dentistry
Send a Message
DocShop
Secure Messaging
We hate spam too!
Your information will only be shared with this practice to privately answer your questions.