Geoffrey R. Keyes, MD, FACS
DocShop Verified & Preferred
---
Patient Reviews
by

april a. aaron

on
I went to Dr. Keys in 1990 and have been happy ever senice
by

Anonymous

on
Dr. Keyes and his staff (especially Kimberley) are amazing. Dr. Keyes did my rhinoplasty and breast augmentation about 9 months ago, and he did exactly what we discussed. He is a fantastic surgeon as well as an overall nice person. I have a nose that fits my face and actually looks more natural than my previous nose. Dr. Keyes successfully fixed my nose so I still look like me, only better. My breast are natural, symmetric and perfect for my body type. He also called me after surgery a couple of times to ask if everything was ok and if I had any questions. He is a very caring doctor, with excellent bedside manner. I couldn't recommend anyone more highly. I would also like to mention his wonderful staff that make your experience as easy and hassle-free as possible. Kimberley is very helpful and friendly. She tried to get me the lowest out -of-pocket fees for the surgical center and took care of everything. I am so grateful to Dr. Keyes and his staff for everything they have done for me.
by

Anonymous

on
I met Dr. Keyes in a consultation visit regarding rhynoplasty. Having never done any surgery in my life, I was quite nervous and apprehensive. Dr. Keyes put me at ease immediately by his human approach. His expertise, years of experience, and complete understanding of the easiest and best approach with minimal intrusion to getting the results i want was secondary to his kindness and frankness in taking time to explain in terms i can understand the procedure, risks, and expectation. I am very happy with the results of my operation, my recovery time and bruising was minimal and everything was exactly as discussed during the consultation. Thank you Dr. Keyes. Binh Dang Los Angeles
Office Locations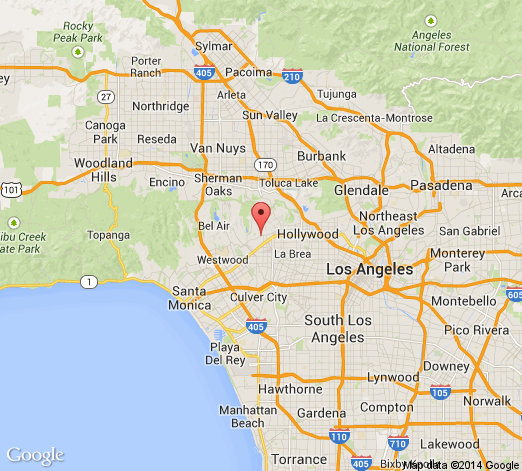 Request a Consultation
We hate spam too! Your information will only be shared with this practice to schedule a consultation.
About Geoffrey R. Keyes, MD, FACS
Los Angeles Rhinoplasty Surgeon, Beverly Hills Plastic Surgeon Dr. Keyes is Past President of the California Society of Plastic Surgeons, President of the Los Angeles Society of Plastic Surgeons and Past President of the Aesthetic Society Education Research Foundation.  He has just been elected President of the American Association for Accreditation of Ambulatory Surgery Facilities, the largest outpatient accrediting association in the country for outpatient surgery facilities.  He is also the current Treasurer of the Rhinoplasty Society.  Dr. Keyes has been featured on Dateline, Good Morning America, FoxNews, UPN LA and Montel Williams discussing cosmetic surgery.

Dr. Keyes has the distinction of being doubly board certified meaning that he is certified by both The American Board of Plastic Surgery and The American Board of Otolaryngology- Head and Neck Surgery. Both these surgical specialties provide training for nasal surgical procedures. As a leading rhinoplasty surgeon in Los Angeles, he has published and lectured internationally on the latest topics on plastic surgery techniques. Additionally, Dr. Keyes is an Associate Professor of Plastic Surgery at the University of Southern California Keck School of Medicine, located in Los Angeles.
Geoffrey R. Keyes, MD, FACS
Board Certifications
American Board of Plastic Surgery
American Board of Otolaryngology
Affiliatied Organizations
Procedures
Tummy Tuck (Abdominoplasty)
Body Contouring
Breast Lift
Face Lift
Abdominoplasty
Facial Plastic Surgery
Juvederm
Nose Surgery (Rhinoplasty)
Breast Enhancement
Mini FaceLift
Breast Implants
Septoplasty
Chin Augmentation
Liposuction
Breast Enlargement
Cheek Lift
Mid Facelift
Lip Enhancement
Breast Augmentation
Eyelid Surgery (Blepharoplasty)
Blepharoplasty
Chin Reshaping
Eyelid Lift
Breast Reconstruction
Rhinoplasty
Forehead Lift
Botox
Send a Message
DocShop
Secure Messaging
We hate spam too!
Your information will only be shared with this practice to privately answer your questions.